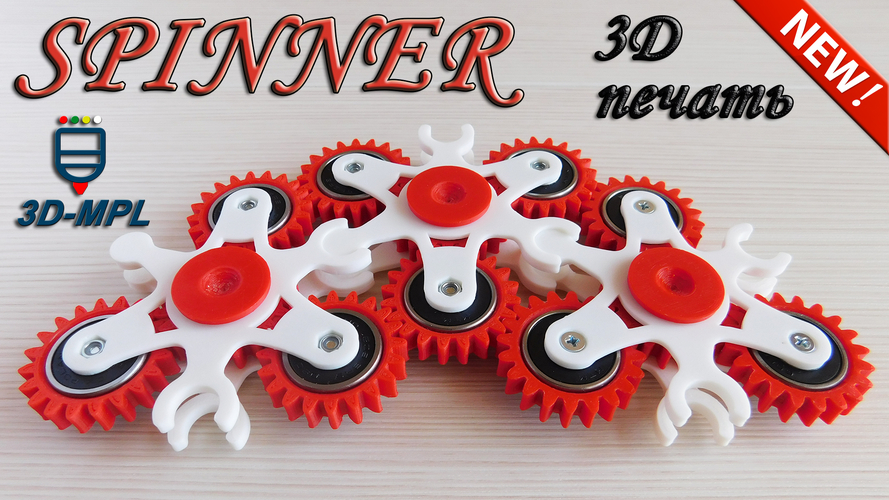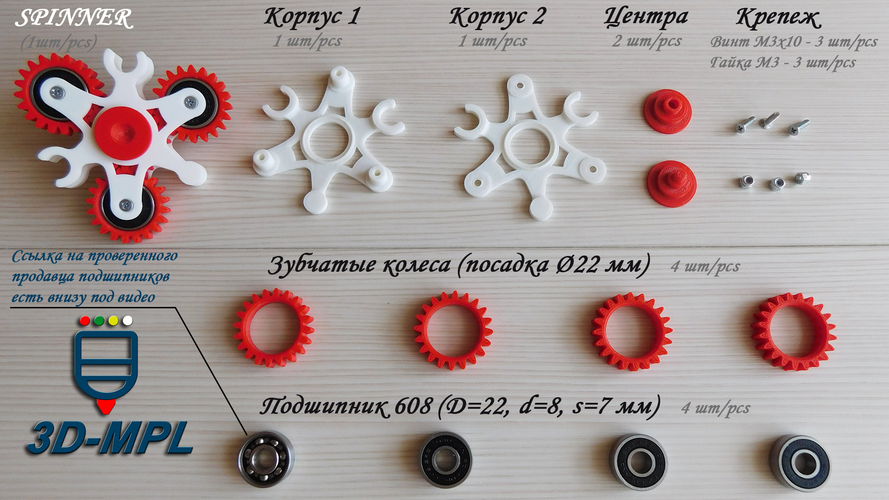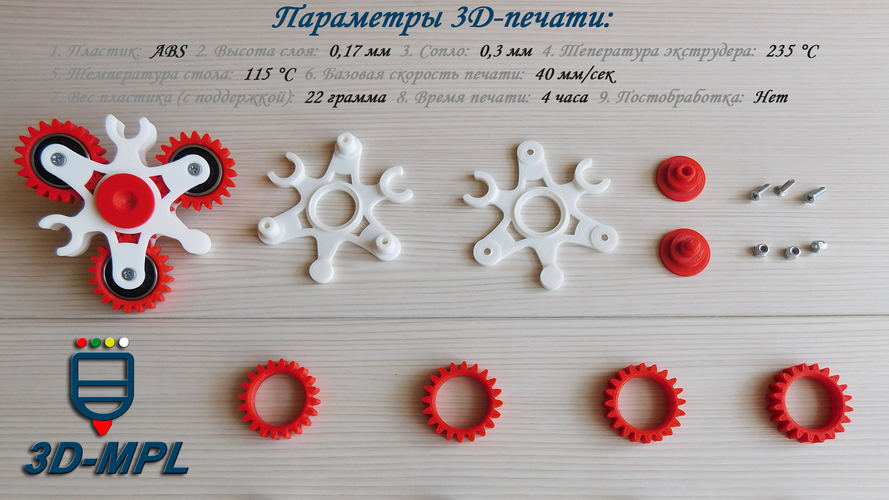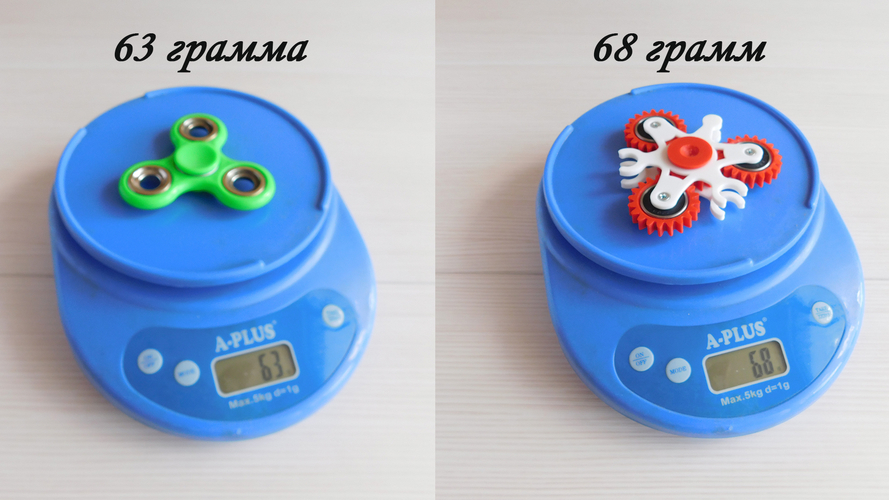 No Prints Yet

Be the first to upload a Print for this Design!
VIDEO:  
My son asked me to print a spinner on a 3d printer. As always, I was busy, but by the end of the summer I decided to fulfill my son's request. Spinner I developed from scratch - this is a unique spinner that has no analogues. It can connect to other similar spinners using a special connector and transfer energy! Spinner with cogwheels, which are in constant engagement and can rotate all together, and you can twist for any wheel ...
You can download a 3d model of the spinner and print on your 3d-printer or order spinner me (e-mail for bookings: [email protected]).
========================================== PRINTING PARAMETERS:
Plastic: ABS Layer Height: 0.17 mm Nozzle: 0.3 mm Extruder temperature: 235 ° C Table temperature: 115 ° С Basic printing speed: 40 mm / s Total weight of plastic (with support): 22 grams Printing time: 4 hours Postprocessing: NO