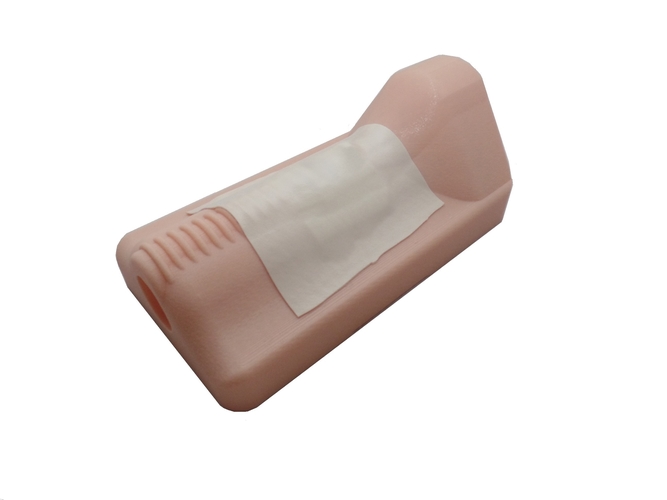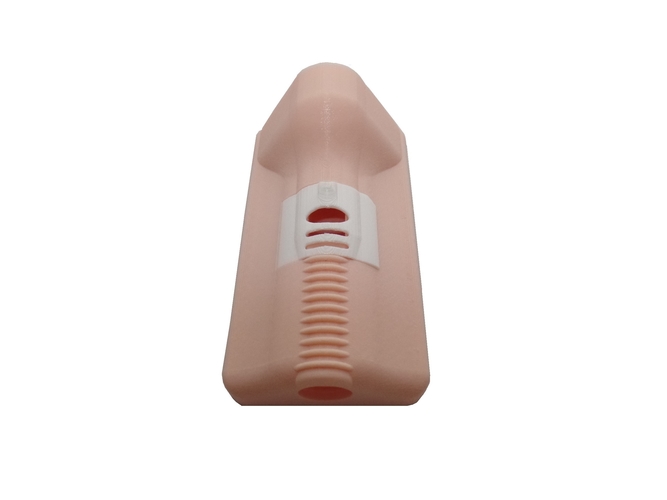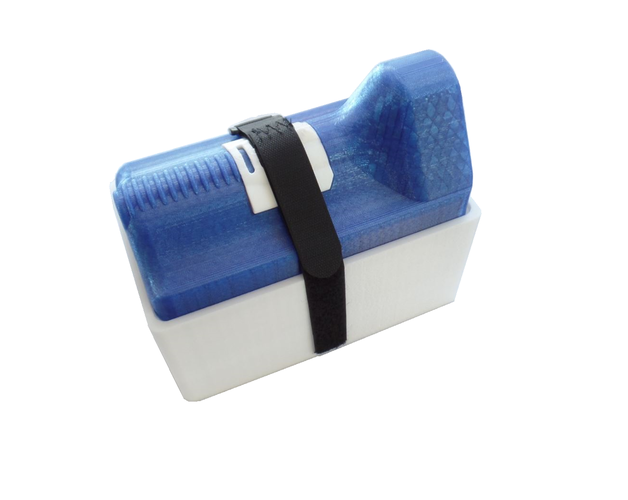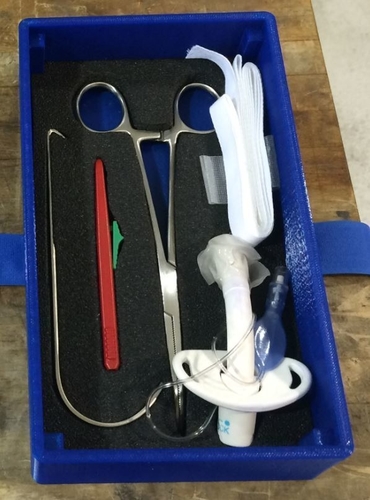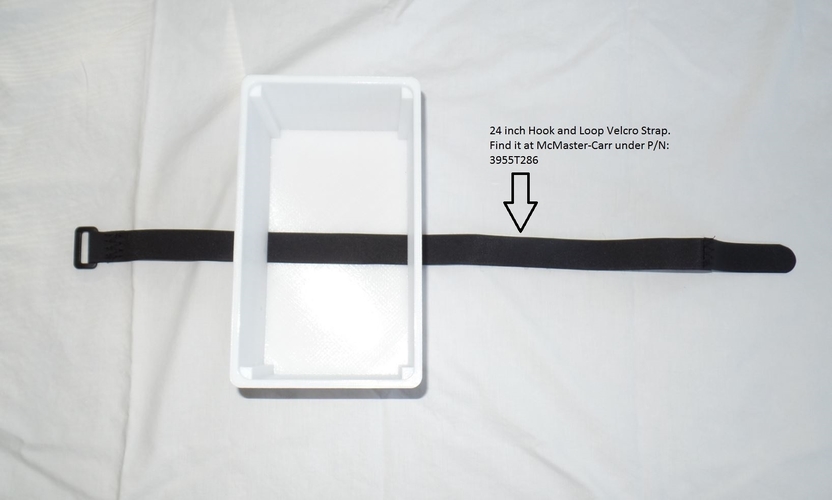 AN OPEN SOURCE CRICOTHYROTOMY TRAINER THAT IS COMPLETELY USER MODIFIABLE!
No expensive/special replacement skins required!  Uses readily available consumable items, making the C.U.T. the easiest, most affordable, and effective basic trainer on the market.
We have all seen them.   The ingenious homemade Crico Trainers cobbled together out of ventilator tubing, tape, and other items that one could find on the shelf.  No doubt these homemade Crico Trainers have served their purpose.  But if your looking to replace your homemade Cric Trainer with something more durable, easier to use, and still affordable, then you have come to the right place. 
Welcome to the C.U.T.!
3D print one yourself, Or head to our website and purchase there!
Thanks for looking!
Design & Business LLC 
https://www.designbusinessllc.com 
https://www.amazon.com/Cricothyrotomy-Cric-Cricoid-Unlimited-Trainer/dp/B01FL0M7KE
DESCRIPTION Its called the Cricothyrotomy Unlimited Trainer or C.U.T. for short. When used along side more advanced training devices, the C.U.T. can help keep Cricothyrotomy procedures proficient, while keeping training session costs low. Use the C.U.T. for reviewing the basic practices of Cricothyrotomy at a very low price per session. Once the basic practices have been taught, then more advance and costlier devices can be used to get the finer points down pat. 
See pictures and video for how to use and other parts sources.
Notes:   
Cricothyrotomy Neck Unit, -No supports is required -Recommend to print using PLA
Cricothyroid Cartilage Overlay Unit, -Recommend to use supports. -Recommend to print using Ninjatek Cheetah TPU (Best material for the right amount of flex and rigidity)
Tray, -No supports is required -Recommend to print using PLA
Parts Tray - C.U.T. Tool Tray.stl
118 KB
Cricothyroid Cartilage Overlay Unit - Cricothyroid Cartilage Overlay Unit.stl
9.67 MB
C.U.T. - Cricothyrotomy Neck Unit.stl
52 MB