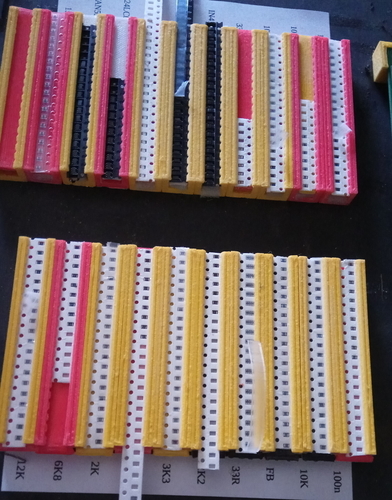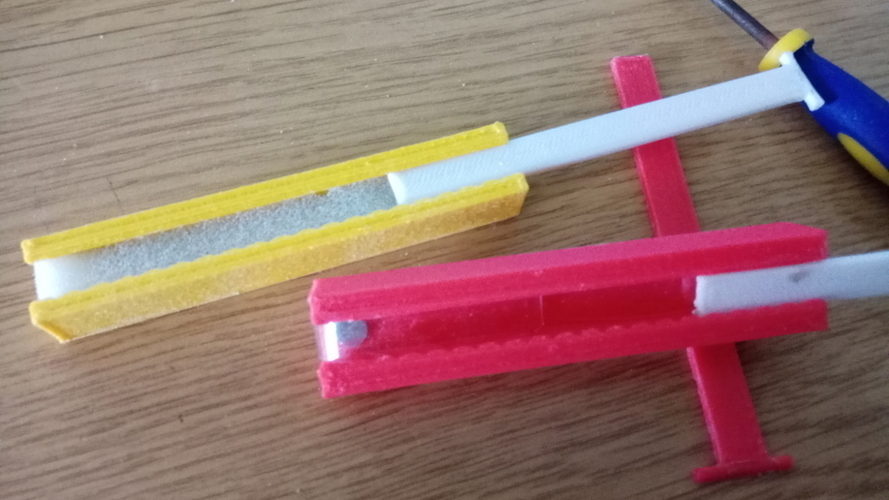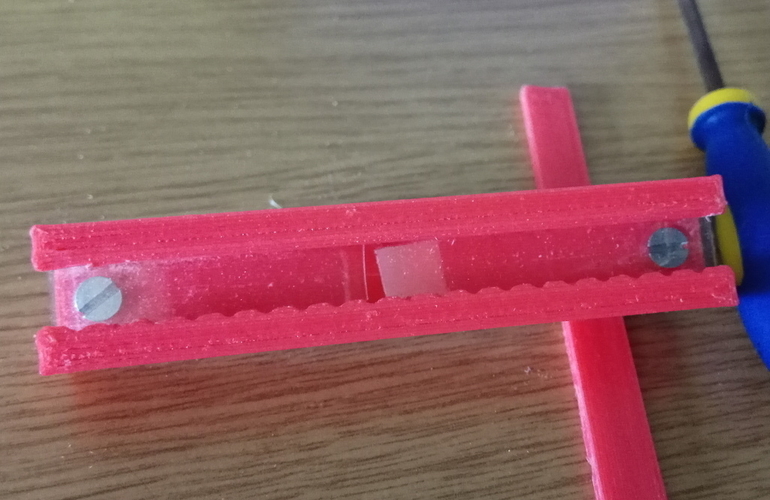 No Prints Yet

Be the first to upload a Print for this Design!
The third design of an SMT tape holder for PnP applications
With this the third design I have tried to solve the main issues I personanly experienced so far, namely ..
1) Tapes must be easy to replace without disrupting components.
2) The top level of the tape must be the same as the PCB irrespective of component height.
3) They must be easy to make without any glueing that will come loose.
4) An "off" pick should not disrupt components.
5) It should be easy to align new tapes.
6) Its must be possible to change the colours behind the tapes to give optimal vision reliability.
The Spring
I had intended to use plastic from a bottle as a spring, for this there are two screw holes in the bottom of the channel. The plastic is cut into a strip that fits the channel and folded over and into the channel, one from each end, to make the spring.
In practice this was "hard" work so I simply replaced the plastic springs with sponge, this works just as well so far. I also made some blocks to mount my PCB's so the top of the tape and PCB are the same height making camera calibration easy.
The OpenScad source files can be found on Thingiverse
RackMultipart20171113-31146-1nlcw66.zip/SMT_Strip_Feeder.stl
1.03 MB