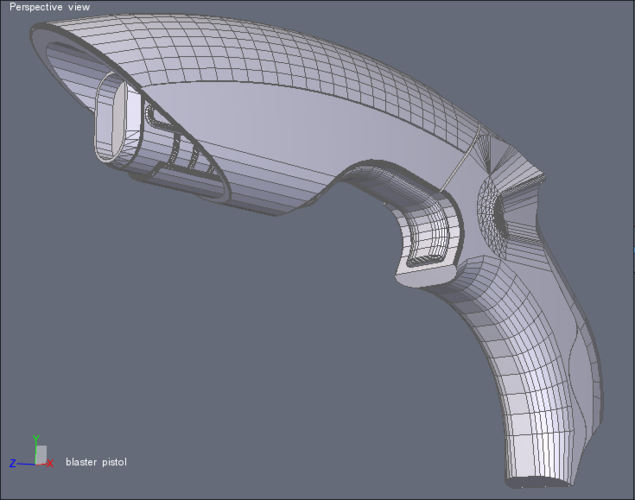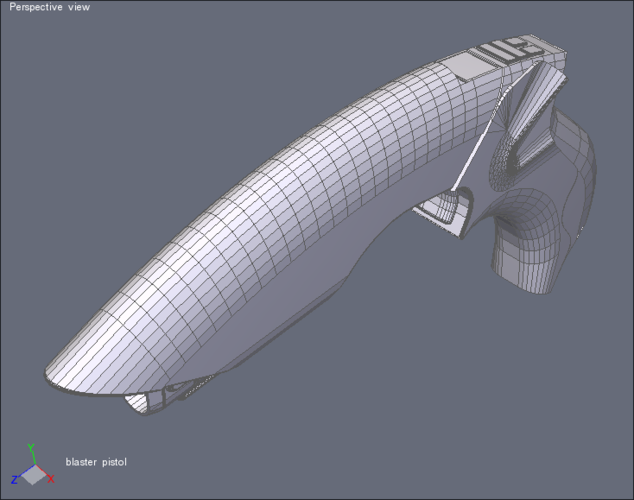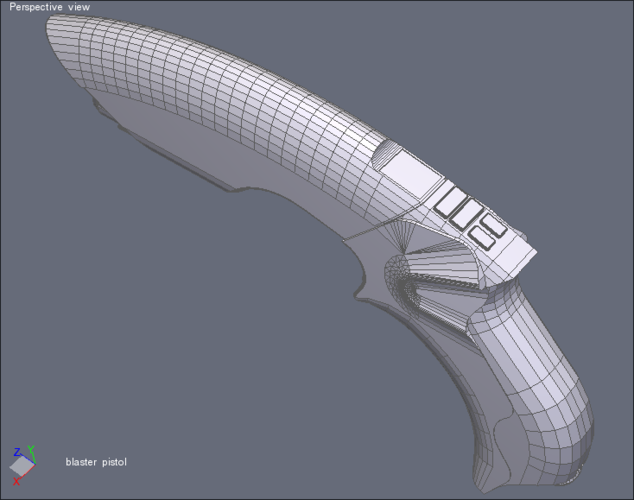 This is the weapon carried by Captain Ed Mercer and other members of the Planetary Union in Seth MacFarlane's sic-fi dramedy series, "The Orville."  
This is a fun prop to look at; from some angles it looks like a high tech, variable intensity, energy weapon. From other angles, it looks like a banana. I think that was intentional! 
UPDATED FILES: The originals were oversized. This has now been corrected. There are now locator holes to pin the barrel to the grip using small pieces of filament.