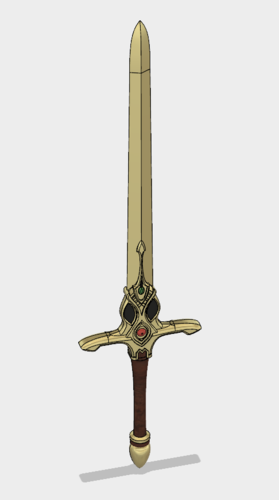 (Please don't forget to upload your prints since this helps me quite a bit in getting exposure of this design to the world!)
Hi again!
So this is my latest work, after designing falchion it only seemed natural to make the royal sword alm gets after defeating Desaix. Right now I have not printed it, so I am giving it for free until I have test printed it and done all the adjustments that need to be done to it so that it can print well. But you are welcome to download it and slice it as you wish.
The size is set to be around 90 centimeters long, so be prepared for several hours of printing.