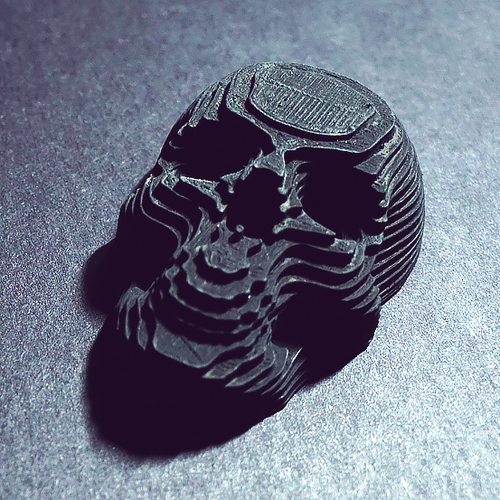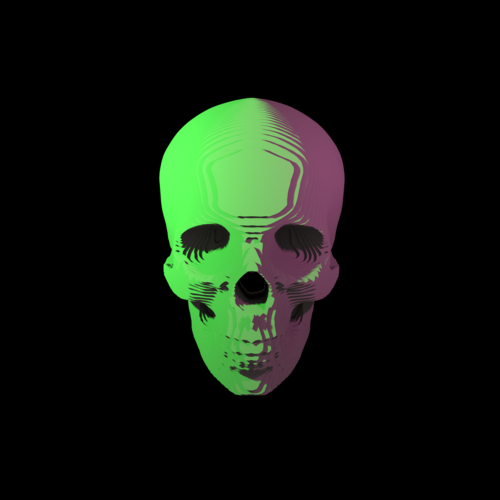 Wanted to play around with some spooky 3D printing using a new technique I discovered recently. 
This model was created from a highly detailed skull using the CAM environment in Fusion 360. By simulating a CNC operation with a large step down, it gives the appearance of a topographical map. But the real trick I discovered was that you can save that simulation stock to an .stl file.
There are probably other ways to do this, but this is one simple way to accomplish this topographic look.
Video below describing the process.