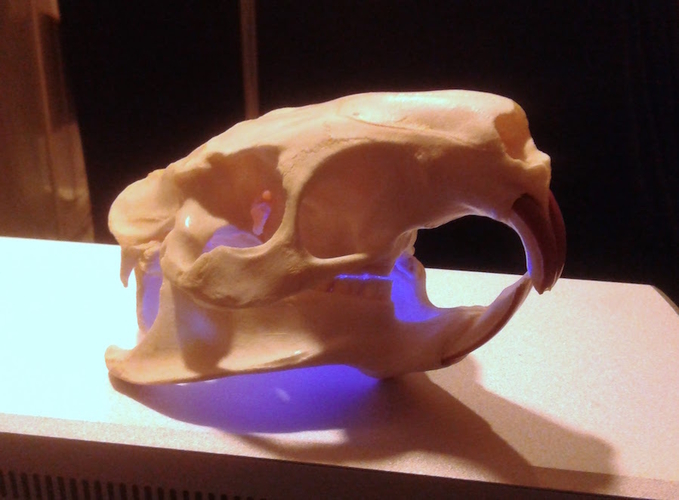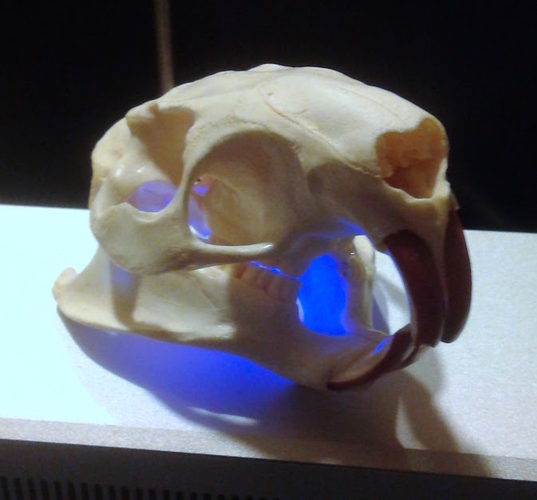 No Prints Yet

Be the first to upload a Print for this Design!
Summary Don't spend hundreds of thousands of dollars buying a Coypu cast at places like SkullsUnlimited or BoneClones, when you can own YOUR VERY OWN 3D print of this precious skull! I personally slaved over a decomposed head for days cooking the meat off and buffing it to a spotless shine (I really did), JUST so you can own this beloved, environmentally friendly, warm and fuzzy rodent. This is a scan of a real Coypu (also called a Nutria, or River Rat) skull from my personal collection, and now you can own it for the LOW, LOW PRICE of ZERO DOLLARS! (just pay additional s/h). (kidding, you download it). (but seriously, you can send me money if you want). Print it, use it for teaching, enlarge it and make a hat, stick a doodad in its teeth, or simply educate yourself about this giant rat. Comment me for proper attribution if used in any other manner than personal. Please post a photo to share if you print this, and check out my other scans of skulls and bones at http://www.thingiverse.com/dricketts/designs. Be sure to "Like" my Facebook page at https://www.facebook.com/FetalReproductions to subscribe to my current prints/blogs, and see my Etsy page at http://Etsy.com/FetalReproductions for baby fetal scans, skulls, and other items to own. Print Settings Rafts: Yes Supports: Yes How I Designed This DIY Coypu Skull...
convince a coypu to give up it's head. boil it for 1 hour (brain included), to remove excess grease. Place it in a tank of hungry corpse beetles for the weekend. clean off any remaining sticky pieces. Hydrogen peroxide, coating of paraloid-B, scan and share!