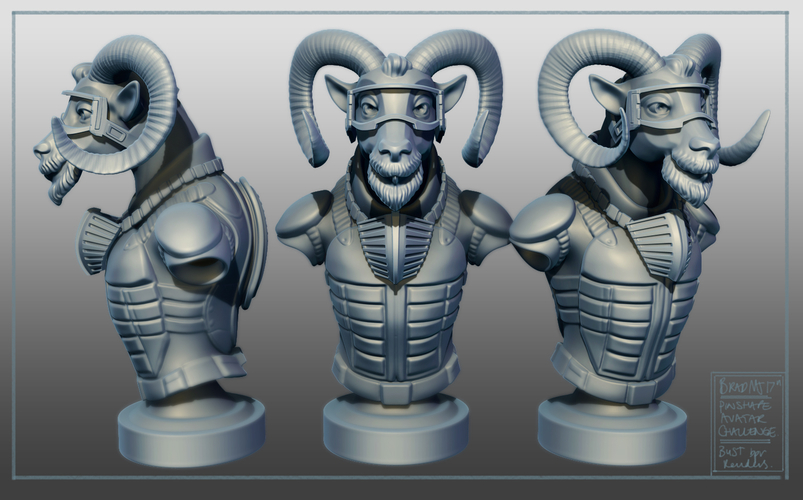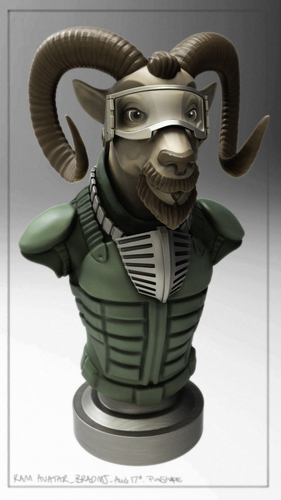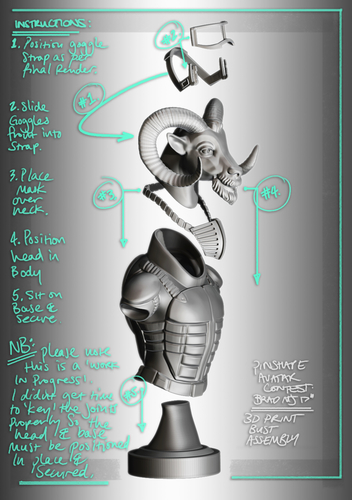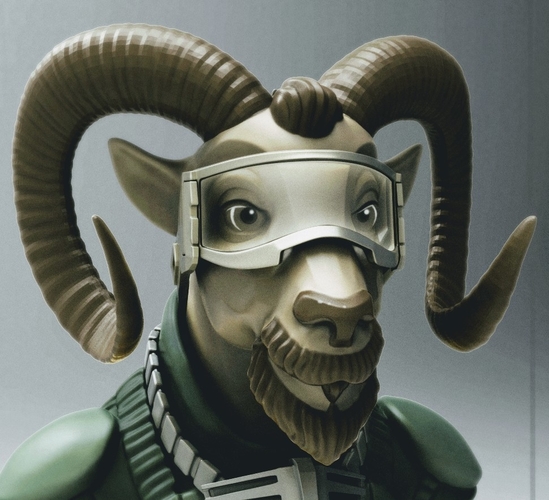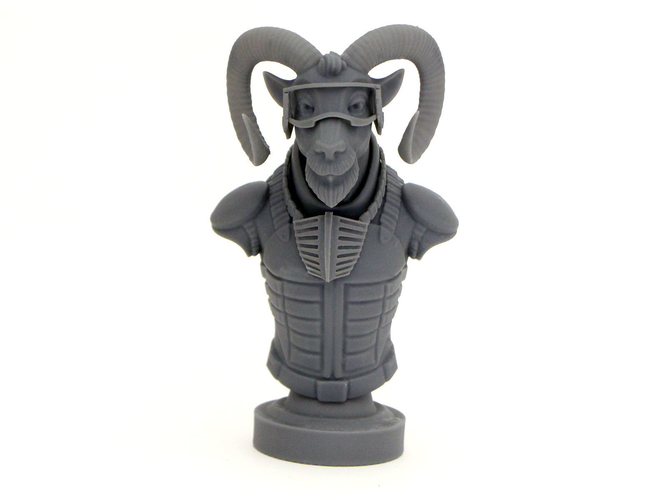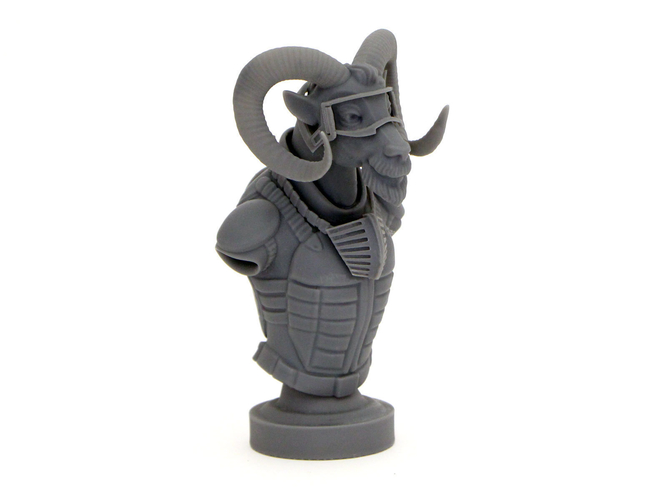 Hi Pinshape community, Hope you enjoy my Ram Avatar for the contest! Please note I did not get the design finished fully due to a last minute contract which prevented me from finishing the design and finalising the model parts fully...
I decided to represent myself as an avatar in the form of a Ram which is my Chinese Zodiac, I made several 2D concepts and developed the sculpt in Z Brush from there, will post all progress on my site.  I have put the design out as free to download as I didn't get a chance to finish it fully. If I get time I may finish the project and ad the rest of the parts at a later date?
PLEASE NOTE, the parts have not been scaled.
... I have farmed out all my previous prints which I will upload here when I get time, haven't been able to afford a printer set up yet so the competition is a great opportunity for me and my practice. I'm looking forward to meeting some fellow makers in the community and expanding my designs for print.
Good luck everyone, there are some awesome designs contending!
Brad
http://www.bradleymj.com/1 https://www.instagram.com/bradleymj_artist/1
PS - if you download please click 'like' to show your support - thanks!
Goggles frame.stl
2.85 MB
Main body block.stl
33 MB