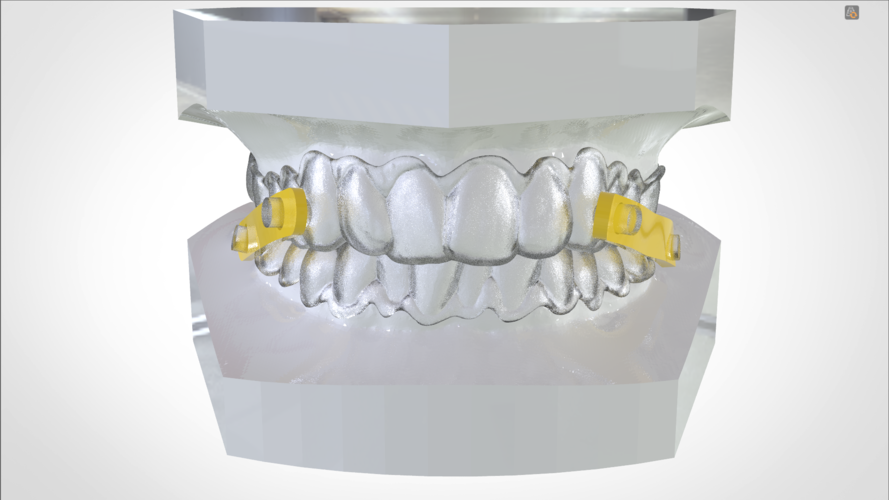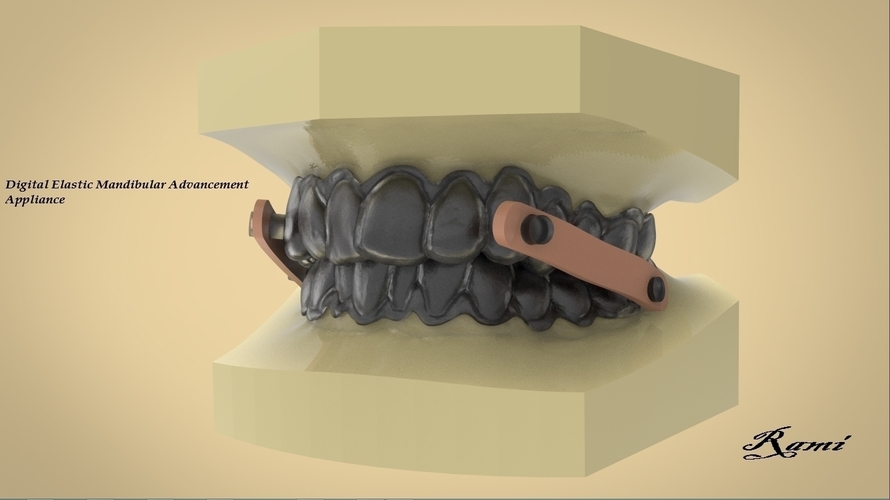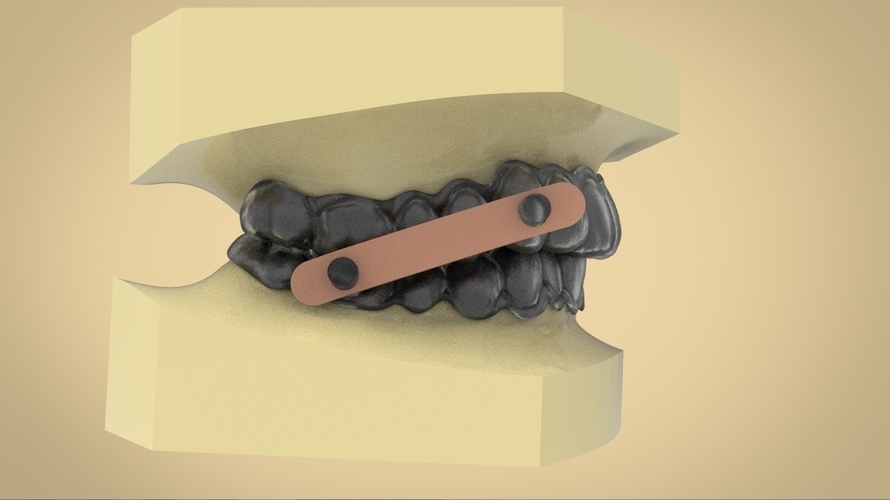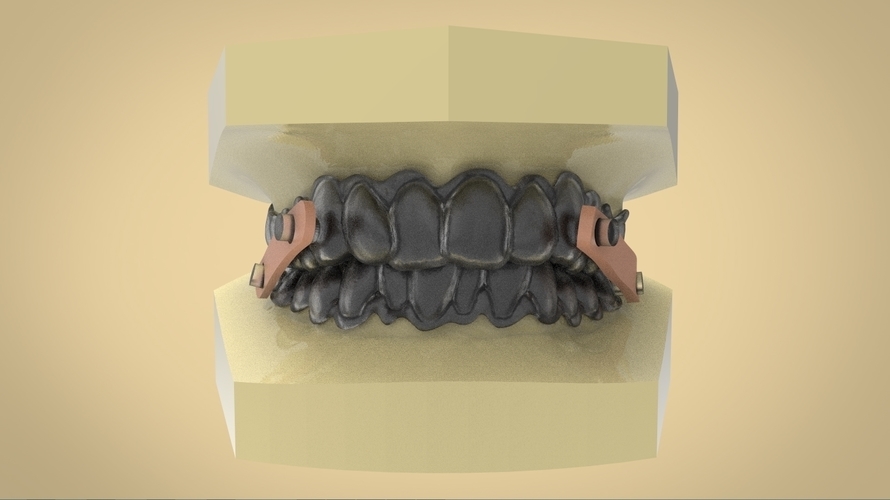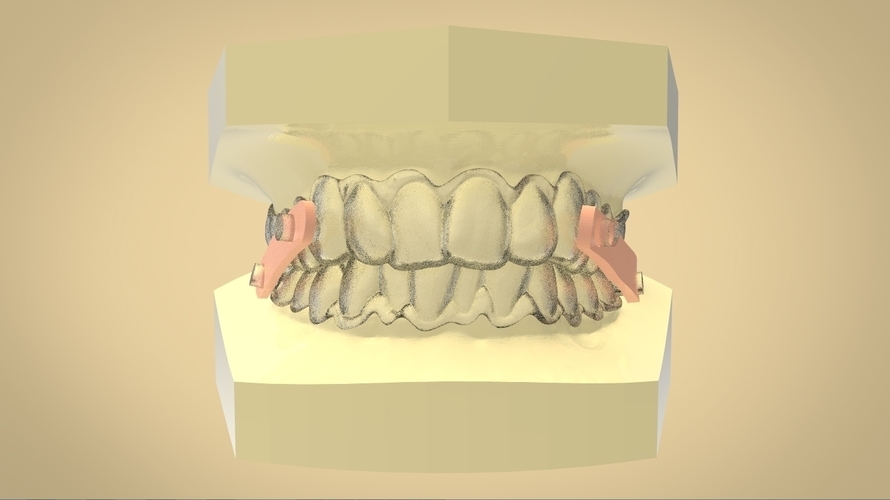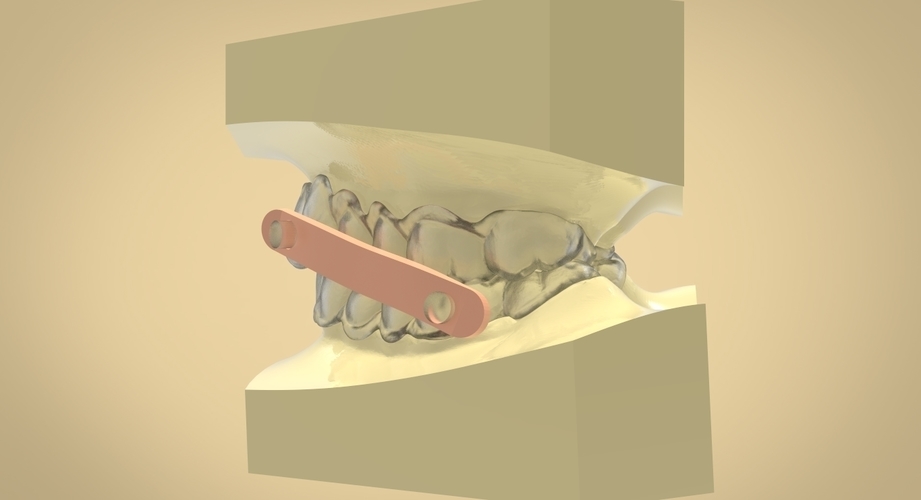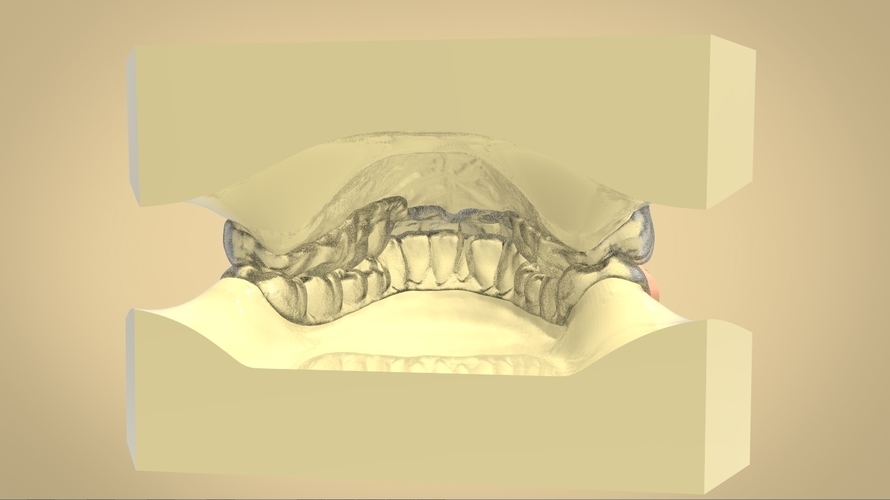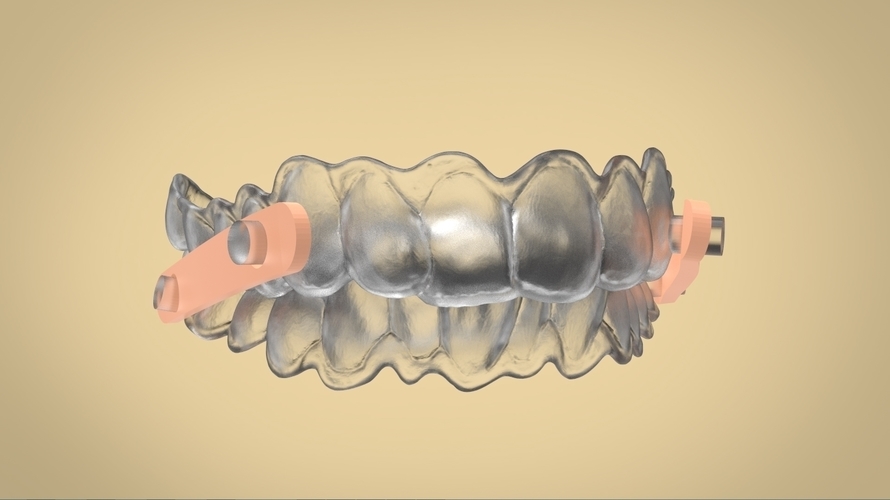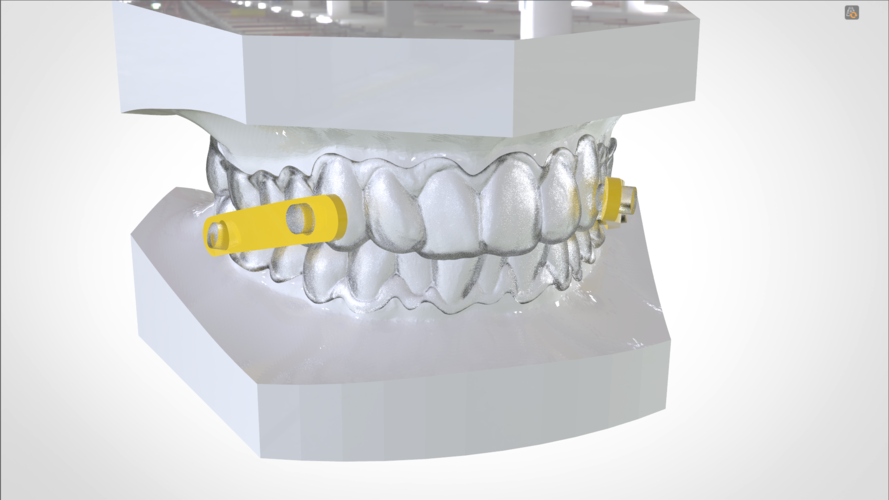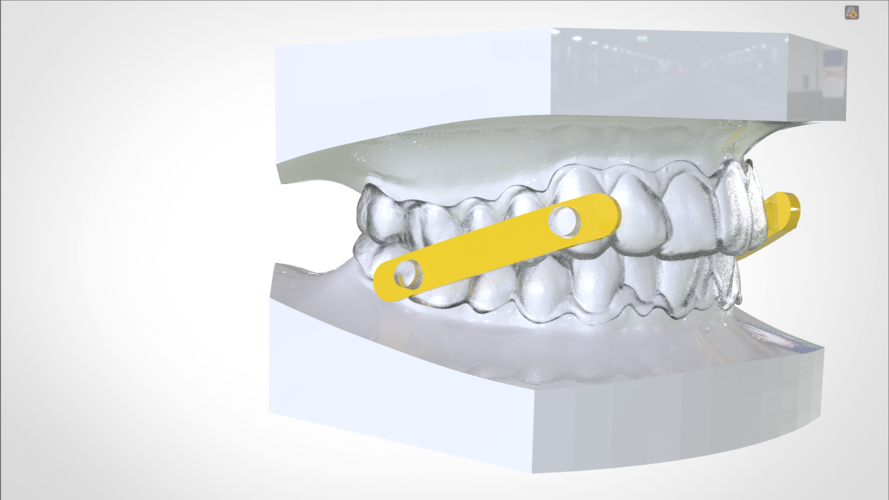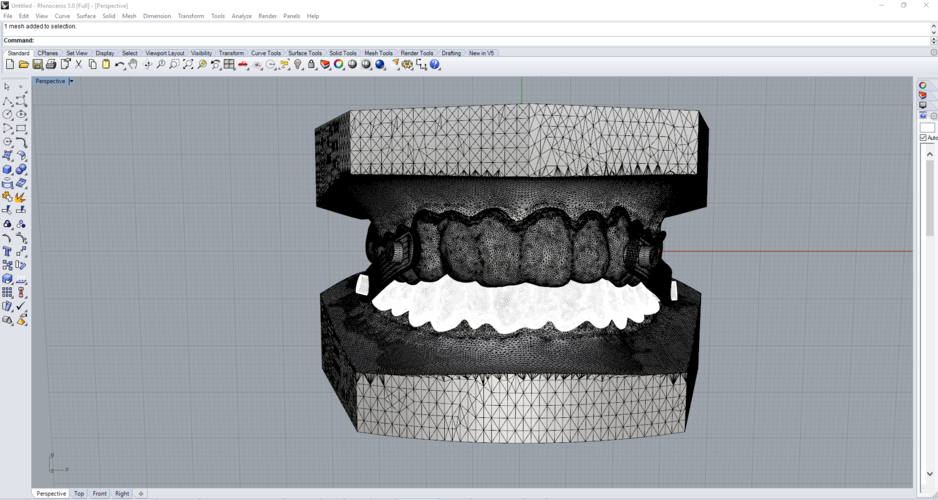 Digital Elastic Mandibular Advancement Appliance
The EMA (Elastic Mandibular Advancement) is a custom-made removable intraoral appliance created for noninvasive treatment of snoring and obstructive sleep apnea (OSA). The appliance is designed to both advance the lower jaw (mandible) and open the bite to allow for less restricted airflow during sleep.
EMA appliances help promote a deeper, more restful sleep by preventing snoring and relieving the symptoms of obstructive sleep apnea (OSA). The EMA does not interfere with breathing through the mouth, even in cases of congested nasal passages. The EMA has many options for patient advancement with 9 strap lengths and 4 different elastic tension options. Non-restricted side-to-side (lateral) or front-to-back (protrusive) movements of the jaw are possible while wearing the appliance due to varying elastic bands.
Source link:
http://www.endsnore.com/myerso...
This digital device was designed in an innovative orthodontic CAD 3D software called 3Shape Appliance Designer  and rendered realistically in KeyShot Pro 8.1
Demo Splint_DemoSplint_Appliance11_Bar {Max2}.stl
421 KB
Demo Splint_DemoSplint_Appliance11_Bar {Max3}.stl
418 KB
Demo Splint_DemoSplint_Appliance11_ScannedModel {Mandible}.stl
4.77 MB
Demo Splint_DemoSplint_Appliance11_ScannedModel {Maxilla}.stl
4.77 MB
Demo Splint_DemoSplint_Appliance11_Shell {Man1}.stl
10.1 MB
Demo Splint_DemoSplint_Appliance11_Shell {Max1}.stl
11.2 MB