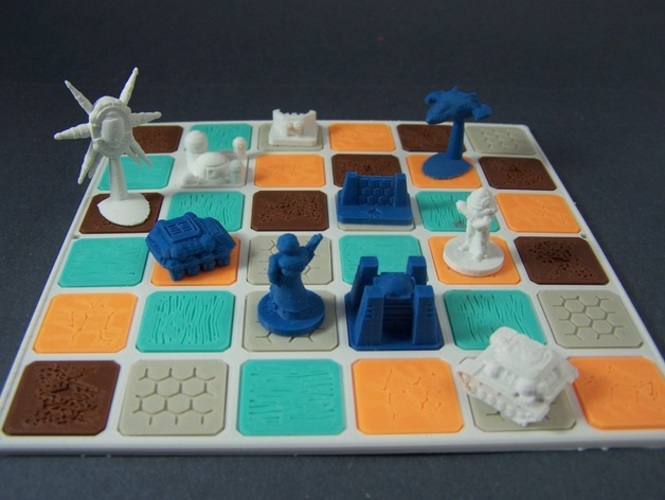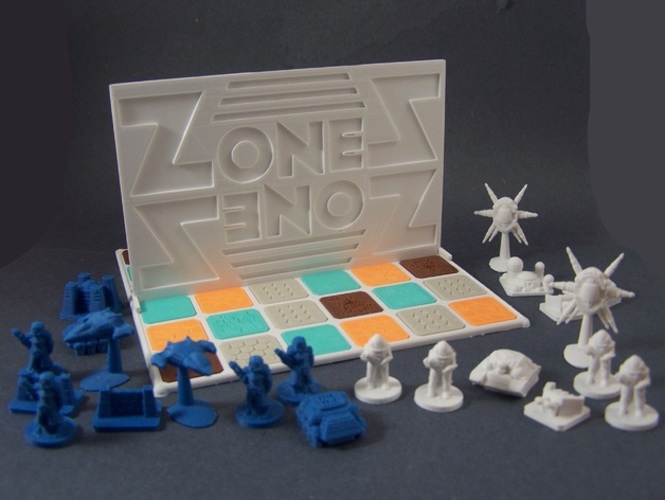 No Prints Yet

Be the first to upload a Print for this Design!
This game is designed to be easy to print, learn, and play, and doesn't require any dice. This is the core set, though the game is ripe for expansions and alternate modes of play. If you give it a try, drop me a line and let me know what you think!
-Dutchmogul
Instructions:
Printed mine at a .1 layer height with 10% infill.
zones.zip/zones/damocles_striker.stl
6.21 MB
zones.zip/zones/dom_officer.stl
4.43 MB
zones.zip/zones/dom_split.stl
668 KB
zones.zip/zones/minos_tank.stl
6.87 MB
zones.zip/zones/board_quarter.stl
29.4 KB
zones.zip/zones/gun_platform.stl
910 KB
zones.zip/zones/water_tiles.stl
1.9 MB
zones.zip/zones/crag_tiles.stl
3.68 MB
zones.zip/zones/board.stl
469 KB
zones.zip/zones/aegis_transport.stl
13.8 MB
zones.zip/zones/screen.stl
365 KB
zones.zip/zones/sep_outpost.stl
1.19 MB
zones.zip/zones/wasteland_tiles.stl
196 KB
zones.zip/zones/int_drones.stl
5.68 MB
zones.zip/zones/sep_split.stl
365 KB
zones.zip/zones/complex_tiles.stl
1.09 MB
zones.zip/zones/sep_rebel.stl
2.58 MB
zones.zip/zones/force_barrier.stl
472 KB
zones.zip/zones/dom_precinct.stl
240 KB