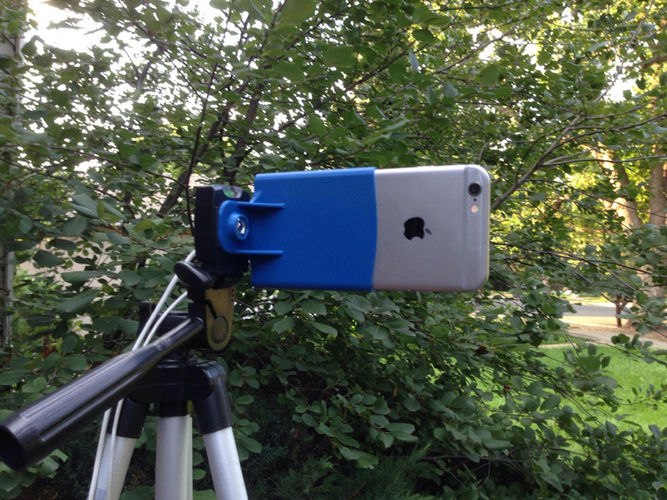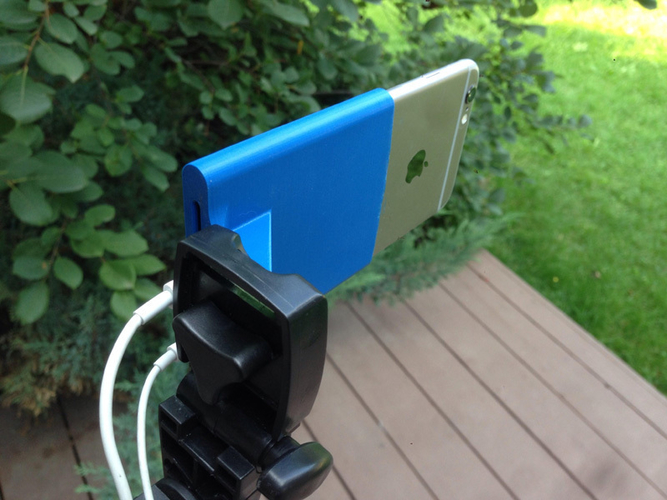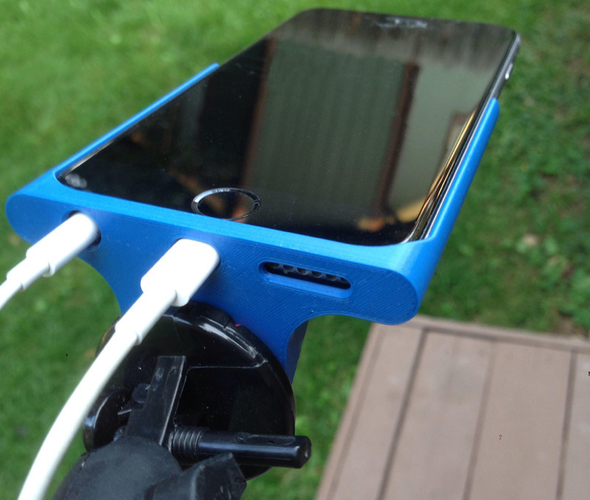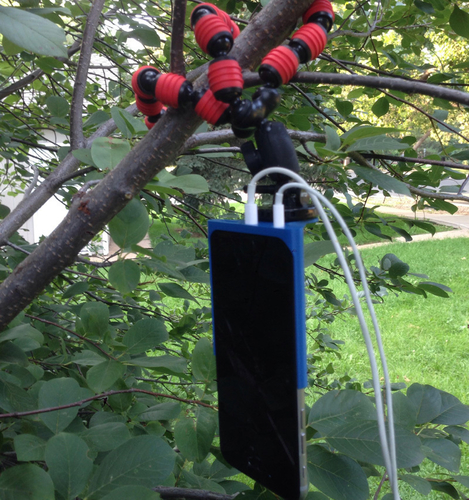 No Prints Yet

Be the first to upload a Print for this Design!
iPhone 6 6s / iPhone 7 Camera Tripod Mount
Just wanted a mount that actually worked well and was easy to use.  This is designed to connect to any standard camera mounts.  It uses a 1/4-20 nut which is the standard camera mount.  You can get this at your local hardware store or order it from McMaster Carr, part number: 94895A029
The phone fits snug and will not slide or vibrate out.  It features cutouts so that you can plug in the charger and headphones if needed.  It's only been tested with the iPhone 6, but should work well for the iPhone 7 too.
Assembly Instructions
Make sure the receiving hex hole for the nut is clear of any print artifacts.  
Press the 1/4-20 nut into the receiving hole.  You may need to gently tap it into place with a hammer.
The nut should sit flush to the standoff.
Print Settings
50mm/s
0.1mm or less
Fill: 25%
No support required
iphone6 TriPod Mount_1_0.stl
4.54 MB