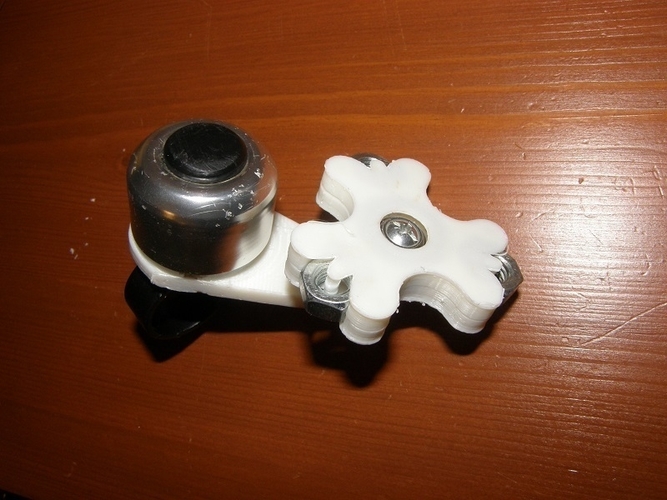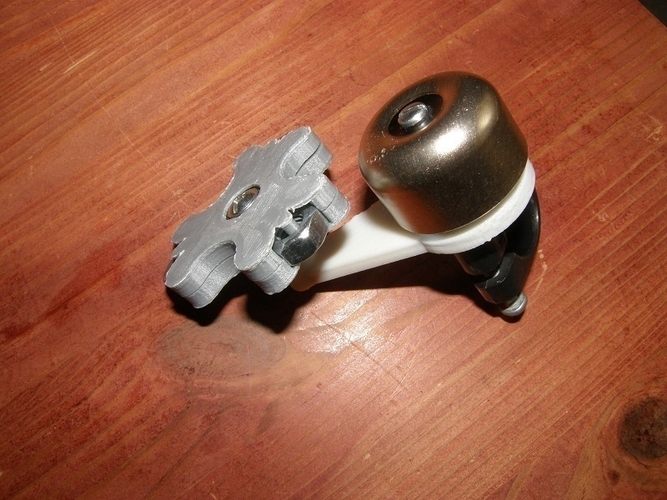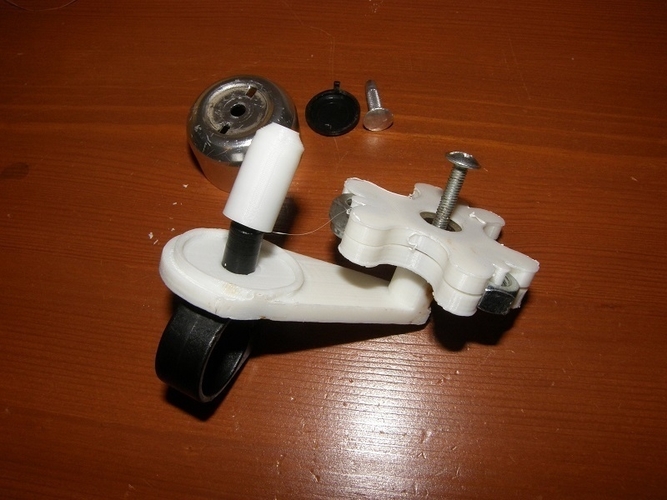 Repair broken bicycle bell upgrade it to spinner bell. 
A thing that makes attention for sure!
You need a skater ball bearing, 3 13 mm nuts, 4 x 30 mm bolt, 8 mm nut and 3D printed spinner and support. Designs for 2 types of bells the type 1 needs also a barrel inside to keep base in place. 
Used heat pistol to loosen the fixing of type 1 bell and removed old base using a small screw driver. Type 2 needs drilling a 4 mm hole and a screw to refit the bell.
Have fun!
barrel for type1.stl
28.1 KB
base for type 1.stl
95 KB
base for type 2.stl
113 KB