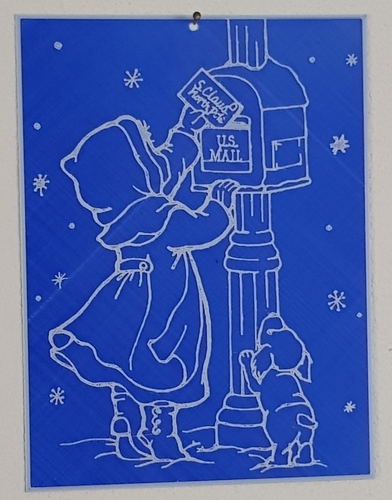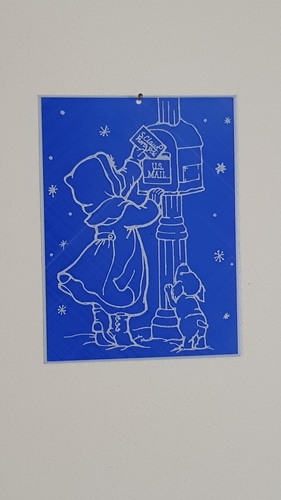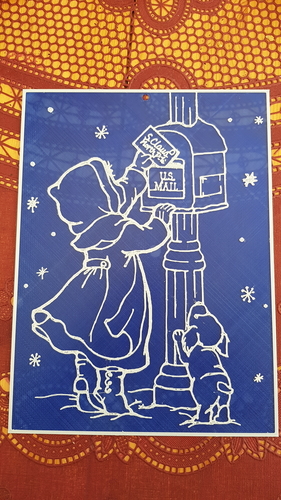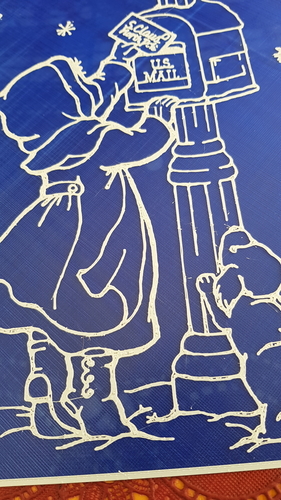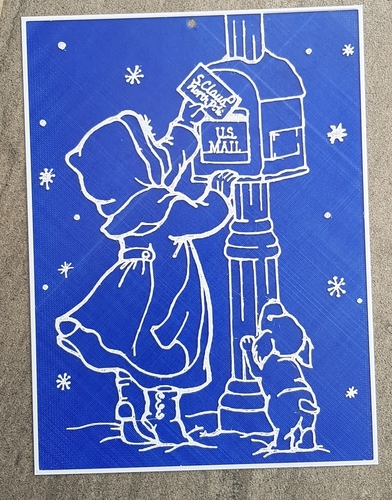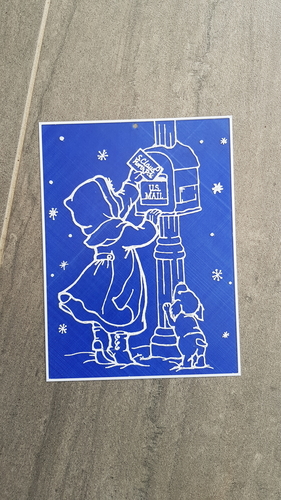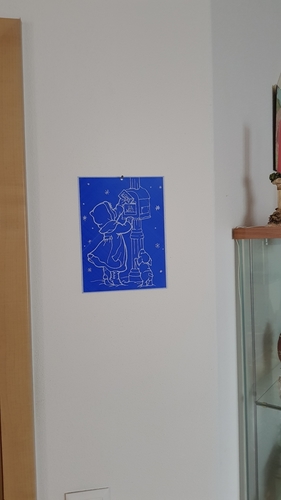 Very sweet picture. 
Created for dualprint. 
However, you can also print it individually and stick it together. The image is in one piece. Only the flakes are not connected. But they can simply go there.
I have printed with a 0,4mm nozzle. The layer height 0.1mm 
So I have at the background the slightly transparent effeckt hinbekommen.
down_mail_to_santa.stl
28.2 KB
up_mail_to_santa.stl
29.4 MB