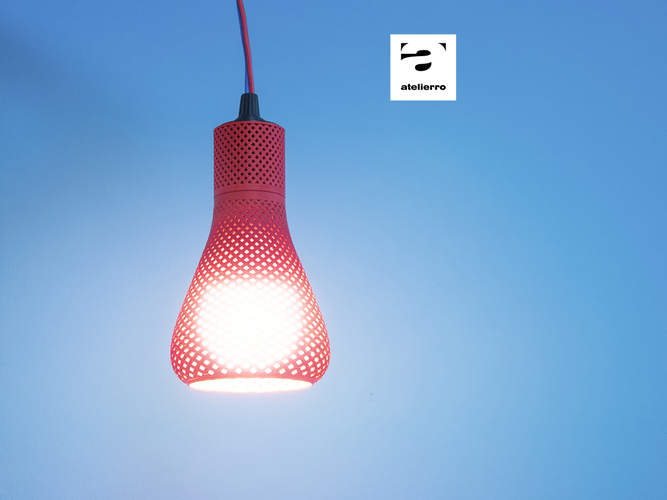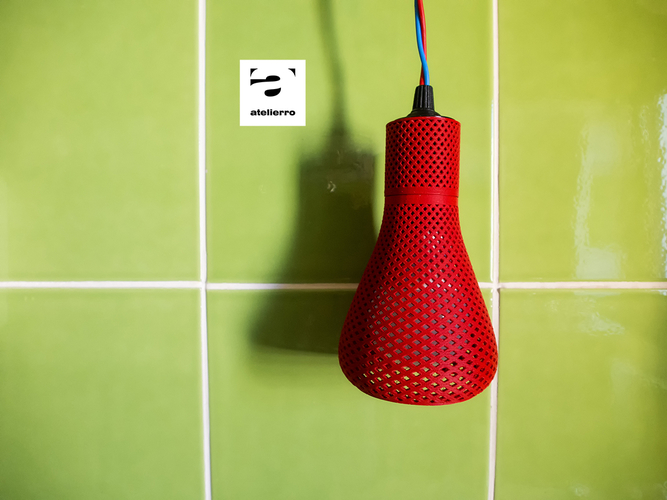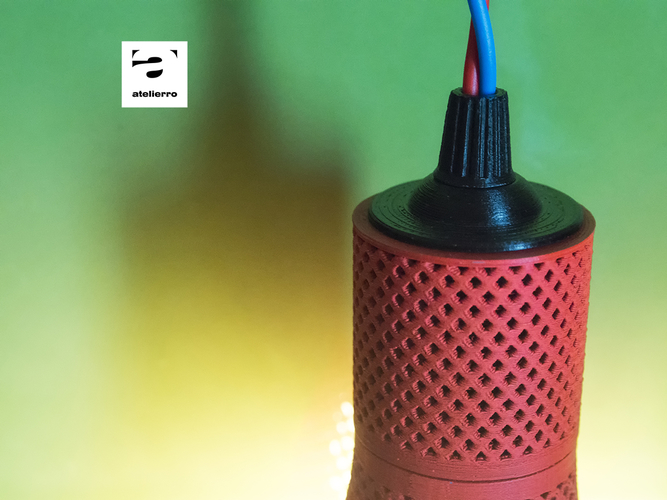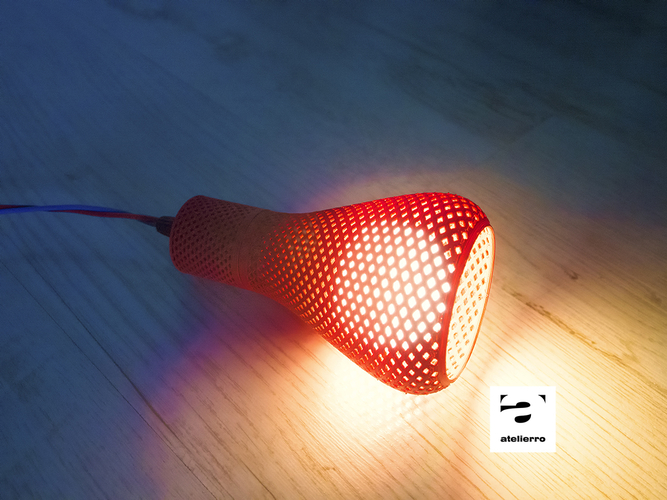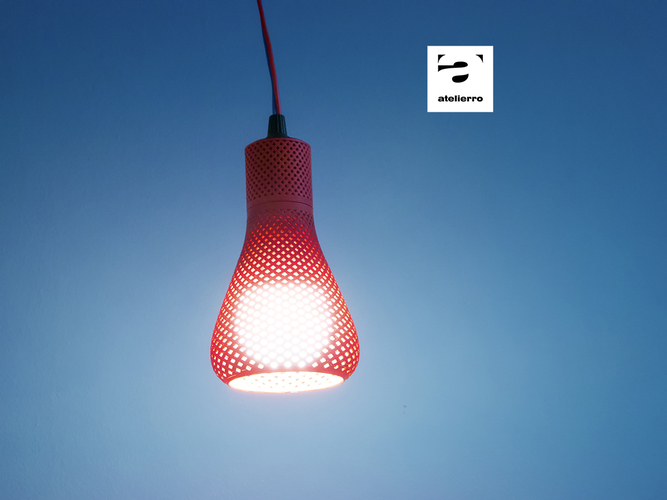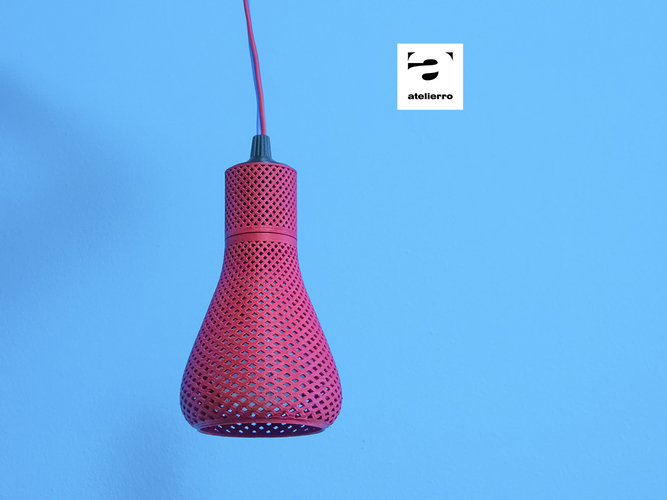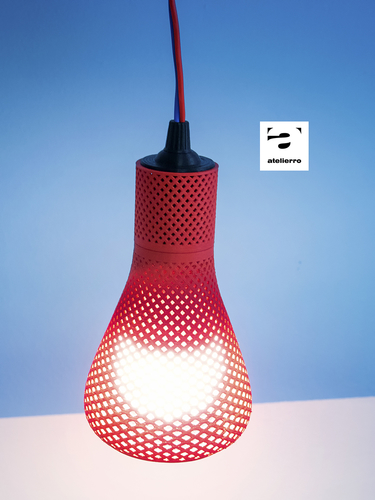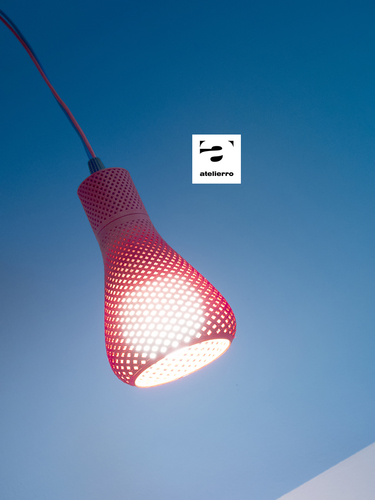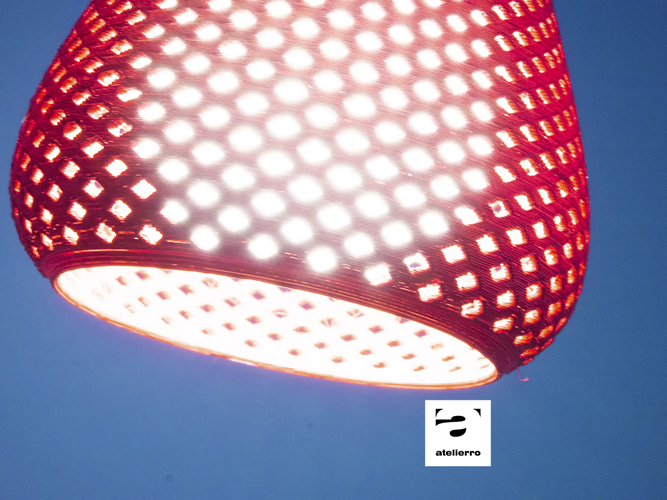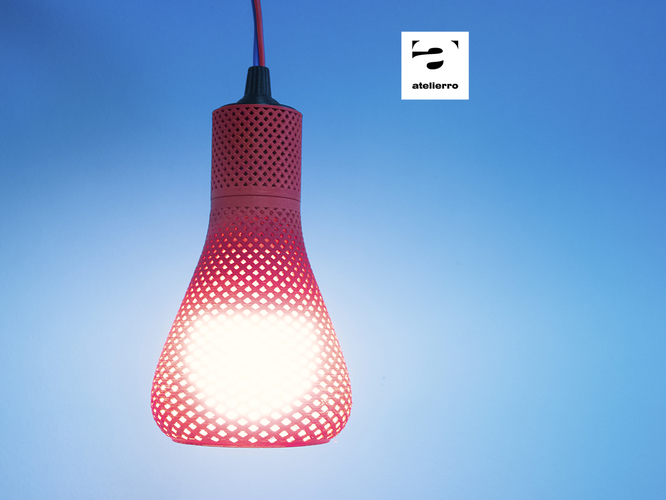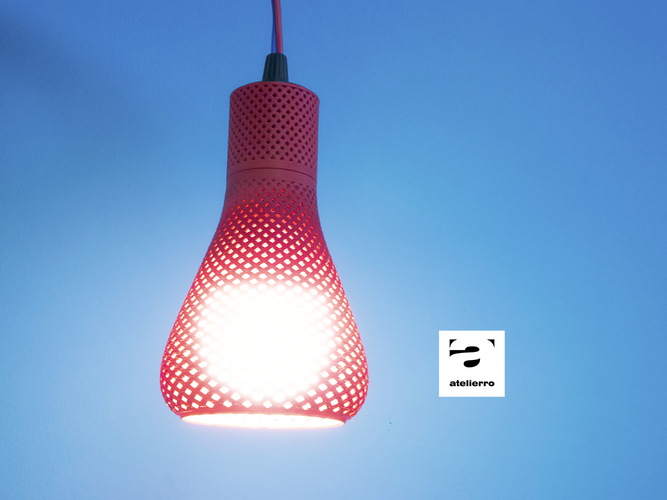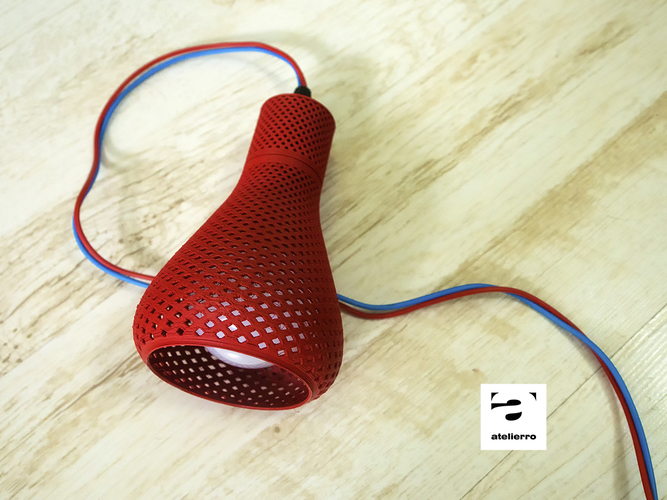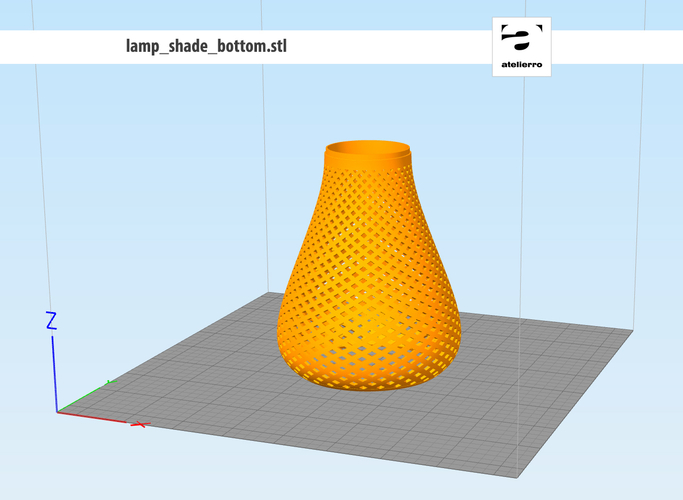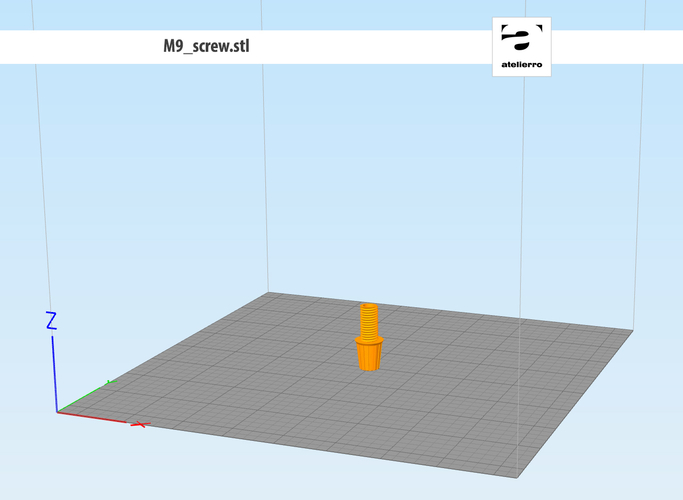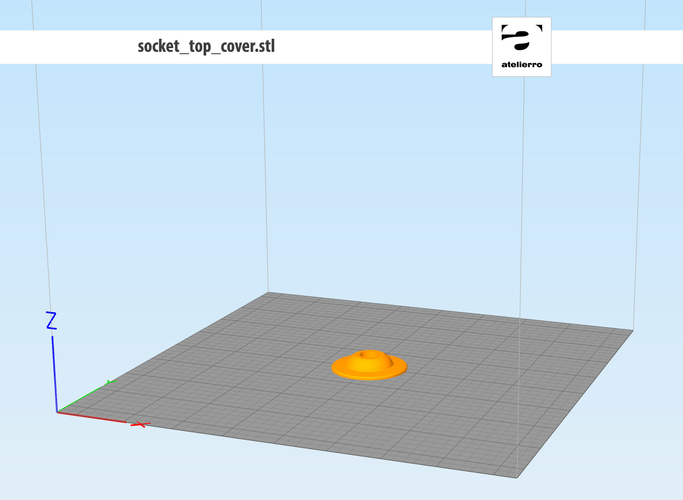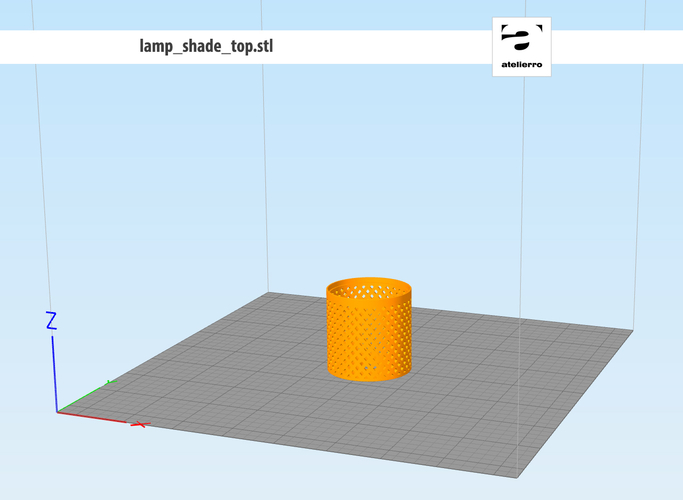 Beautiful spiral patterns lampshade inspired by formaliz3d designs.
Perfectly suitable for a standard E27 lightbulb (110mm height x 60mm wide).

Works with most sockets.

Can be printed in both ABS and PLA (that's what we printed with). Check the images for the correct print position.

The top screw is a M9 or a M10, depending on your needs

You can print it in any filament color and spray paint it afterwards (that's what we did, anyway)

Check the attached image for dimensions. If you need a different size to fit the light socket or the bulb, just drop a message or post a comment.
The zip file has 5 stl files:
M9_screw.stl / M10_screw.stl
- .1 mm layer height
- 30% infill
- no support 
- 0.586/0.637 meters of filament ~ 1.76g/1.91g
- about 1h 30 minutes @ 3000mm/s
socket_top_cover.stl 
- .2 mm layer height
- 30% infill
- no support
- 1 meter of filament ~ 3.07g
- about 20 minutes @ 3000mm/s
lamp_shade_top.stl
- .3mm layer height
- no infill
- no support
- 3.131 meters of filament ~ 9.42g
- about 1h 20 minutes @ 3000mm/s
lamp_shade_bottom.stl
- .3mm layer height
- no infill 
- no support
- 12 meters of filament ~ 36.21g
- about 4h 25 minutes @ 3000mm/s
RackMultipart20170718-21710-1glcgiz.zip/lamp_shade_top.stl
17.2 MB
RackMultipart20170718-21710-1glcgiz.zip/M9_screw.stl
25.9 MB
RackMultipart20170718-21710-1glcgiz.zip/M10_screw.stl
23.7 MB
RackMultipart20170718-21710-1glcgiz.zip/socket_top_cover.stl
4.63 MB
RackMultipart20170718-21710-1glcgiz.zip/lamp_shade_bottom.stl
10.6 MB