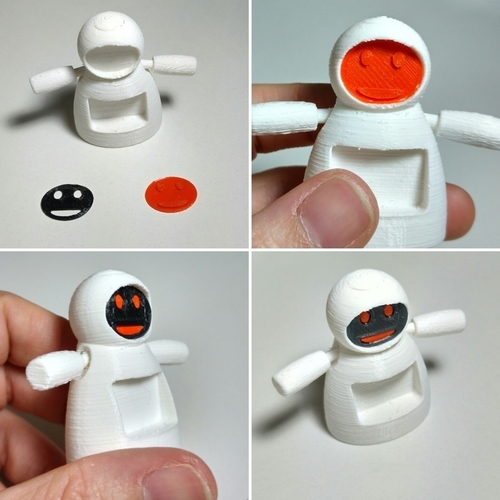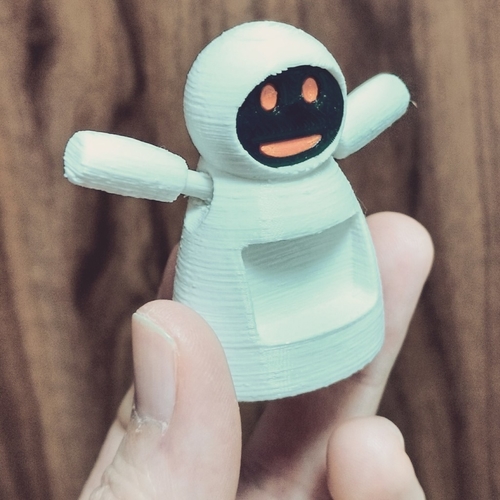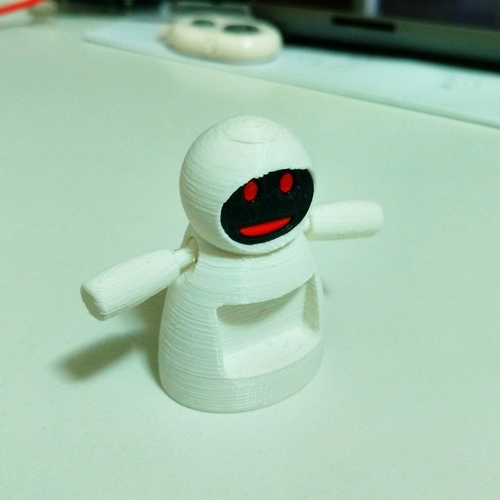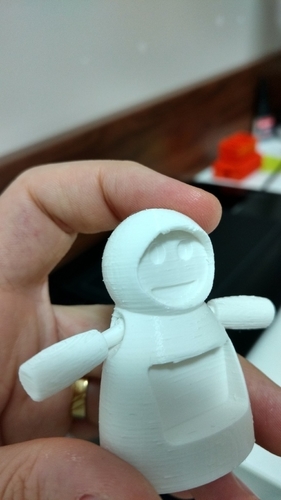 No Prints Yet

Be the first to upload a Print for this Design!
Joy Robot ("Robô da Alegria") is a project focused in sharing knowledge and promoting technological innovation to assist NGOs that carry out charitable work in children's hospitals. The project aims to design a remotely operated robot using open hardware and software technologies, to interact with children using arm movements, face expressions, voice, images, and games. This design is a 2 inch miniature of the robot, with articulared arms. There are two designs available for download: one with closed helmet and without face (printed from a single file) and another with four parts (body, face, eyes and mouth, and helmet lid). Conceptual design by: Guilherme Pupo Detailed design by: Igor Albuquerque
Find more about the project:
https://hackaday.io/project/12...
https://www.hackster.io/igorF2... 
https://www.facebook.com/robod...
How can you help?
 We are currently developing and printing the structure of the robot and there are several ways you can help our project:
Donation: Buy our design if you want to support the construction of the robot and its future improvements. The tips will be used to buy supplies (electronics, 3d printing, filaments, etc.) and to help the promotion of our interventions in children's hospitals. Your name will de added to the credits of the project!
Like: Show us how much you appreciate our project. Give us a "like" on the platforms we document our project (Facebook, Hackster, Hackaday, Maker Share, Thingiverse...).
Share: Share the project on your favorite social media website, so that we can reach more people, and inspire more makers around the world.
Print: We are currently printing a real size version of the robot, and it will take a lot of printing time and material. Contact us if you are interested in helping us by printing some of the parts of the robot, so that we can complete it's structure faster.
Collect and make your own: collect our design, print it, and share your miniature! You can also donate us your printed miniature, and we will donate it nearby children's hospitals!
Did you know you can buy the Anet A8 $165.99? Get yours at http://bit.ly/2kqVOdO