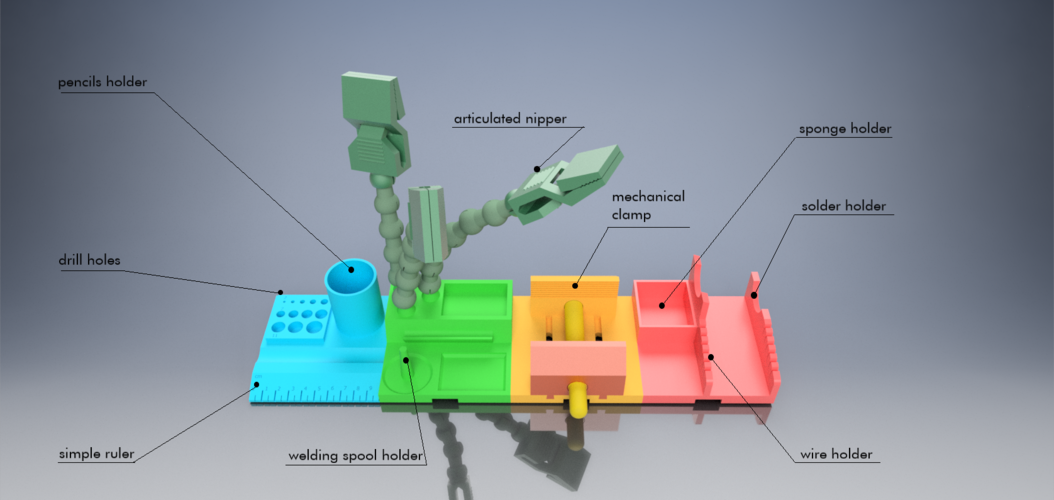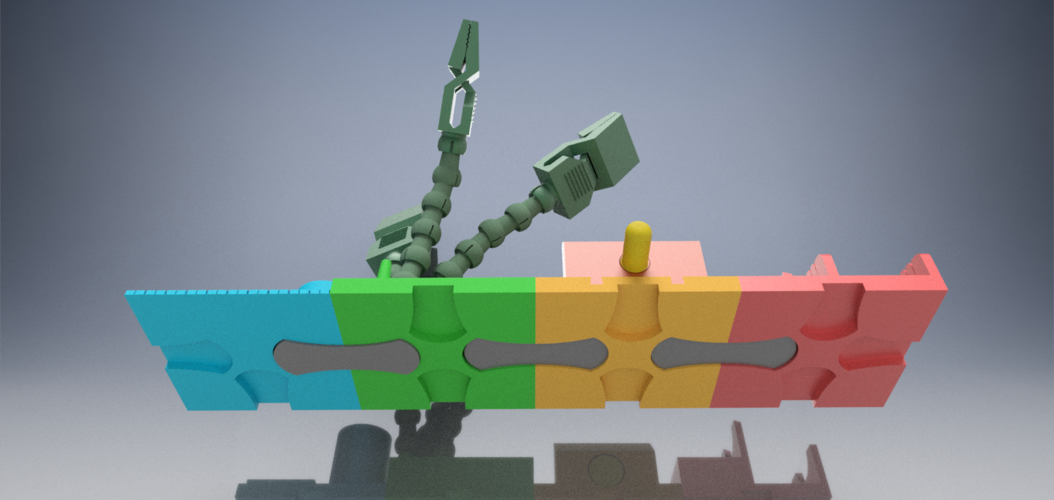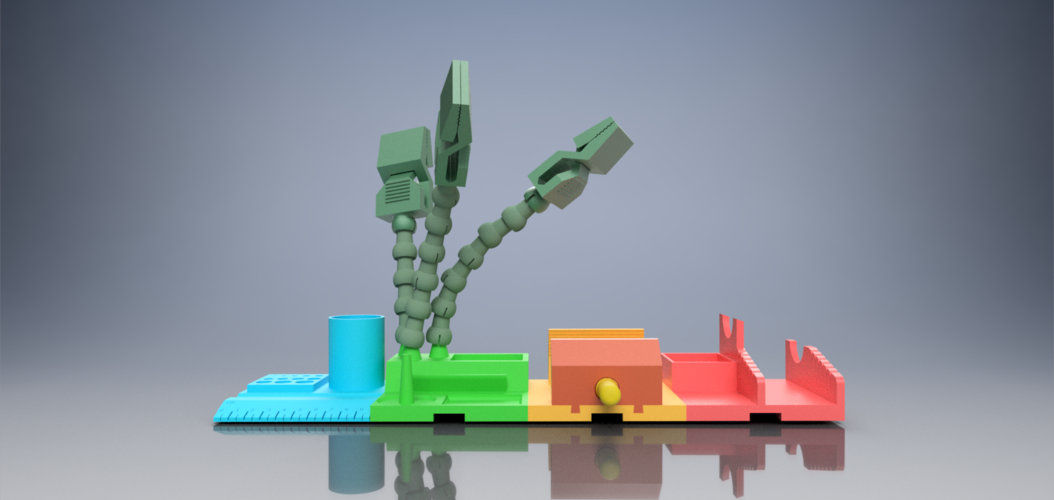 No Prints Yet

Be the first to upload a Print for this Design!
This is the design that I made for the Mechanical Design Contest here on Pinshape:
the idea is to have a modular and easy to print organizer for your maker world! 
It is fully open source and from the basic dimensions you can design and print whatever you want that fit in this modules!
These modules that I have uploaded are just an example of what you can invent and design; here we have a soldering station, with all the necessary to make awesome welding:  -in the RED module, we have a welder holder, some notches to fit and hold your wires in place and a sponge holder to clean your welder nozzle. -in the GREEN module, there is something advanced, more mechanical. In fact, you have three hinged arms with a nipper on the top that helps you to strongly hold electronic components. But what if you have bigger components? like an Arduino MEGA?? Don't worry! The ORANGE module is here to help you! It is a fully 3D designed and printed clamp! The last module, the BLUE one, has a simple rule to check fast some dimensions, a glove where you can put pencils and other stuff, and some holes where you can fit all your drills.
TECHNICAL DATA:
supports needed > None! print velocity > it depends on your printer, but I assure you that these files aren't difficult to print! 40/60 mm/s it would be ok!
GREEN_joint_PartB.stl
842 KB
GREEN_joint_PartA.stl
2.2 MB