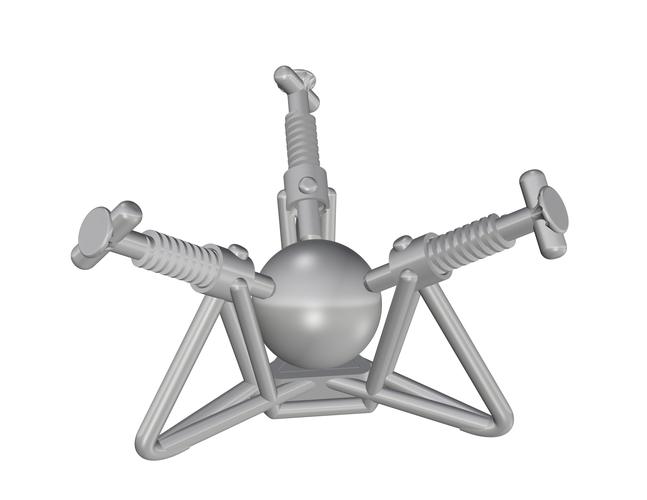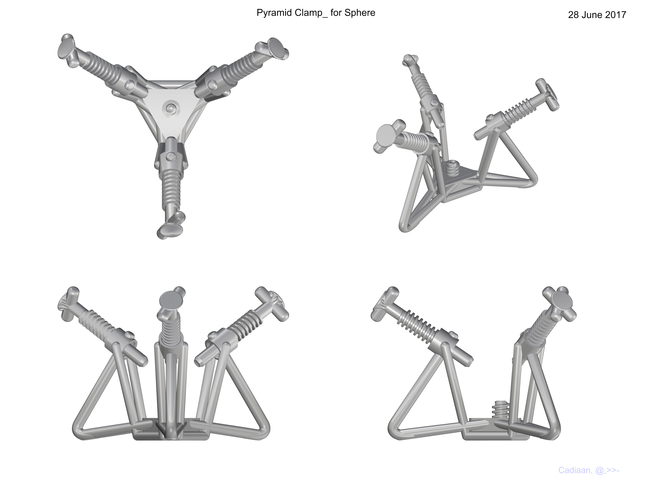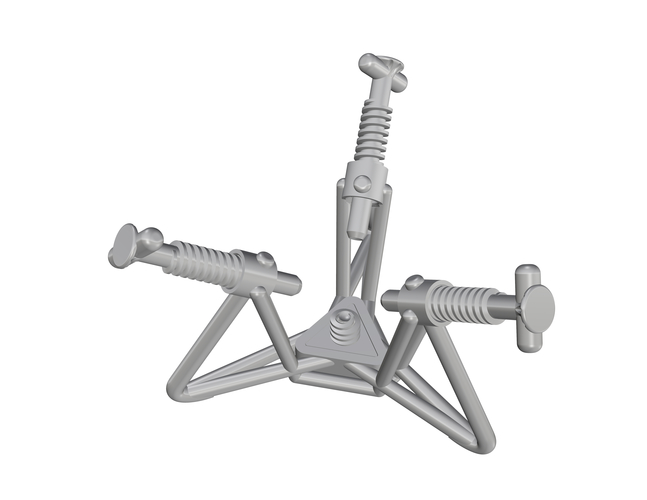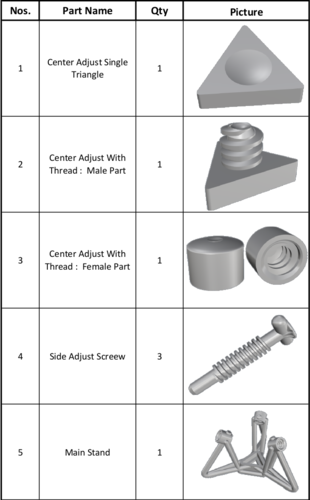 No Prints Yet

Be the first to upload a Print for this Design!
Pyramid Clamp
Working or carving a spherical objects\ beads is diffcult if not clamped properly, or one needs a customized jig to hold the sphere steady. This clamp is made for clamping spherical geometry objects. Very Simple Assembly with three + one nob to adjust as per size. Easy to 3D Print.
Files  Saved :
1.) 5 parts cad file in .obj & .stl format.
2.) full assembly in  .obj & .stl format.
3.) picture showing parts used in Clamp.
4.) Animation for the use of clamp.
5.) 4veiws of the clamp
Cadiaan, @'>>-
Pyramid Clamp_ Side Adjust part.obj
12.5 MB
Pyramid Clamp_ Side Adjust part.stl
4.36 MB
Center Adjust Single_ Pyramid Clamp_ Cadiaan.obj
344 KB
Center Adjust Single_ Pyramid Clamp_ Cadiaan.stl
134 KB
Center Adjust With Thread Female Part_ Pyramid Clamp_ Cadiaan.obj
5.5 MB
Center Adjust With Thread Female Part_ Pyramid Clamp_ Cadiaan.stl
2.15 MB
Center Adjust With Thread Male Part _ Pyramid Clamp_ Cadiaan.stl
1 MB
Center Adjust With Thread Male Part_ Pyramid Clamp _ Cadiaan.obj
3.3 MB
Main Stand_ Pyramid Clamp_ Cadiaan.obj
31.3 MB
Main Stand_ Pyramid Clamp_ Cadiaan.stl
12.1 MB
RackMultipart20170628-60-1y3q24d.zip/Pyramid Clamp_ Stand Full Assembly.obj
80.5 MB