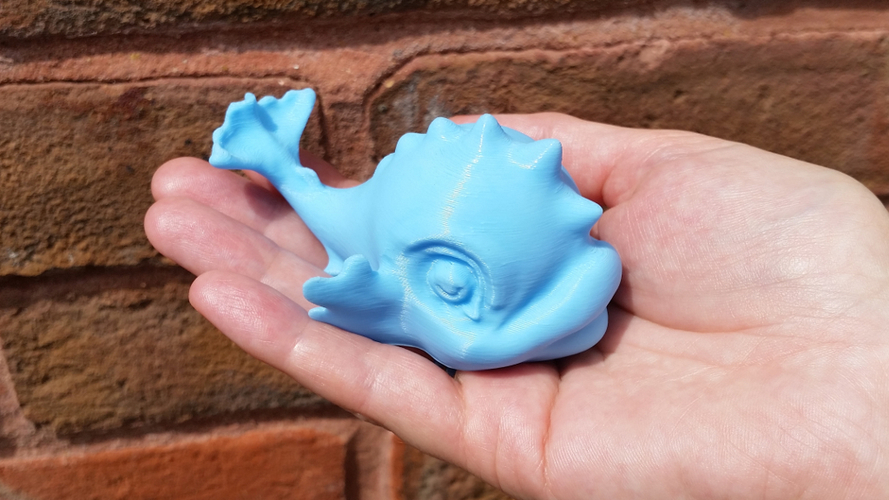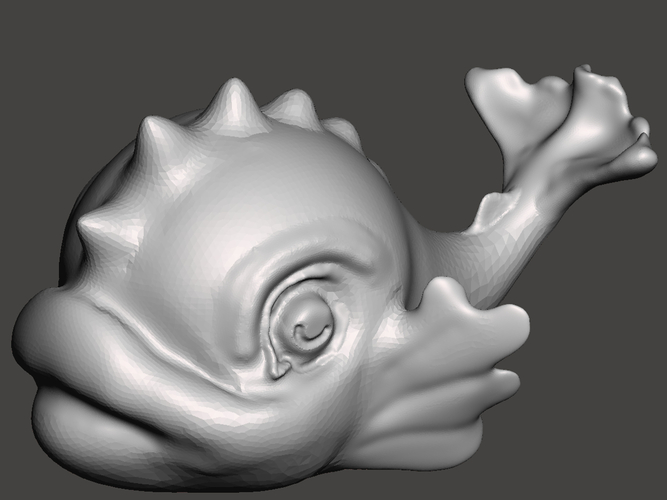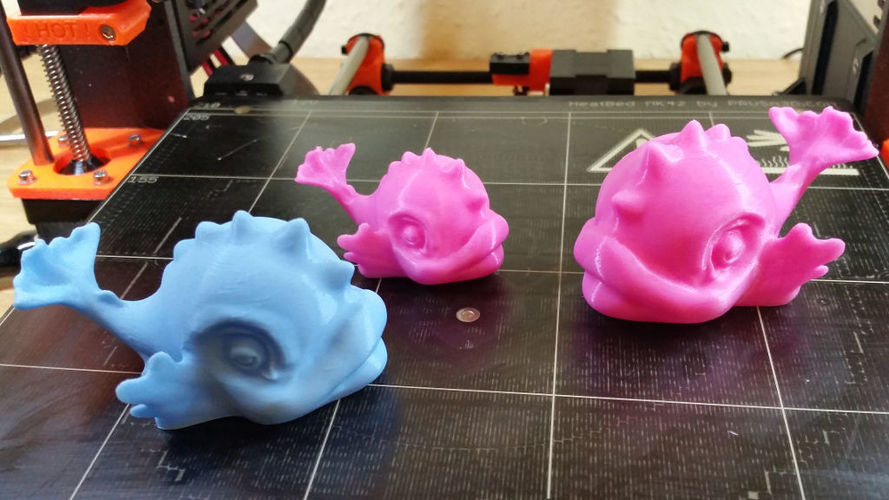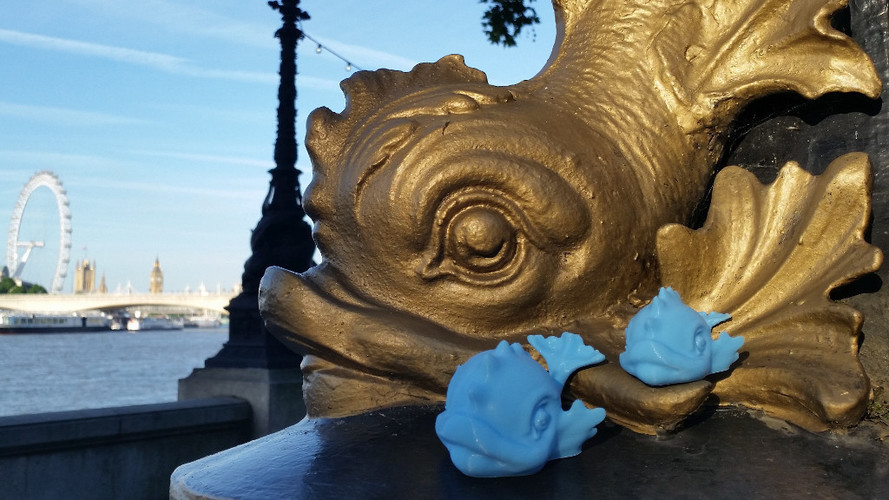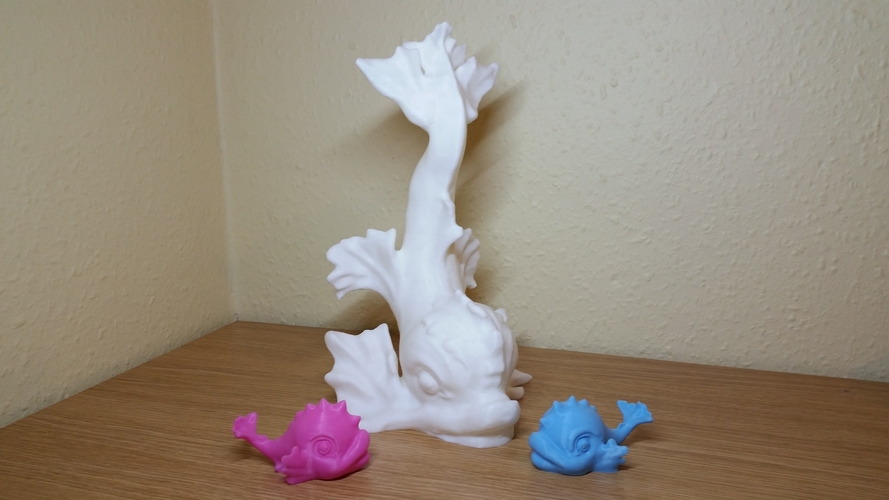 Baby Thames dolphin toy 3D sculpted in Meshmixer. 
Blog and YouTube:
http://3dwithus.com/baby-thames-dolphin-3d-sculpting-in-meshmixer
https://www.youtube.com/watch?v=5820BBUHhKo
Please don't forget to share your make if you print one.
Thames Dolphin lamp standard's history goes back to the 19th century. We scanned one of the creatures by taking as many pictures as we could from all possible angles. As we couldn't cover all the angles, we've done some fixing in Autodesk ReMake and sculpting in Meshmixer. It printed very well and it didn't need many supports. After a huge amount of time spent patching and fixing, we have a lovely replica of the Dolphin Standard.
Thames Dolphin Export FDM Fixed.stl
7.43 MB
Thames Dolphin Export SLA.stl
8.84 MB