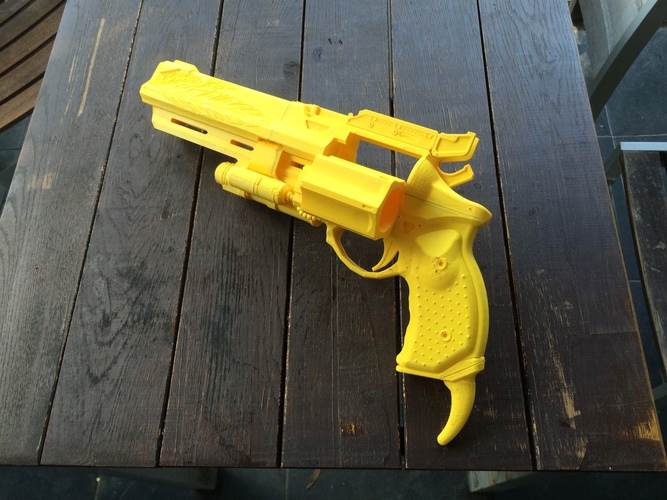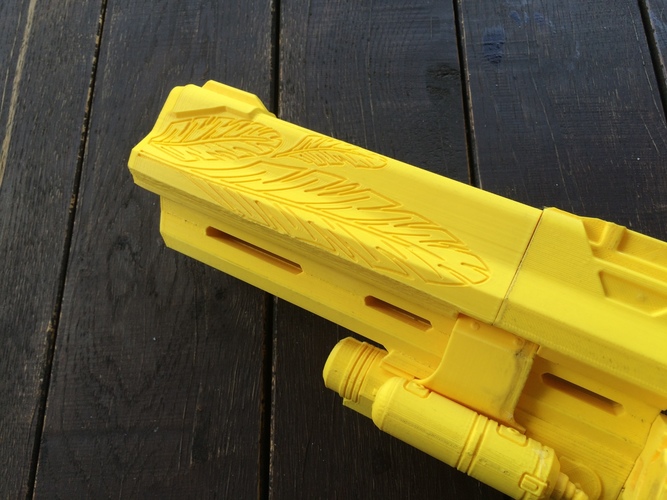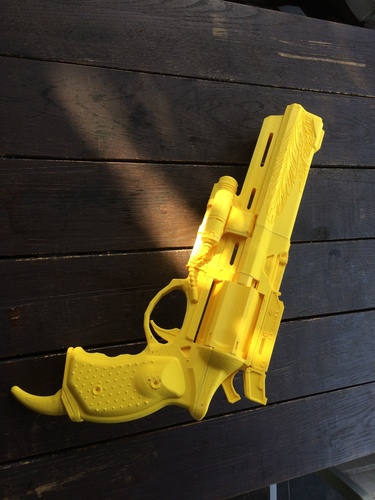 No Prints Yet

Be the first to upload a Print for this Design!
Hawkmoon is an exotic hand cannon. It is currently an exclusive to PlayStation platforms until Fall 2015. It can be obtained from raids, the Crucible, the Weekly Nightfall Strike, Strike playlists, and engrams. The weapon's silvered barrel features intricate "hawk feather" etchings that were carved into its design.
"Stalk thy prey and let loose thy talons upon The Darkness." 
NEW HM TIGHT FIT SWING ARM.STL
104 KB
Lower Barrel Right.stl
3.51 MB
Hawkmoon Swing Arm.stl
102 KB
Barrel Rear Left.stl
1.09 MB
Barrel Rear Right.stl
1.14 MB
Hawkmoon Barrel.stl
1.94 MB
Hawkmoon Chamber Retainer.stl
47.2 KB
Hawkmoon Chamber.stl
1.45 MB
Hawkmoon Guide Block.stl
684 Bytes
Hawkmoon Guide BlockThin.stl
684 Bytes
Hawkmoon H Block Special.stl
2.04 KB
Hawkmoon H Block.stl
2.23 KB
Hawkmoon Handgrip Left.stl
4.65 MB
Hawkmoon Handgrip Right.stl
4.59 MB
Hawkmoon Left Side Pipe.stl
1.49 MB
Hawkmoon Pic 1.jpg
2.11 MB
Hawkmoon Pic 2.jpg
2.26 MB
Hawkmoon Pic 3.jpg
2.11 MB
Hawkmoon Right Side Pipe.stl
1.49 MB
Hawkmoon side plate Left.stl
351 KB
Hawkmoon side plate Right.stl
347 KB
Hawkmoon Sight Plate Left.stl
940 KB
Hawkmoon Sight Plate Right.stl
922 KB
Hawkmoon Spike Left.stl
343 KB
Hawkmoon Spike Right.stl
345 KB
Hawkmoon Stage 1.jpg
199 KB
Hawkmoon Stage 2.jpg
181 KB
Hawkmoon Stage 3.jpg
207 KB
Hawkmoon Stage 4.jpg
189 KB
Hawkmoon Stage 5.jpg
212 KB
Hawkmoon Stage 6.jpg
186 KB
Lower Barrel Left.stl
3.51 MB