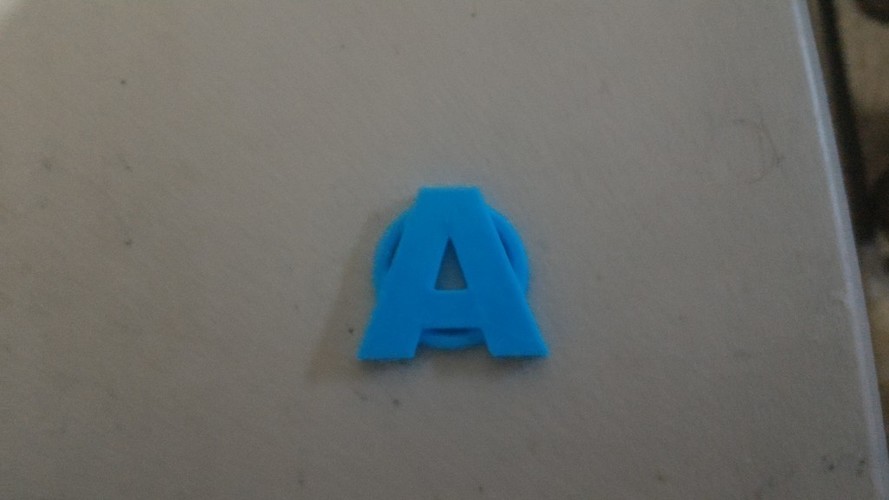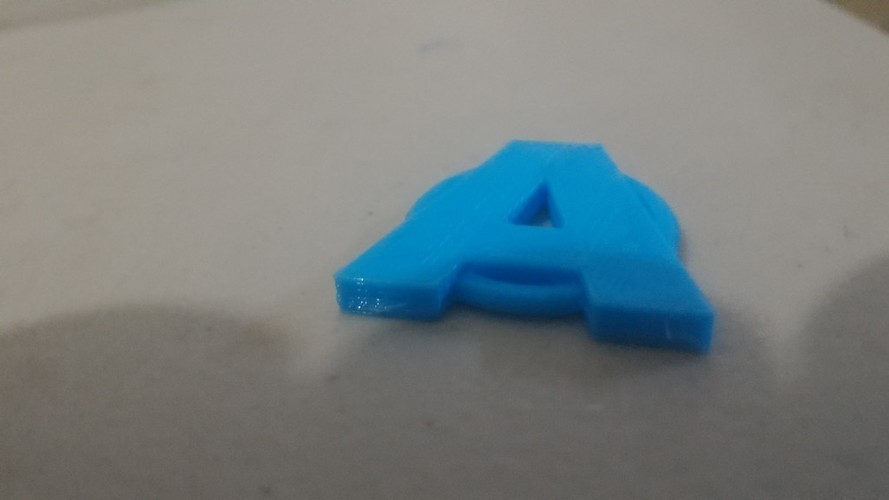 No Prints Yet

Be the first to upload a Print for this Design!
Summary I made myself a cool emblem. It unintentionally looks like the avengers logo. You can use it too now. As I make more complex designs, I could use some donations by using:
Square Cash PayPal
Or just bookmark this amazon link. Amazon and use it when you do your shopping. It's the same cost for you, but I get a portion of the commissions Print Settings Printer Brand: RepRap Printer: Prusa i3 Rafts: No Supports: No Infill: 20 Notes: The current scaling should be pretty small, but good enough to print quickly and with high quality. The ring almost is passing through the letter A, I dind't have any issues with the objects separating or the such...