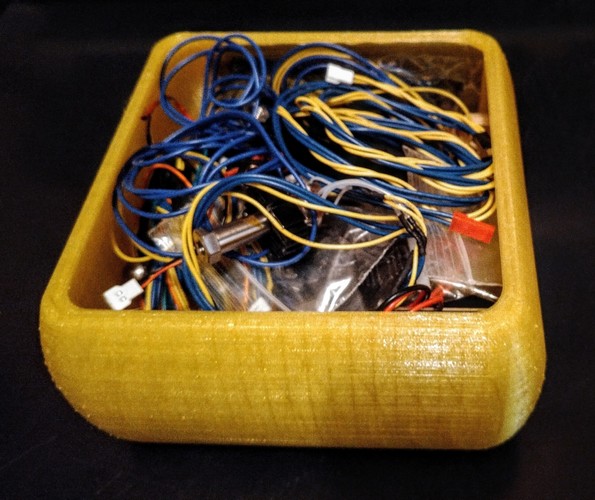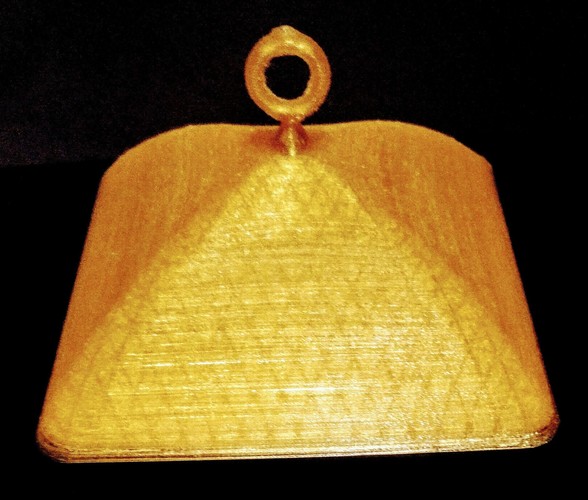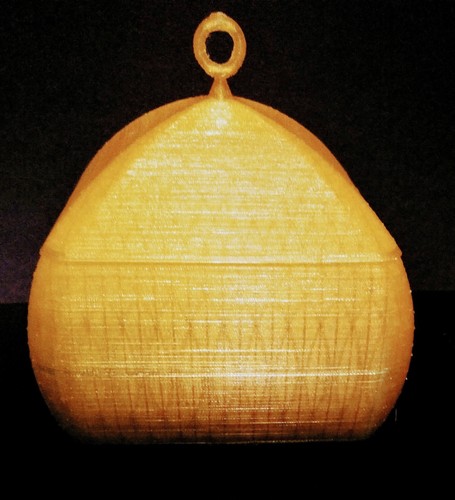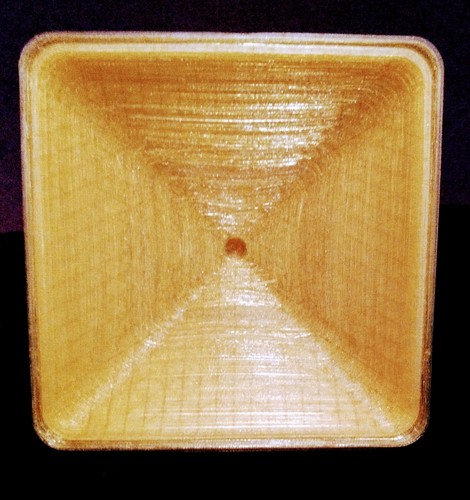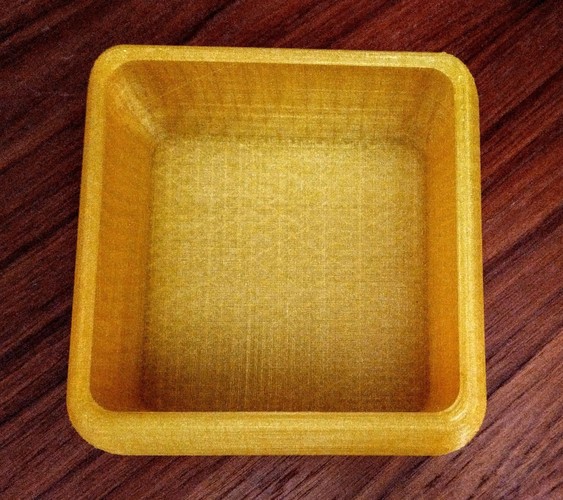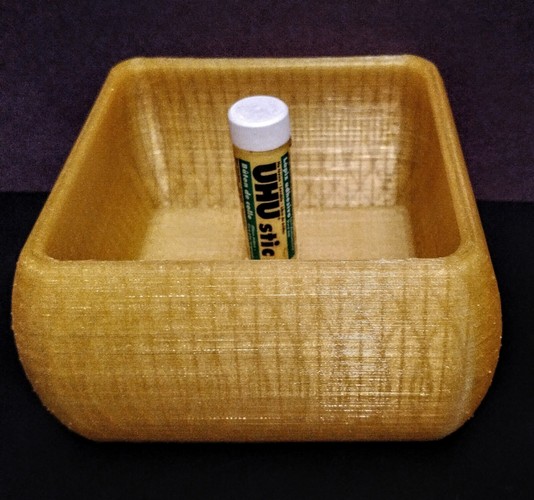 No Prints Yet

Be the first to upload a Print for this Design!
I've been accumulating numerous small 3D printer parts (primarily hotends, fans, and wiring) and I needed a place to keep them. So I modified the designs of arcbox7 and arcbox8: I made the box square, larger, and changed the design of the top so when printed without supports the inside of the top ends up looking nice.
Doing this was pretty easy since I use parametric design software (http://birkbinnard.com/blog/parametric-modeling/), but it did take a while to get the geometry of the top's handle just right. The top fits snugly (is this like bigly?) on the bottom and is tall enough to accommodate over-filling the bottom. I used transparent yellow for this print because I thought it might be interesting to be able to see the internal structure.
The box printed in a little less than 22 1/2 hours, and the top in about 7 hours, using layer height = 0.200 mm. The box has a rippled bottom surface to prevent warping and to enable easy removal from the print bed.