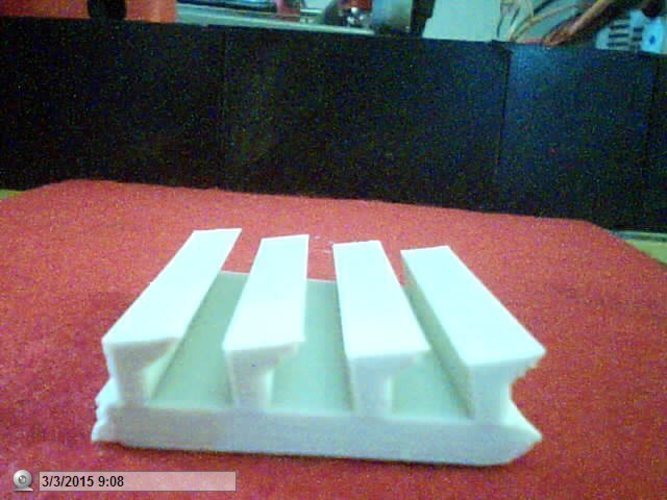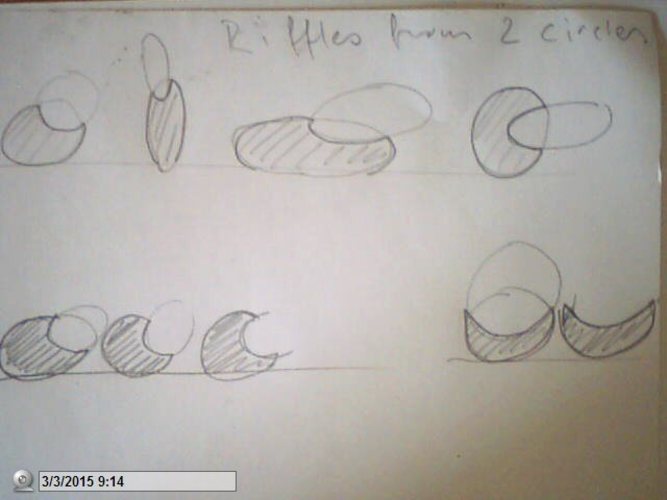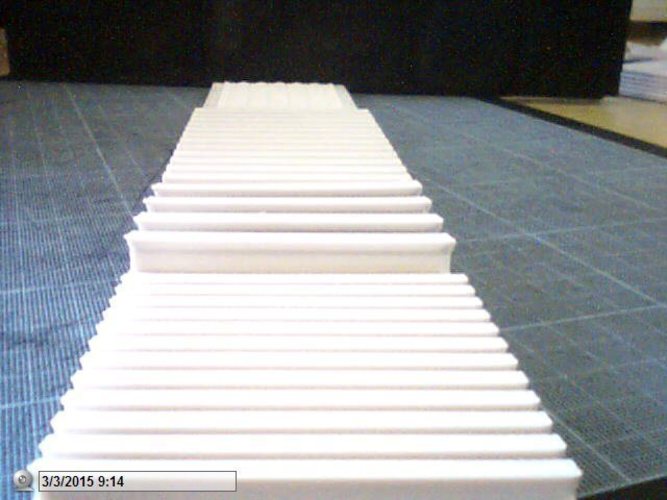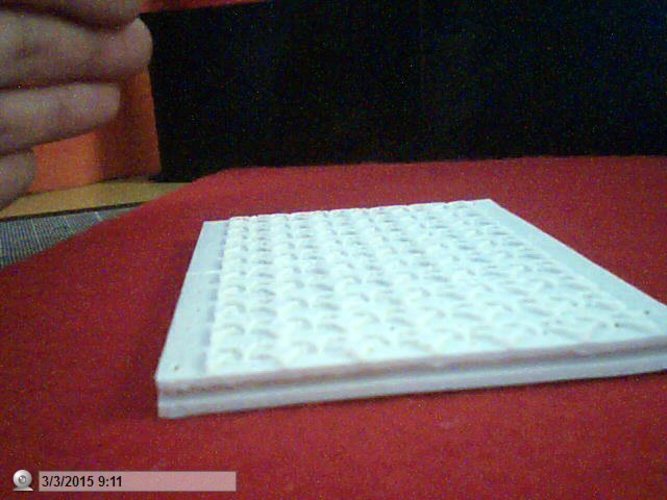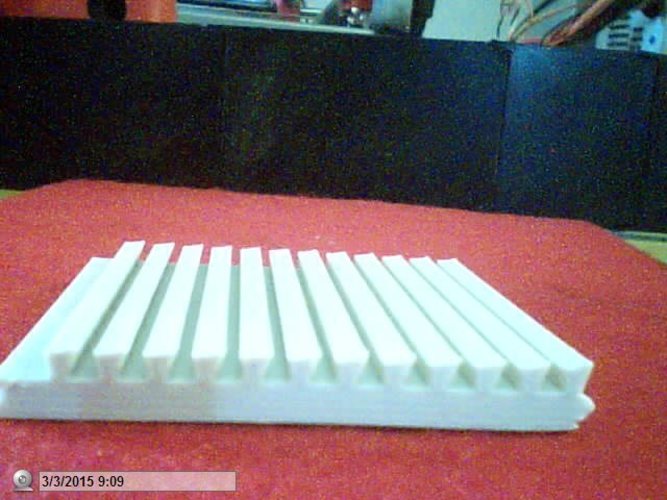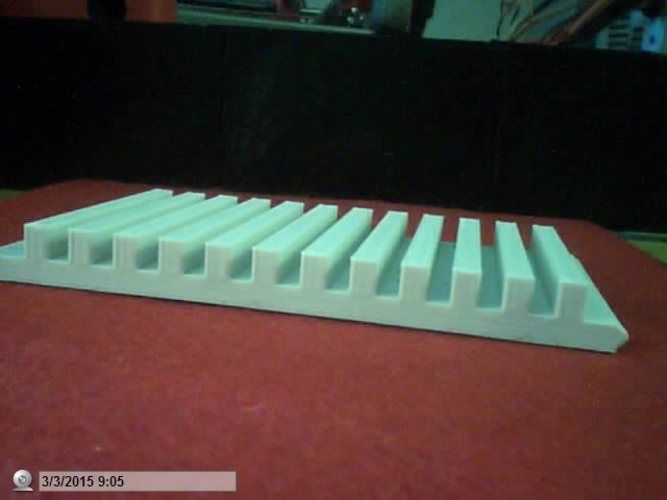 No Prints Yet

Be the first to upload a Print for this Design!
Summary
The idea of this was a generator with that i can make fitting toghether sluiceboxes in every size, riffles in all possible shapes, classifiers that fit right in, mats with riffles, mats with extruded geometry and so on, all from one generator. This is my idea of it. I am not a programmer and this is my third thing i made with Openscad, i know that not everything is written clean or simple or right, but like this it works for me and there is a lot of potential to add more things to the generator, like surface libraries for mats etc. , or waterconnections, fittings and tubes, or maybe underflowriffles, hydroriffles, fluidbed or even a trommel. Just everything you need to make a hole washplant. You could add your own dxf file for riffles or extruded surface geometry I know this can be made more dynamic in the future. I also know there could be a big mistake in it. If i made something stupid, don't be mad, help me make it better for the next version. And if you find a design or combination that works very good you could post it for others to rebuild.
Instructions
just put all files, exept the .stl in one place and start the generator in it. The generator can make a custom sluicebox with a channel, the fitting classifiers if desired, from plain mats to rifflemats in customizable sizes. You can make just single riffles or full length mats First think of what you want to create. It is always good to make a quick freehand sketch of what your desired endresult should look like and how you can combine the parts the way you like. also think of what your printer or other machine is able to make. Also several combinations are possible, like a mat with classifier, riffles and surfacepattern in one part Sluiceboxchannels are most of the time too big for a home printer, but it is easy to make one, like buy a square pipe and cut it, nail some wood, bend sone metal or plastik ore take an existing sluicebox.
_SPILIS_SLUICEBOX_GENERATOR_matexample70x50mm_bumpmat_1.stl
28.3 KB
_SPILIS_SLUICEBOX_GENERATOR_littlemodel.stl
696 KB
_SPILIS_SLUICEBOX_GENERATOR_classifierexample70x200mm_1.stl
238 KB
_SPILIS_SLUICEBOX_GENERATOR_matexample70x50mm_twocircleriffles_1.stl
60.3 KB
_SPILIS_SLUICEBOX_GENERATOR_matexample70x50mm_combo1.stl
1.84 MB
_SPILIS_SLUICEBOX_GENERATOR_matexample70x50mm_bumpmat_2.stl
28.3 KB
_SPILIS_SLUICEBOX_GENERATOR_classifierexample70x200mm_2.stl
430 KB
_SPILIS_SLUICEBOX_GENERATOR_sluiceboxexample70x90x1000mm.stl
3.58 KB
_SPILIS_SLUICEBOX_GENERATOR_matexample70x50mm_dxfriffles_3.stl
42.2 KB
_SPILIS_SLUICEBOX_GENERATOR_riffleexample2.stl
25 KB
_SPILIS_SLUICEBOX_GENERATOR_matexample70x50mm_dxfriffles_1.stl
25.7 KB
_SPILIS_SLUICEBOX_GENERATOR_riffleexample4.stl
31 KB
_SPILIS_SLUICEBOX_GENERATOR_riffleexample3.stl
30.2 KB
_SPILIS_SLUICEBOX_GENERATOR_matexample70x50mm_simpleriffles.stl
21.2 KB
_SPILIS_SLUICEBOX_GENERATOR_matexample70x50mm_plain.stl
13.2 KB
_SPILIS_SLUICEBOX_GENERATOR_matexample70x50mm_twocircleriffles_2.stl
70.7 KB
_SPILIS_SLUICEBOX_GENERATOR_matexample70x50mm_holemat_2.stl
172 KB
_SPILIS_SLUICEBOX_GENERATOR_riffleexample1.stl
27.3 KB
_SPILIS_SLUICEBOX_GENERATOR_matexample70x50mm_holemat_1.stl
172 KB
_SPILIS_SLUICEBOX_GENERATOR_matexample70x50mm_dxfriffles_2.stl
31.2 KB
_SPILIS_SLUICEBOX_GENERATOR_matexample70x50mm_dxfmat_2.stl
28.3 KB