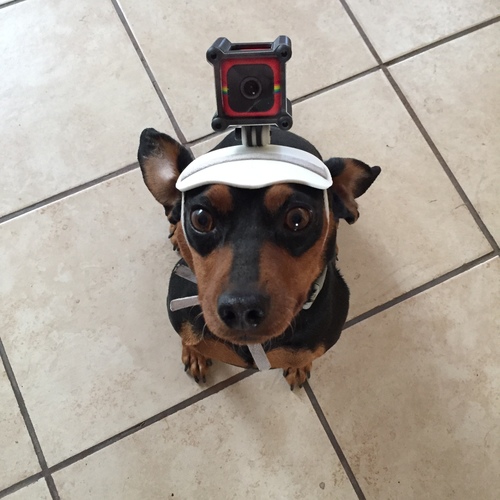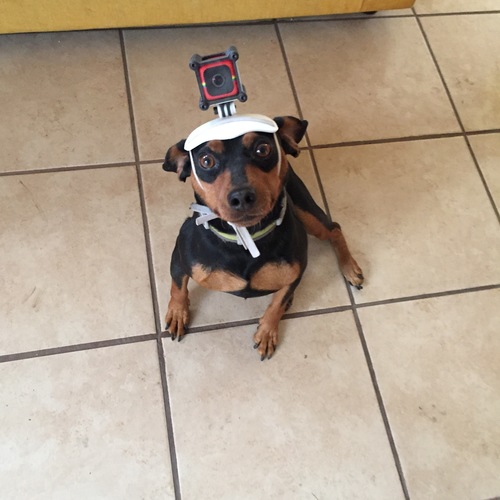 No Prints Yet

Be the first to upload a Print for this Design!
The other day I was wondering how my dog looks at the world so I came up with the DogeVision.
Check out the video: https://vimeo.com/213150053
It is a mounting platform for action cams that can be worn by a dog on its head.
The mounting bracket is a standard GoPro one, and I am also making available a Polaroid Cube Adapter for this mount.
Mi dog is a small breed (miniature Pinscher), you can check if it will fit yours by measuring the space between its ears, if it is 8-10 cm it will fit fine, if it is smaller of bigger you may need to upscale or downscale the model accordingly.
Print in halves and glue them together using superglue, you will need a 3/16 x 1" (4.75 x 25mm) screw and nut to hold the cam in place and some shoelaces or elastics to secure the mount on the dogs head.
Tip me here: www.paypal.me/3DNG 
Want to print and sell these? For a small licensing fee you can do that while helping us design and make more cool stuff: https://www.patreon.com/3DNG
3D PRint Settings:
For PLA Supports: No Speed: 60 mm/s Extruder: 205°C Heatbed: 65°C Fans: 100%
3DTAC_Cube_GoPro_Casing.stl
2.13 MB
3DTAC_Cube_GoPro_Lid.stl
590 KB