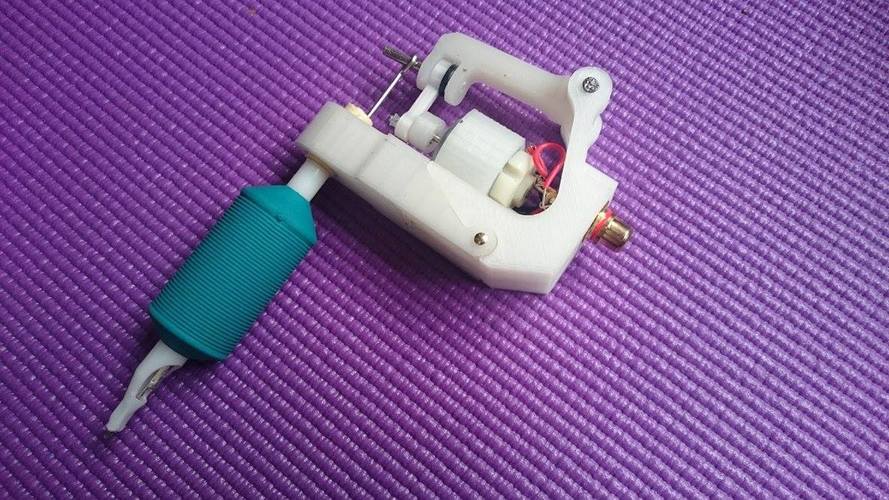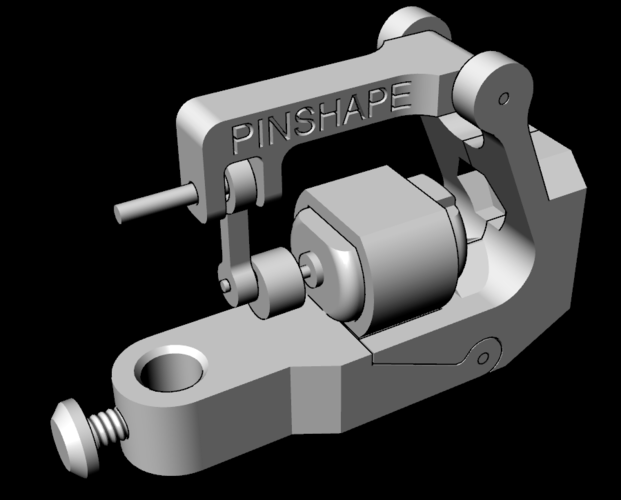 No Prints Yet

Be the first to upload a Print for this Design!
"Personally I've never thought to use 3D printing technology to realize static objects like statues and chandeliers, unless to satisfy customers requests. I have always had a real attraction to everything with a mechanical nature: gears, carriages, springs and also before buying a 3D printer I had fun in realizing small objects. I've always had a passion for the tattoo machines, which I realized also without the 3D printing technology but with different results. One day I realized my first tattoo machine with Rhinoceros and I printed it with Sharebot NG."
"My last model is the best of my three tattoo machines: it has got a RCA socket (compatible with all the power supplies) and it uses the same axle for both the needle rail and the swinging system. It has standard grommets which guarantee the good frame of the needle, it is compatible with the "grips" and the disposable needles sold in Italy, the engine i used it's the most common in the world,  it is printed very quickly . 
Naturally it still needs some optimizations if you want to use it as professional tool: powerfoul motor, better management of the oscillator frame...but I'm satisfied.
https://www.sharebot.it/index....