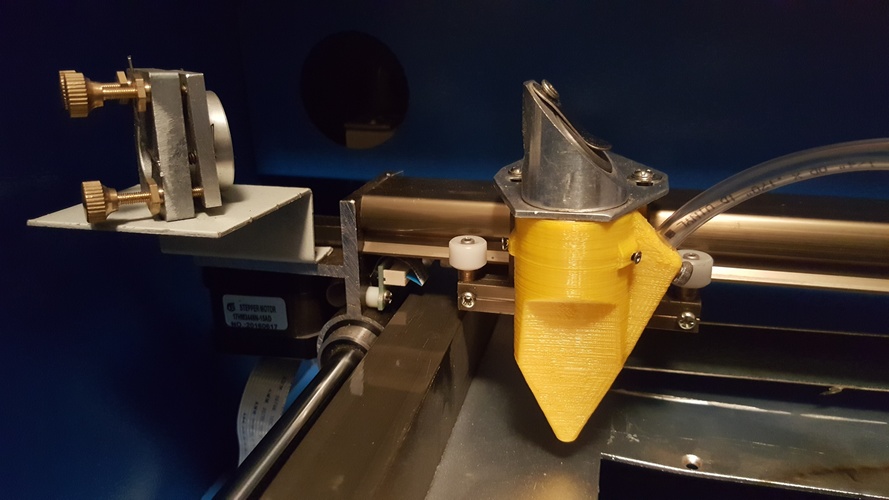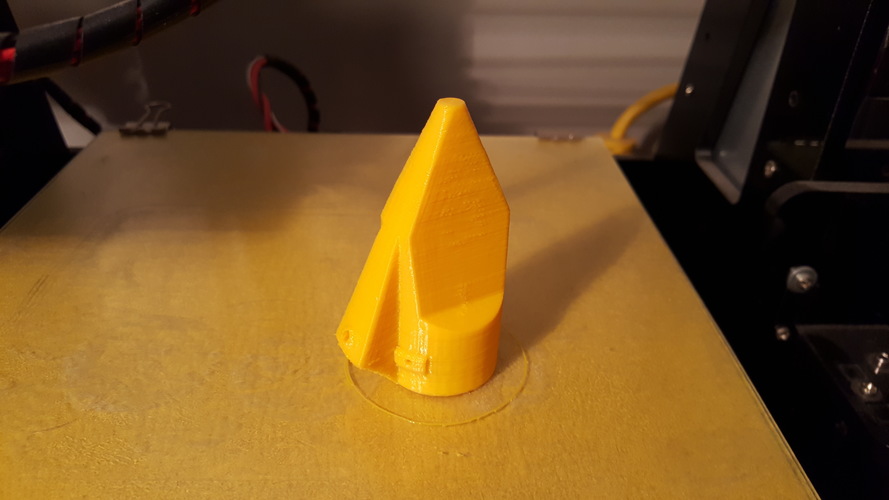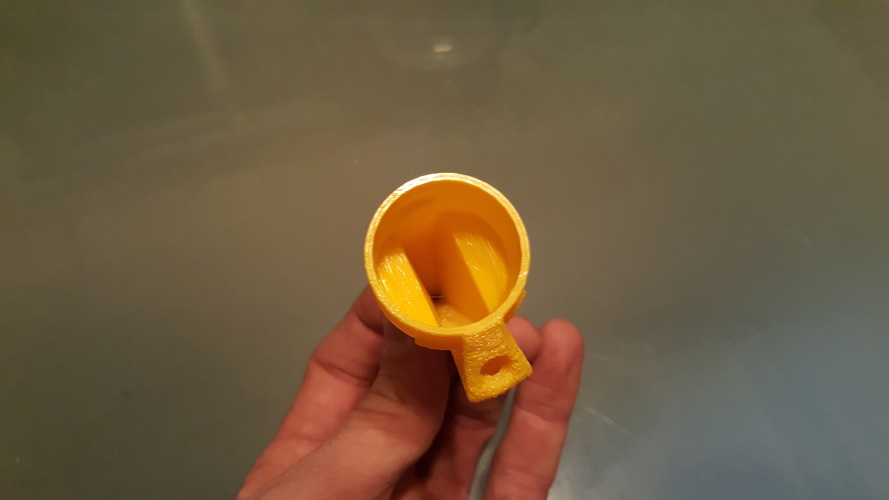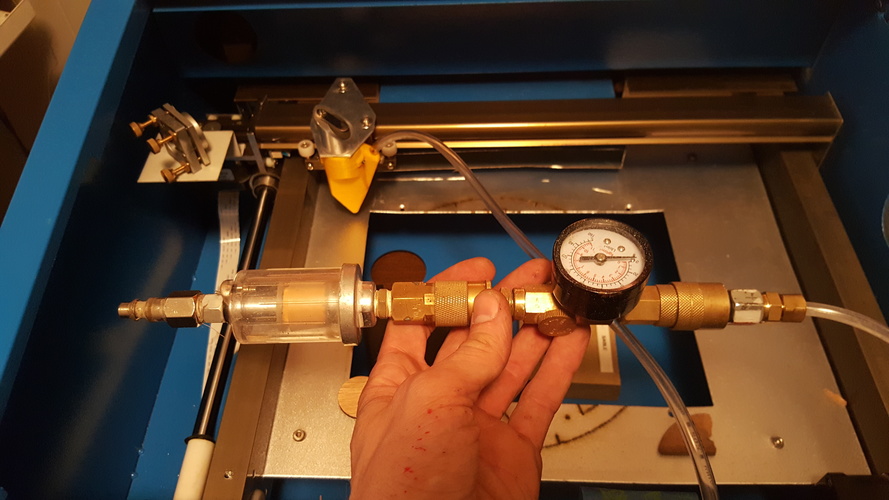 This nozzle is made to fit the china 40w lasers. Those laser have a 26mm dia. aluminium cylinder witch holds the lens. The nozzle is made for a 50mm focus point or more.
-+ Update+- V006 has 6mm of clearance between nozzle and focus point.
I have tested it to 45psi and holds good. With this air assist you can go through 1/4" hardwood easily without burning your wood.
Printed with 3 layer walls and 0.3mm thickness 
Print time: 1h 
Filament: 5161mm (0.73$)
laser Air assist_006.stl
170 KB
laser Air assist nozzle.stl
236 KB