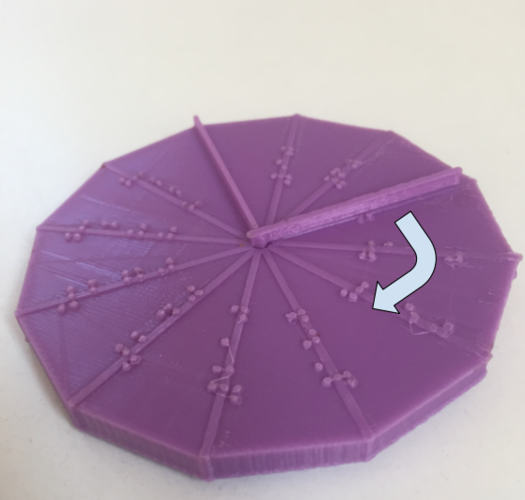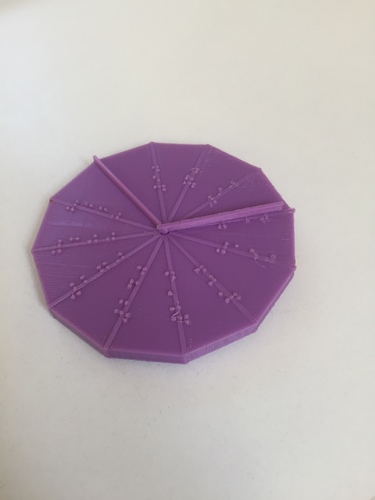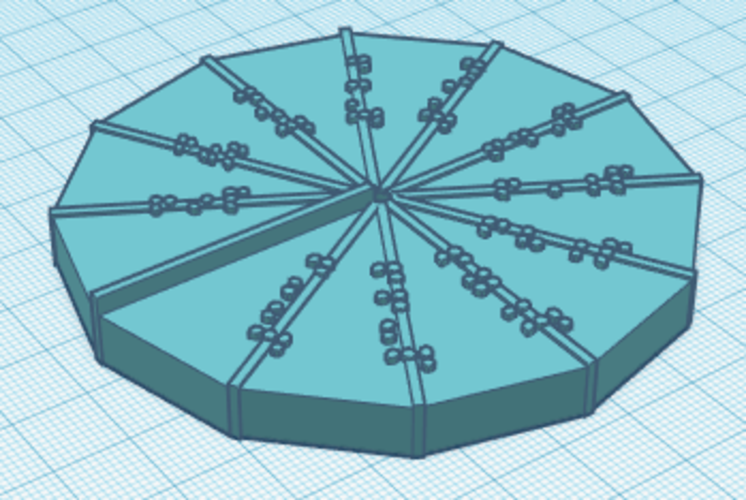 No Prints Yet

Be the first to upload a Print for this Design!
This is a very helpful tool for anyone who is visually impaired or blind. This angle model prints easily in two pieces that snap together.  The "angle pointer" can be moved to represent the different angles.  Each angle has a braille label on it. The braille reads: 
30, 60, 90, 110, 150, 180,  210,  240,  270, 300, 330, and the raised line represents 0 or 360.
I hope that you like my design and that it will be useful for those who need it! It was fun to challenge myself in making this and I hope that you can use it to help.
Print Settings:
Layer Height: 1.5 mm
Speed: 55-65 mm/s
Infill: 50%
Retraction: YES
Supports: NO
Raft: Optional
(The other settings depend in the printer or material being used.)
Braile Angle Chart.stl
463 KB
Angle Pointer.stl
4.96 KB