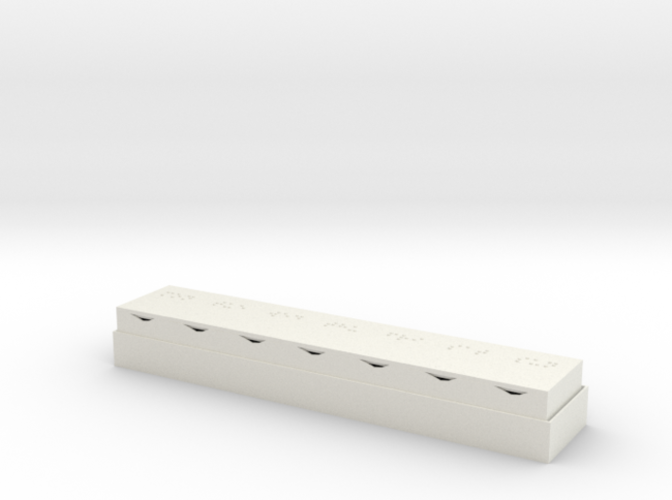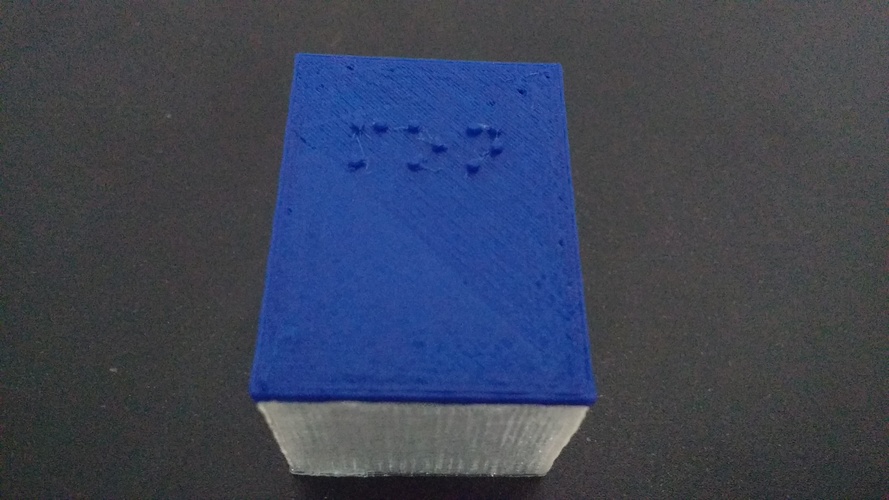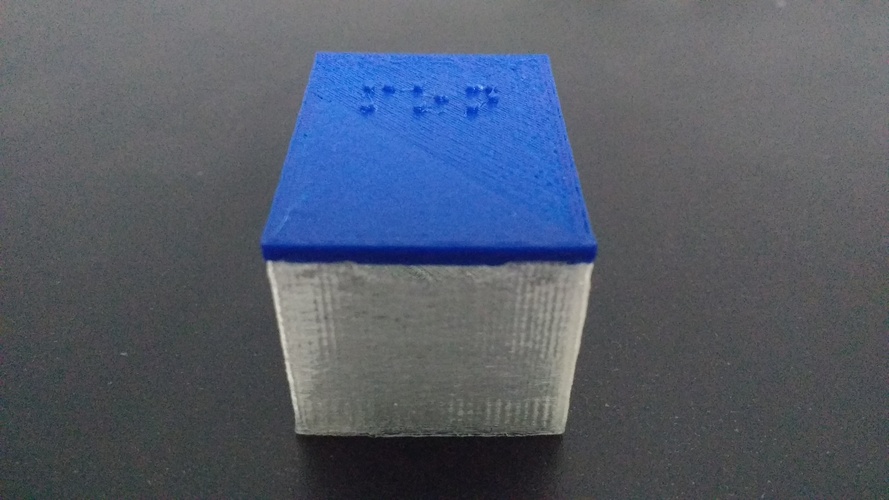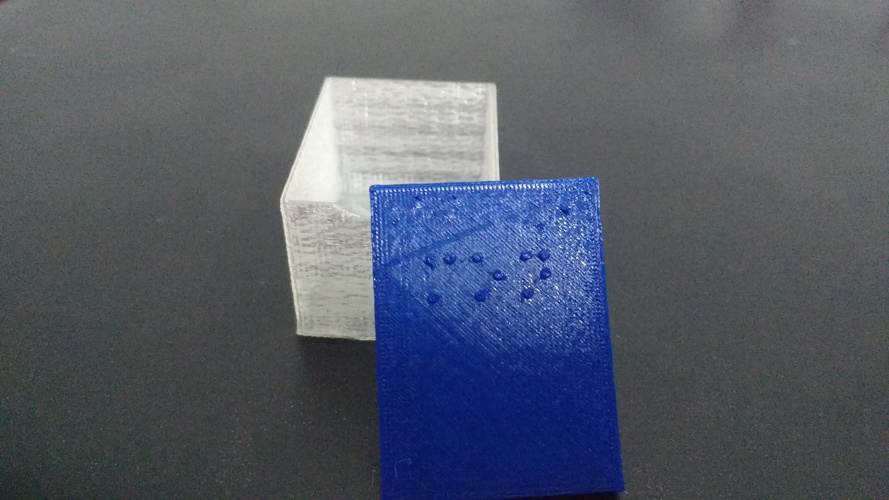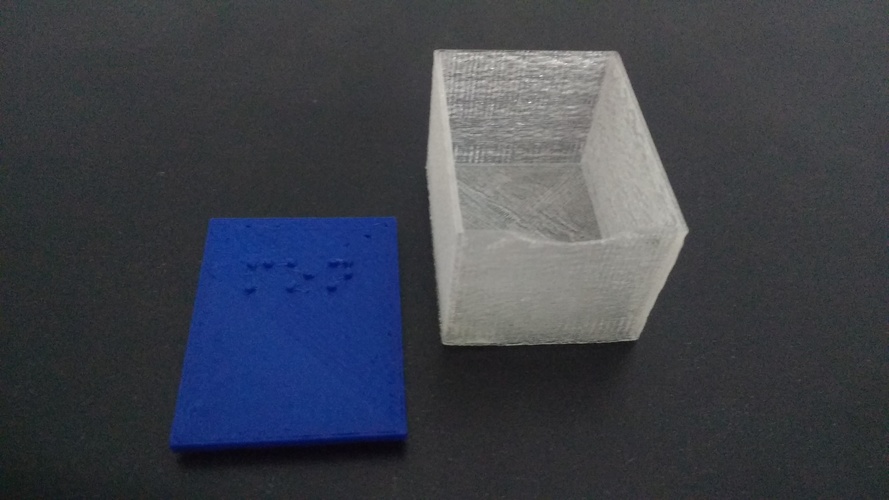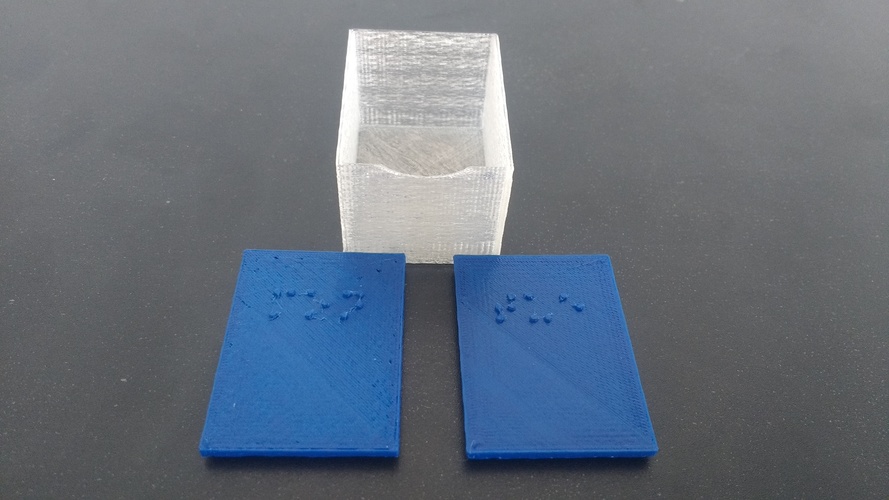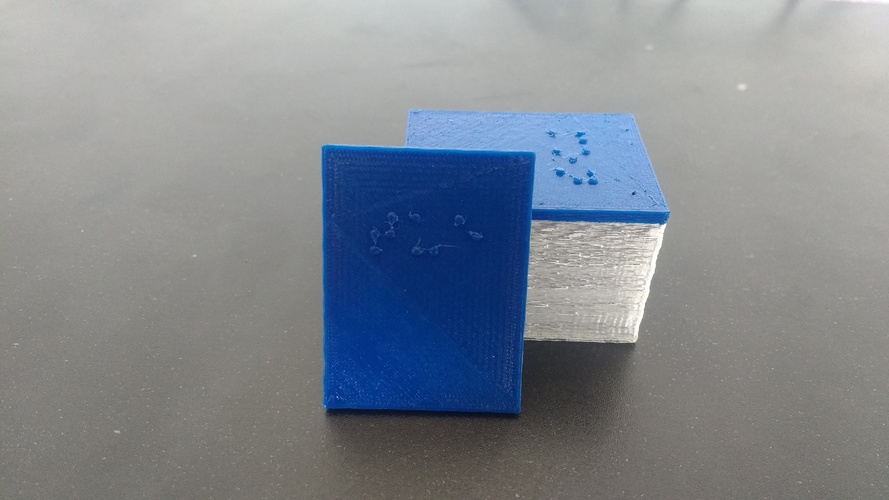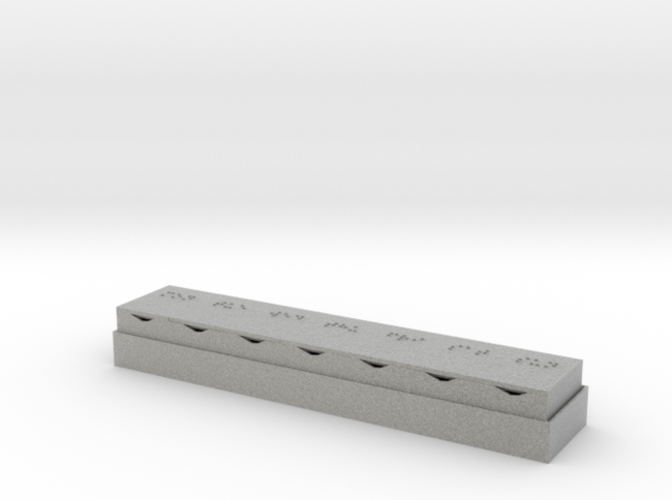 BRAILLE PILL BOX
I was thinking of contributing to the 'Envision the Future Contest' and was thinking about how I can help the blind in their day to day life. Just by chance I went to a friend and he was having guests at his home of which one child was blind. While talking to them a bit I understood a basic problem. The kid was able to do most of the things by himself but he would always ask his mom to hand him the pills he had to take. He had to rely on his parents for a simple task of taking his pills. And so I thought to build a Braille compatible Pill Box for the kid.
I have thus made a Pill box with 7 Boxes* for each day of the week so the person himself can identify the pills he has to take and can even segregate them on the day basis. 
*(I have till now uploaded the images and STL files only for Monday and Tuesday. I will add the rest of images and STL files in a couple of days.) 
I have Mentioned only the three starting alphabets of the day on the Lid (Ex: MON, TUE, WED, THU, FRI, SAT & SUN), the person can read the same and will understand which box to pick. Using the complete word would have made the box unnecessarily bigger. 
Future Designs:
1. I have thought of adding 3 layers for each day so the person can segregate the pills by the time of the day. Thus giving him more ease.
2. I will make a stand so all the pill boxes can be organized and stored together in an easy way.
I will try to make that in near future.
Please let me know if anyone has any suggestions about the design or any other inputs. Will love to receive feedback.
Regards.
pillboxlid_wed.stl
30.4 KB
pillboxlid_fri.stl
30.4 KB
pillboxlid_sat.stl
27.2 KB
pillboxlid_sun.stl
33.5 KB
pillboxlid_thu.stl
33.5 KB
pillboxlid_tue.stl
30.4 KB