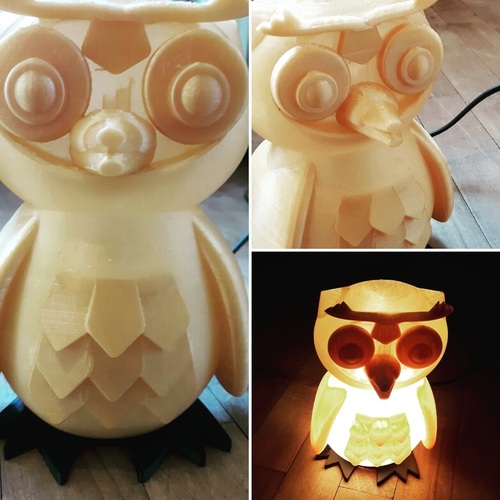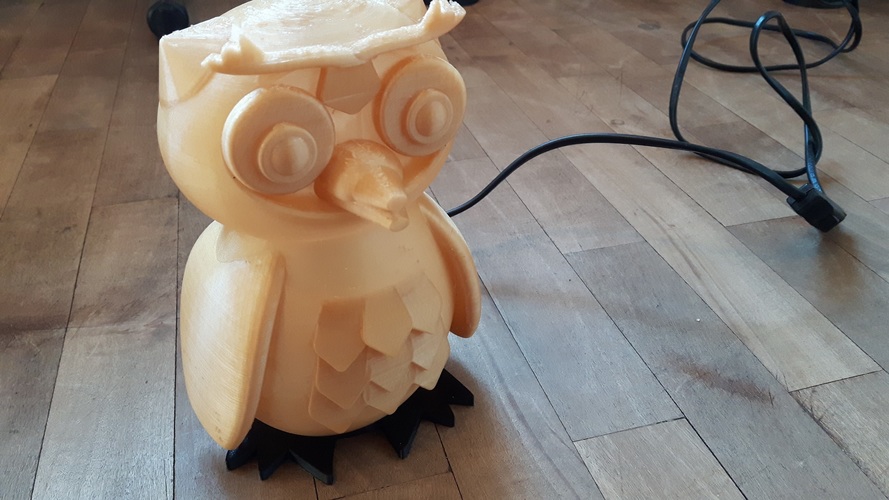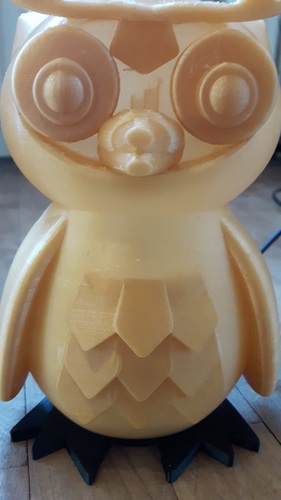 Owl Lamp.
Designed for child-bedroom.
Print bottom at 100%
Print top at 300%
Bottom is designed to fit a GU10_fitting. It will works for E14 fitting as well
While using PLA, make sure you use a led light bulb because of the heat. For lampshades I preferrably use nGen or XT filament  
.
Lampshade_def(Print 300%).stl
6.83 MB
Bottom_def_marked.stl
2 MB