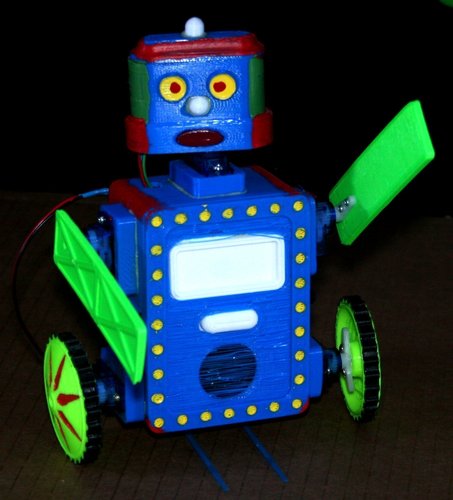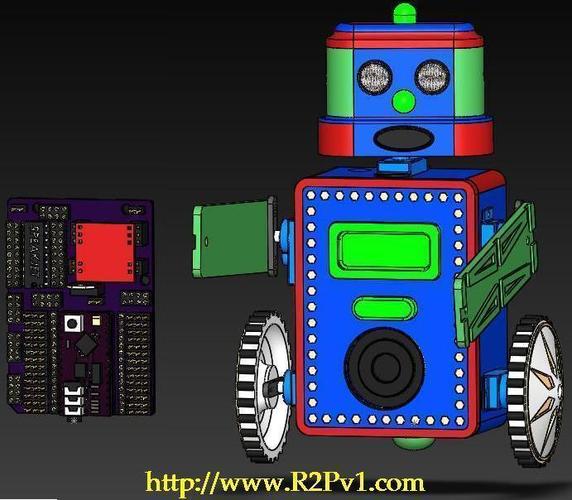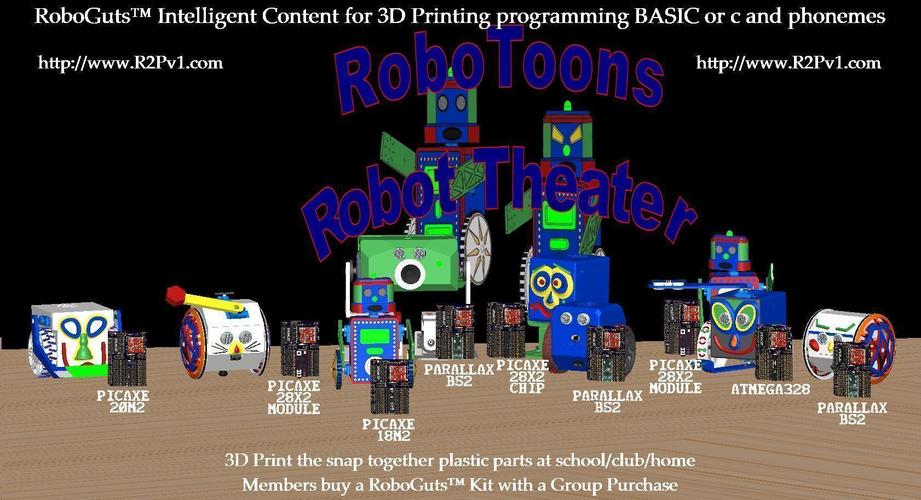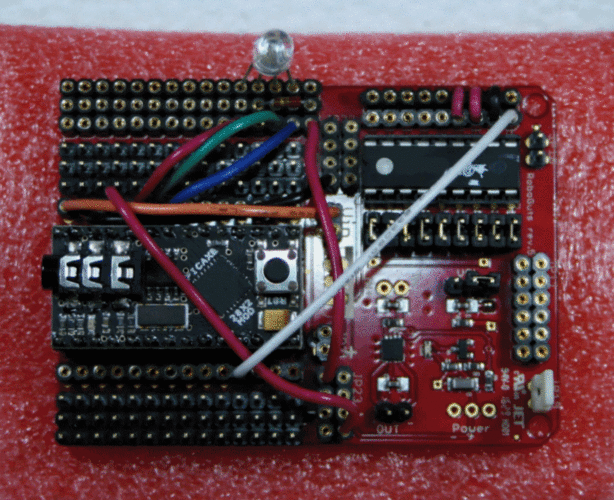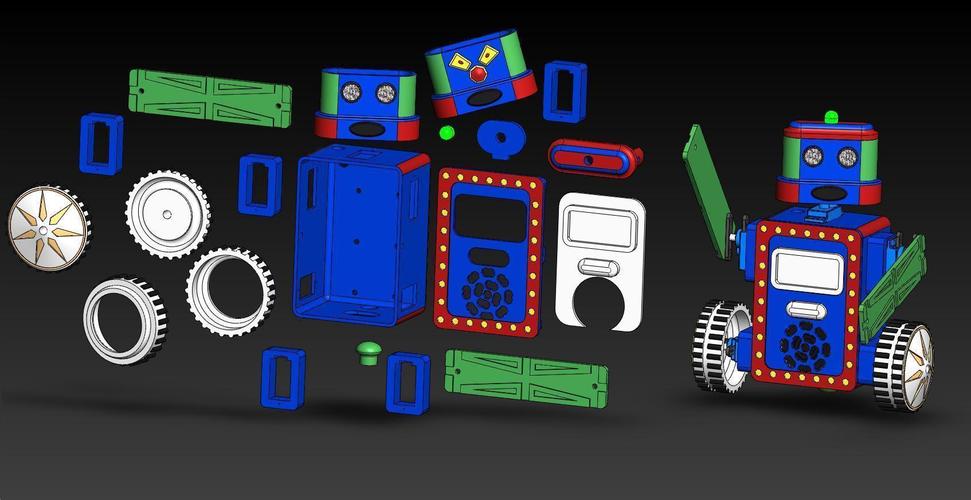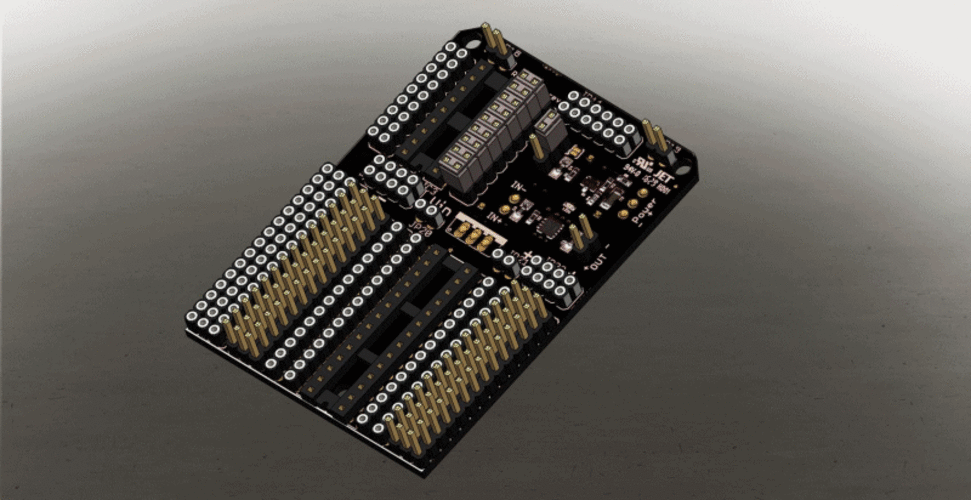 No Prints Yet

Be the first to upload a Print for this Design!
BillyBot is designed for the RoboGuts™ circuit board ... an Arduino can't fit to do the same work, but the RoboGuts™ circuit board crams much more functionality into the same space!
Best MCU board and chip for this is the RoboGuts™ circuit board with a PICAXE 28X2 module and SpeakJet chip.  Build your own $50 talking and singing (in any language) robot toy!  http://www.r2pv1.com/
3D Printed BillyBot Singing "This is America" 
RoboGuts+Lesson X0 3D printed miniFloppyBot Singing Electronic 
3D Printed BillyBot Sings "Electronic"
The fastest and cheapest way to get all my .STL files FREE is to donate $5 to help fund school materials ... 
Wheel7Extender2-4BillyBot.STL
313 KB
NeckServoHorn.STL
18.4 KB
TopHead2-4BillyBot.STL
165 KB
miniServoExtenderFrame.STL
25.5 KB
GlassFront4BillyBot4.STL
127 KB
Arm4BillyBot2.STL
31.3 KB
2ndHead4-4BillyBot.STL
432 KB
Body4BillyBot4.STL
320 KB
Front5BillyBot4.STL
188 KB
Head4-4BillyBot.STL
579 KB
Wheel7-4BillyBot.STL
348 KB