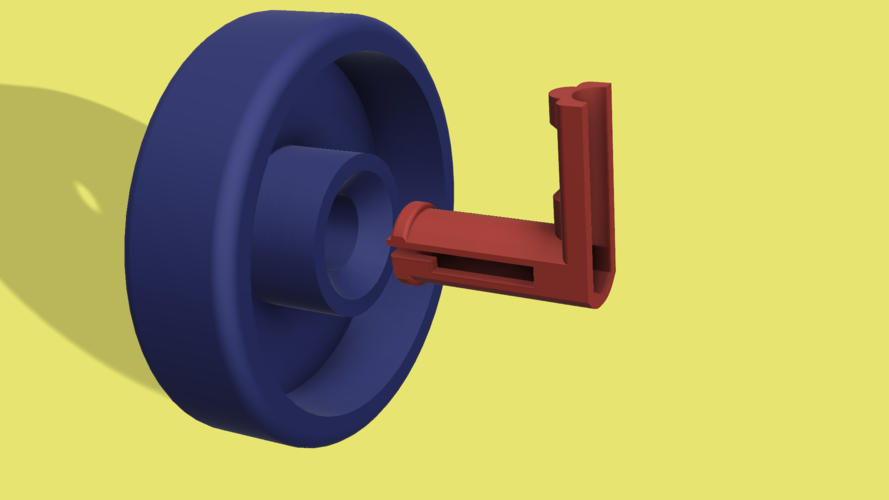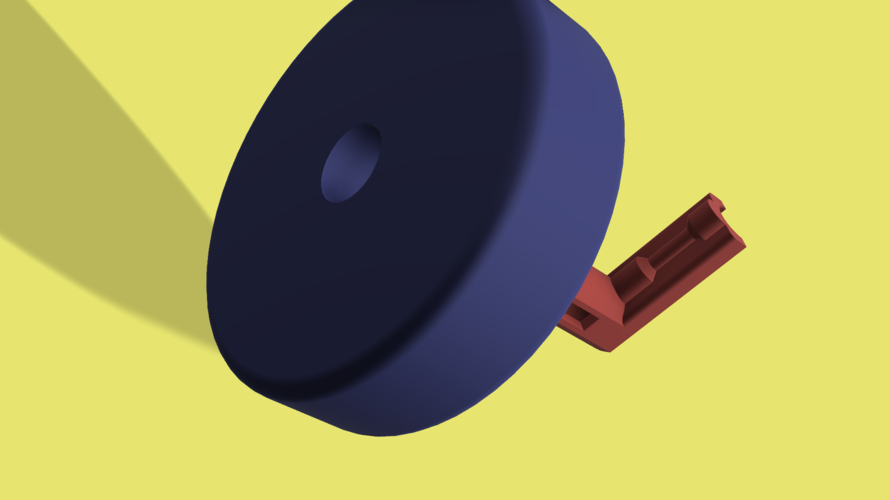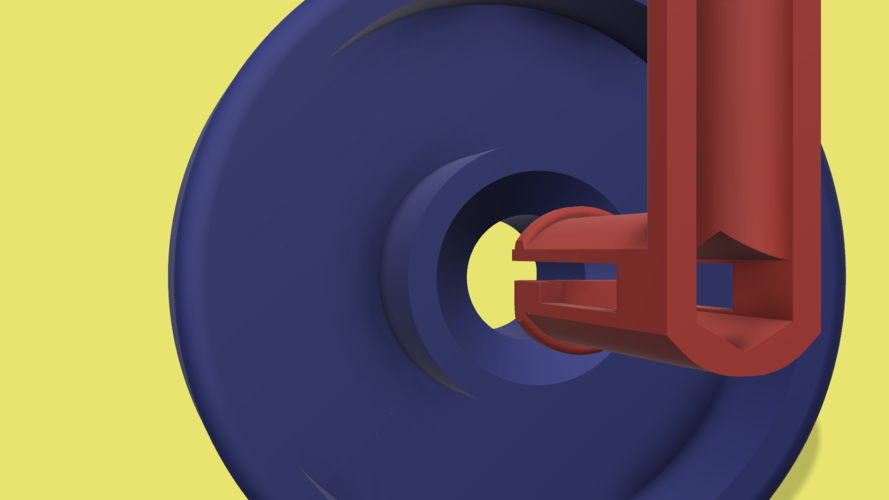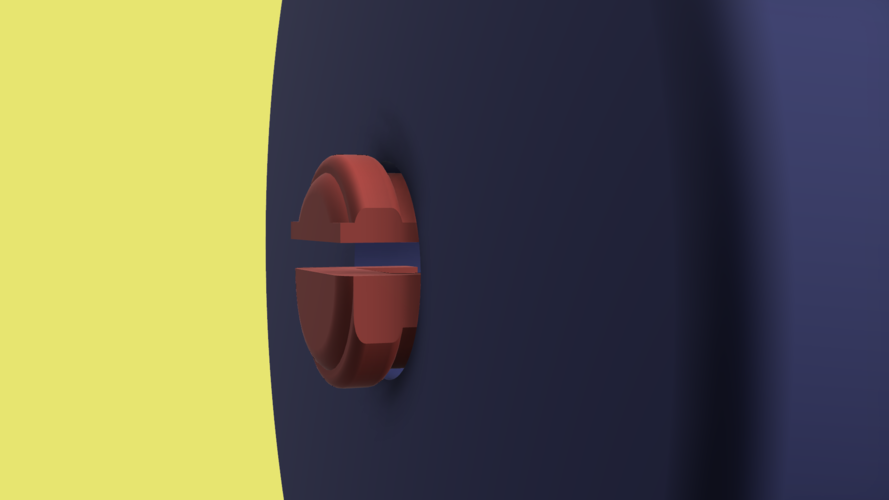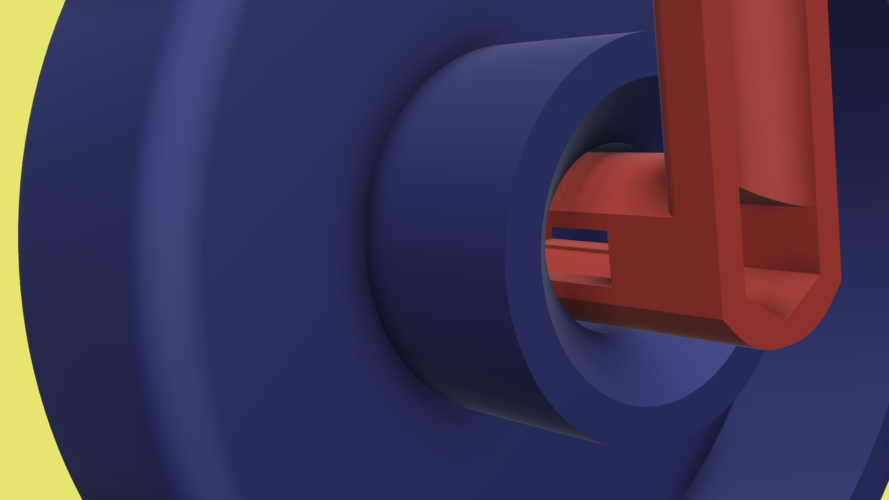 The bottom rack of the dish washer in our rental was missing four wheels. 
Designed the hub over a couple of iterations; to ensure proper assembly. The notch in the support is for a zip tie.  The hub fits snuggly onto the wire legs of the dishwasher; which are 4mm in diameter.
The wheel is designed for strength, with reduced printing time in mind.