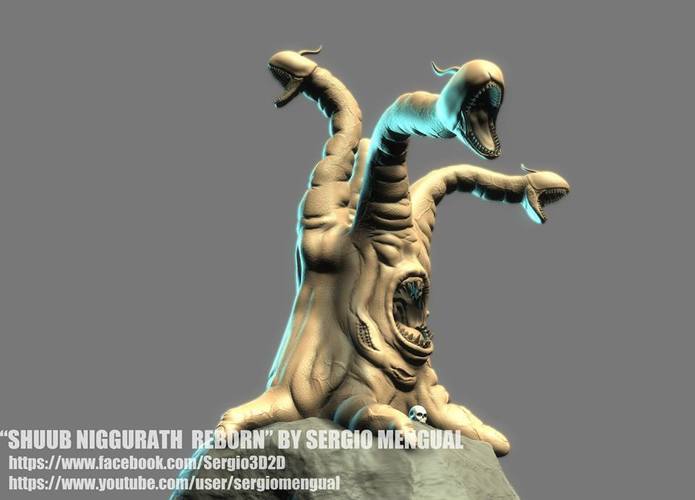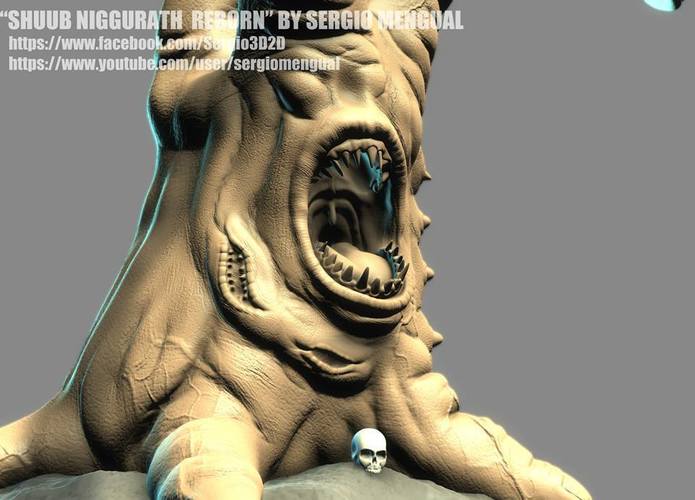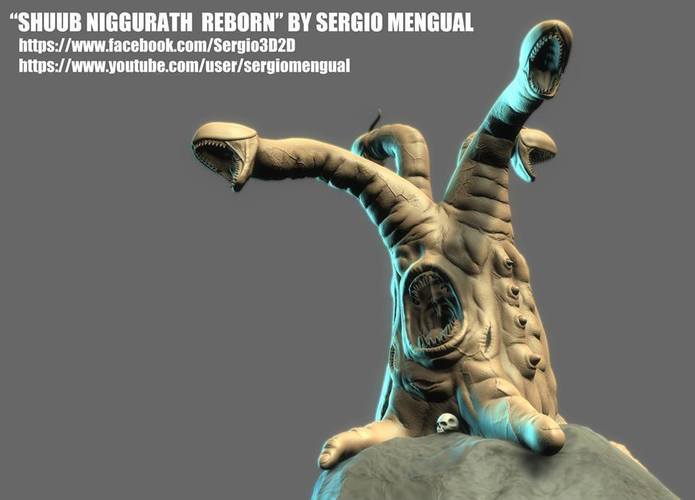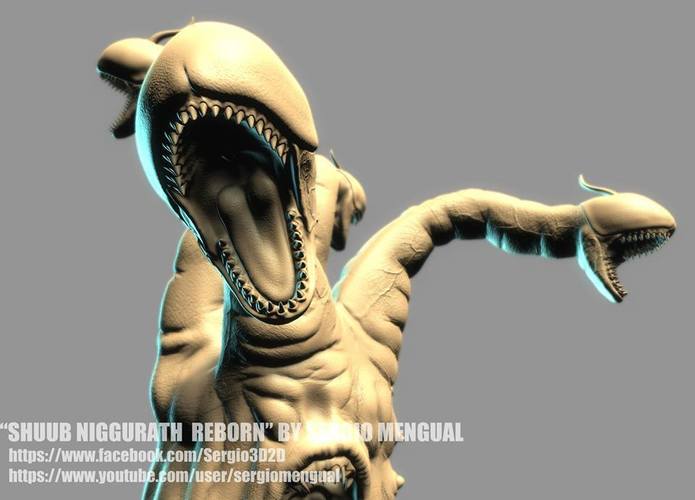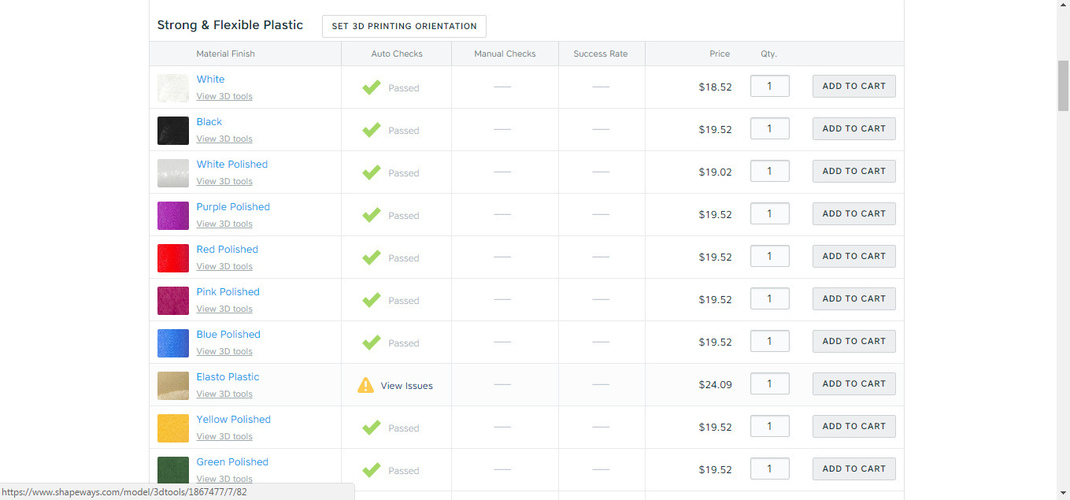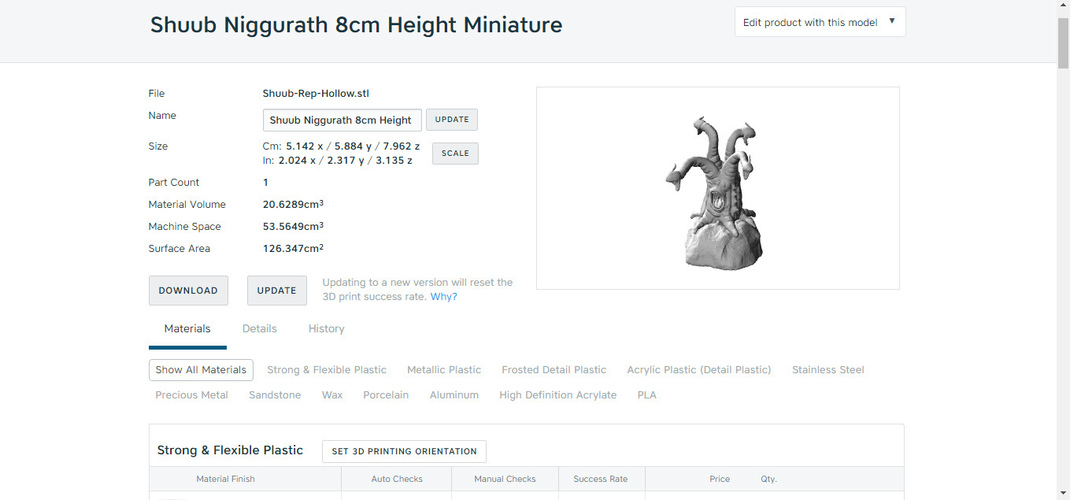 No Prints Yet

Be the first to upload a Print for this Design!
My first Sculpt upload for 3D Print. Made with Autodesk Mudbox 2014 starting with a simple tree stub basemesh. 
This is part of my concept drawings album named "The Call of Chtullu", based in the Lovecraft mithology. 
I made the model with an height of 8 cm, and is Hollow to save money and manterial at 3D printing process The model has passed the tests for correct 3d printing in Strong and flexible plastics in Shapeways.(See images).
In addtion, I am available like 3D modeler sculptor for hire, if somebody needs and 3D designer. You can visit my extensive portfolio, with a lot of 3D models succesfully 3D printed, that Imade for clients in the albums in my Artstation and facebook page:  https://www.artstation.com/art...  https://www.facebook.com/Sergio3D2D/ And you can visit my youtube channel too:   https://www.youtube.com/user/sergiomengual
RackMultipart20170217-24368-1t2saph.zip/Shuub-Rep-Hollow.stl
13.8 MB