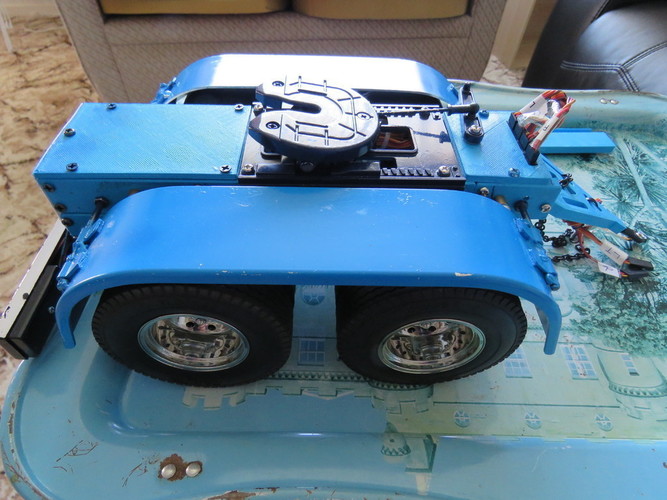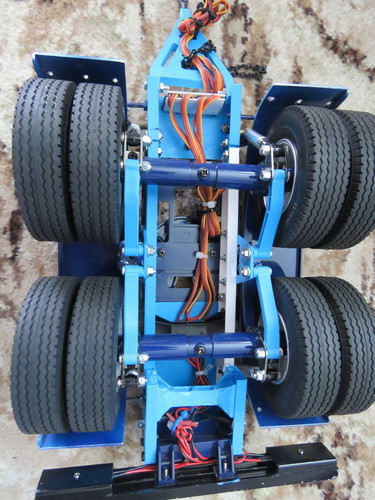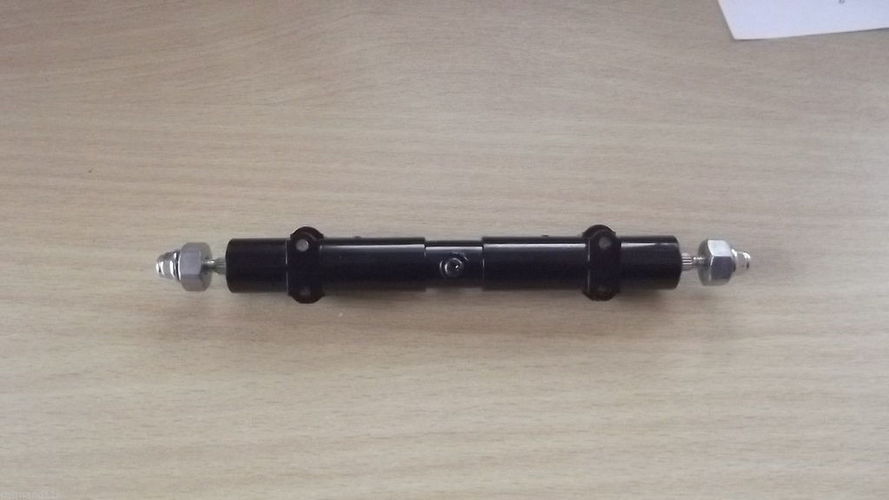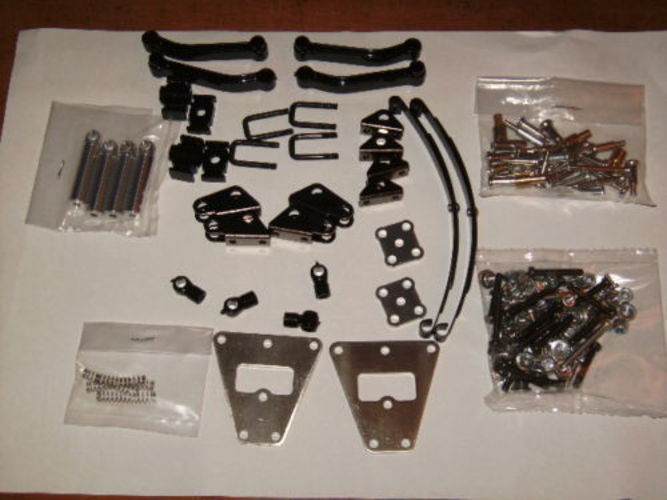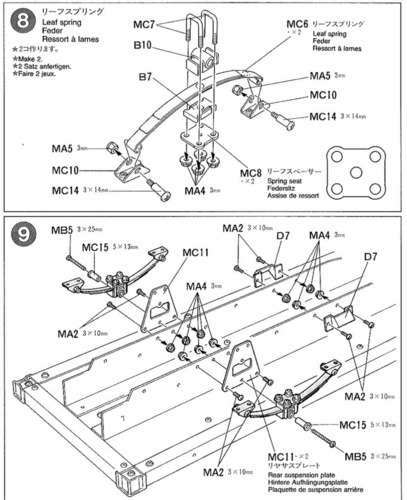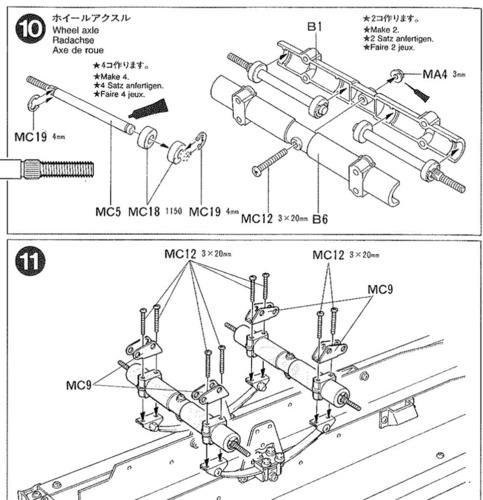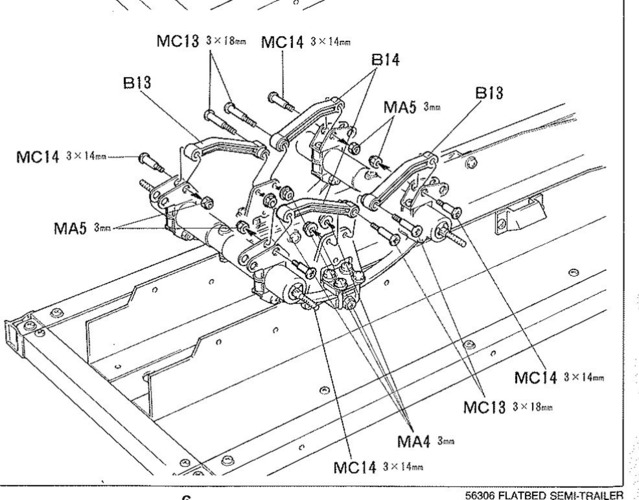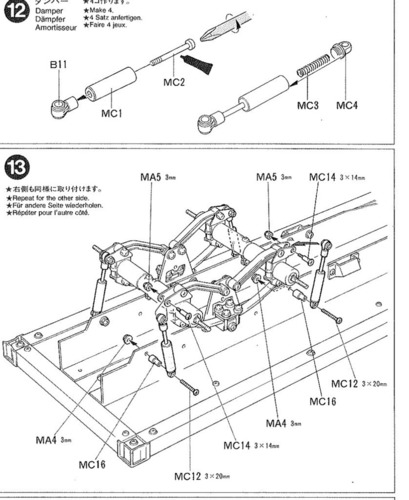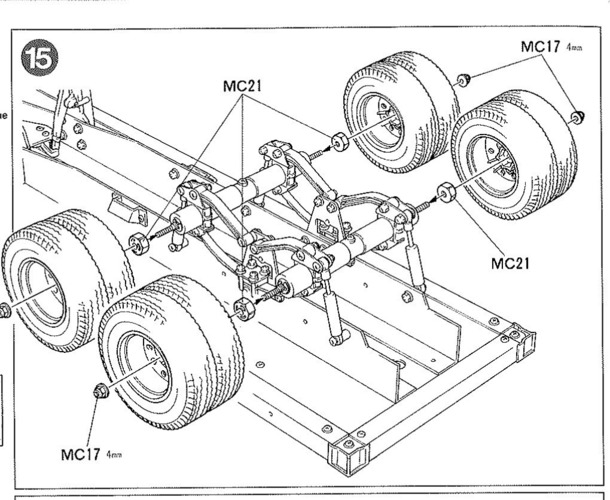 Hi Everyone, I really wanted to make a Dolly for my RC 1/14 Truck. So I designed a good portion. Please Note: You will also need the 4 x arms from http://www.thingiverse.com/thi... and you need 4x washers (That are there to print) . You will need to buy 2x leaf springs that you can get on eBay. You will also require a good portion of the screws and parts from any 1/14 trailer. Please see image on parts. I used a good portion of 3mm screws and nuts + I used hot glue. I have also included snapshots of the Tamiya manual which describes how to put parts together. -- Please Note: the 1st Rail is 20CM (200mm). As my printer only prints that long. ---- YOU WILL NEED TO DRILL HOLES AS NONE HAVE BEEN DONE SO YOU CAN PUT WHERE EVER. ----
7/1/17 - I have just uploaded photos of completed dolly before i painted and tied up and changed wiring.
Print Settings Printer: DaVinci 1.0 3D Printer Rafts: No Supports: I only used rafts on the support piece.
----------------------
How To Build
Take 20CM (200MM) Rail + 40MM Rail and attach using 2 x Connecting Plates (Glue, Screw - Up to You) (I Glued mine) Take 2 x Support plates and the parts from the trailer and put where you want on the railing (Some where on the 200MM one). You will need to drill holes etc. You will need 4 x Washers if you are going to use 3D Printed arms. (You need 4 x Arms) Add as many support parts as you want (that will fit) At the end of the 200MM Rail put 1 x Rear Top piece. Take 2 x 50MM Rails and 1 x Support parts. Screw / Glue the support part to the end of the rails. Glue / Screw the 50MM piece to the end of the 200MM rail (Where the Top piece is) Attach the Connecting Bar to the to front (the 40MM piece) Attach the Top with connector peice to the the top between the 40MM and 200MM Rails. Use the connecting light plug for your truck etc. Connect the hitch to the hitch board using 3mm screws.
Truck_HitchConnector.stl
117 KB
Top_With_Connector_Light_Plugs.stl
24.7 KB
Connect_Light_Plugs.stl
27.2 KB
Support_Plate.stl
27.2 KB
Connecting_Plate.stl
684 Bytes
Back_Middle_Spacer.stl
684 Bytes
Connecting_Bar_To_Truck_V2.stl
215 KB
Hitch_Board.stl
684 Bytes