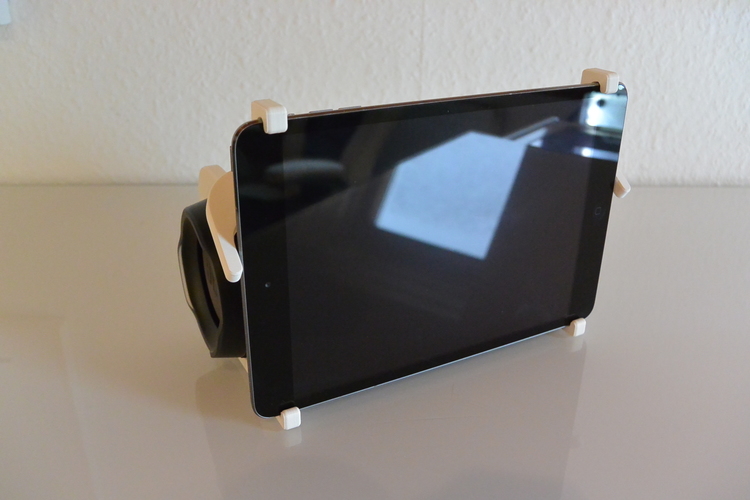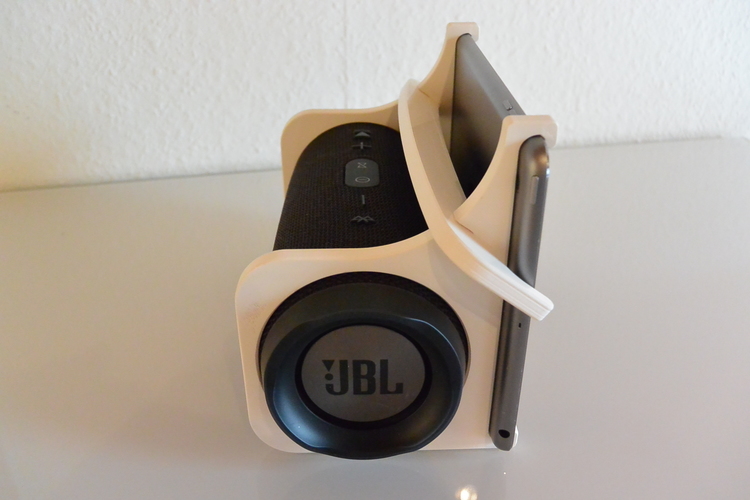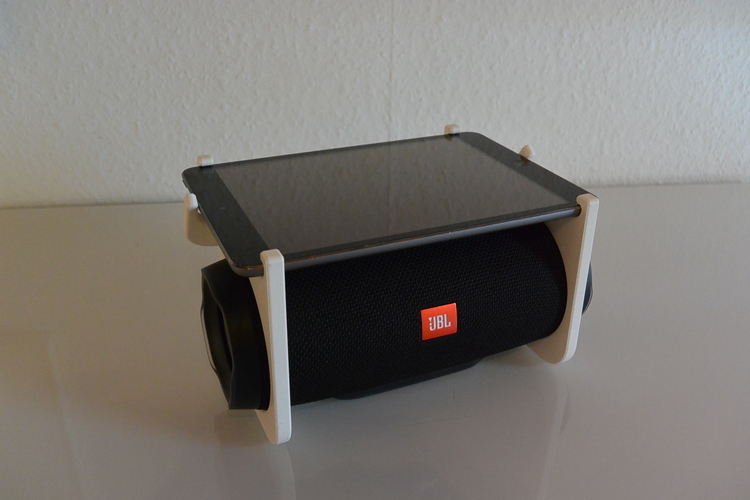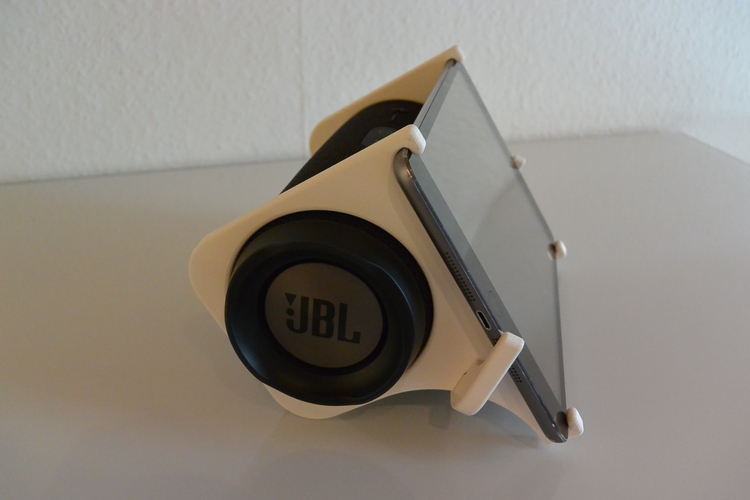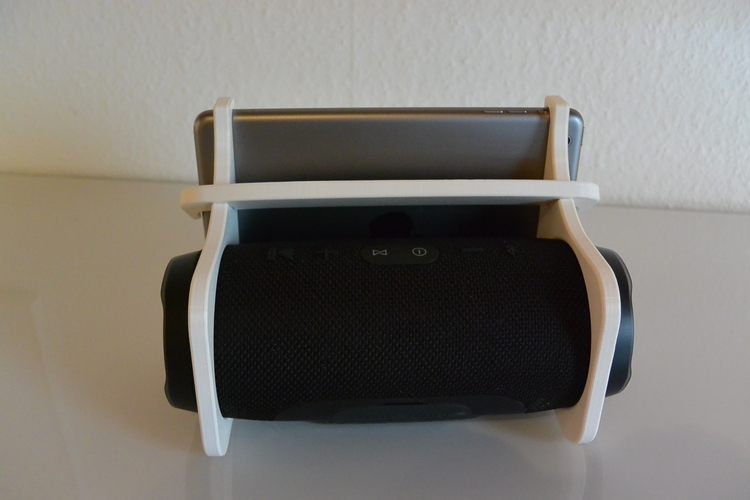 Deutsch:
Dies ist ein Halter für ein iPad Mini und die JBL Charge 3 Soundbox.
Der Halter wird einfach nur gesteckt.
Ebenfalls lädt sich das iPad in verschiedenen Positionen aufstellen, die Box ist dabei immer drehbar.
English:
This is a iPad Mini and JBL Charge 3 Stand.
The Stand is simply put together.
You can turn The iPad on different angle and the Soundbox is Completely rotatable.
Benötigte Teile/ parts that you need to print:
2x Halter
1x Steg
Other Parts:
iPad Mini 2
JBL Charge 3
** Amazon Affiliate Links
kein Support notwendig / No Support needed
Material PLA