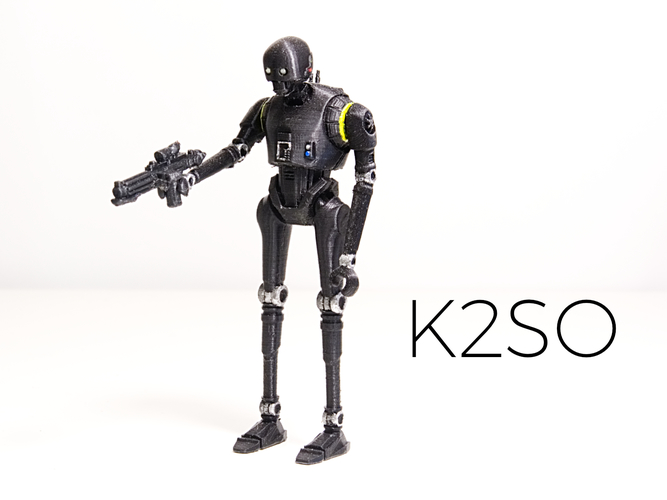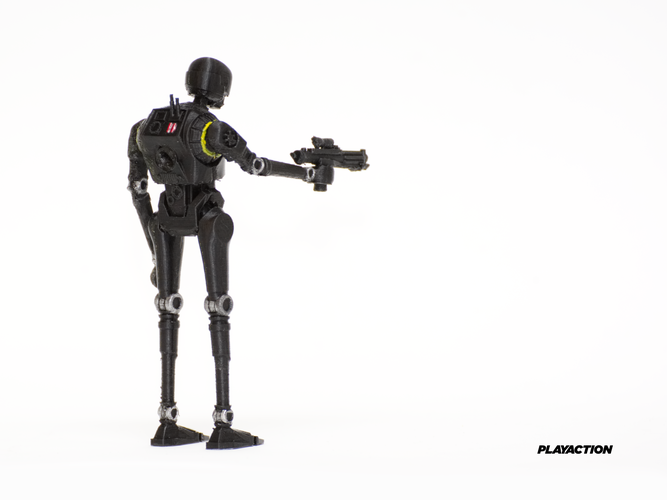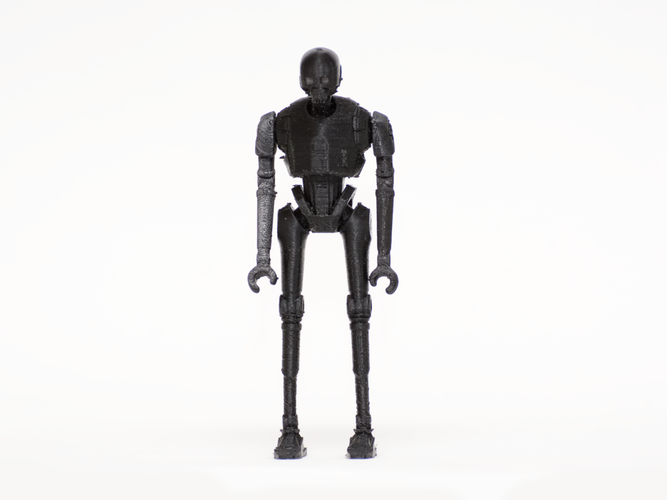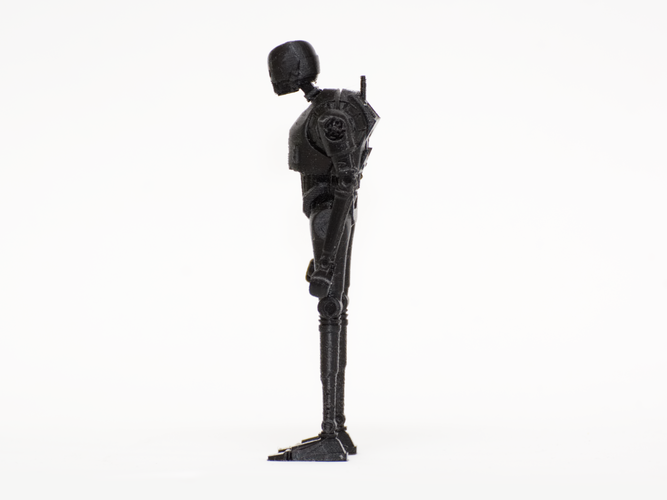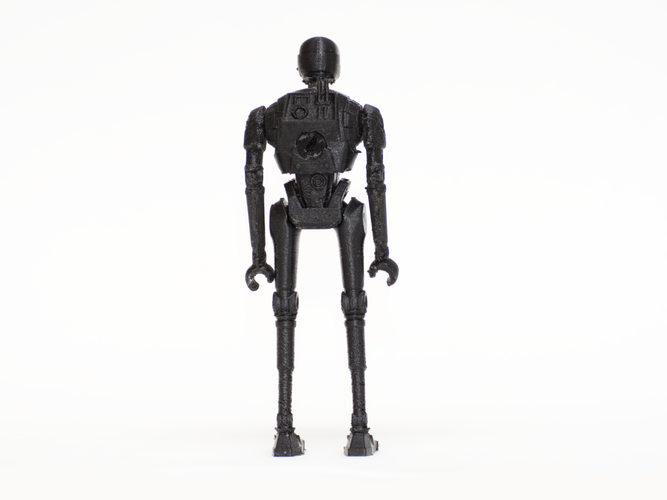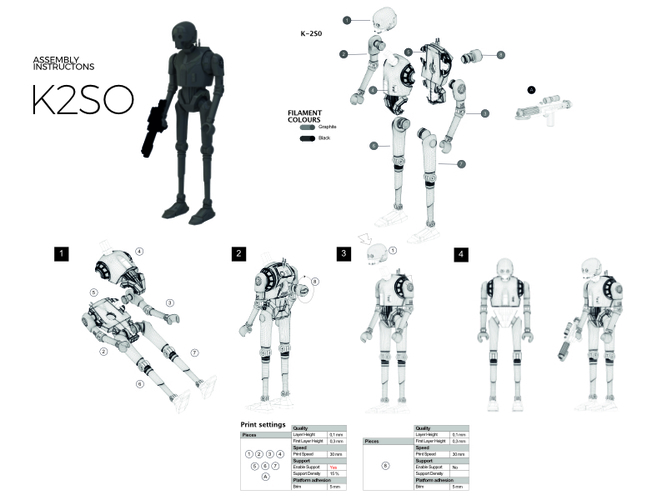 This is an improved version of K-2S0: corrected scale, more accurate and better detailed model of the droid from Rogue One. Thanks to the people that a has been kind enough to share with me their printings. 
Print this minifig in the provided orientation. Recomended print resolution: 0,1 mm layer. 
Clean the brim and support parts carefully.  Follow the printing tips and assembly instructions.
It's really easy!! You can group the different pieces or print them one by one.
Printing time (0,1 mm layer): 4h. aprox. 30 min . aprox.