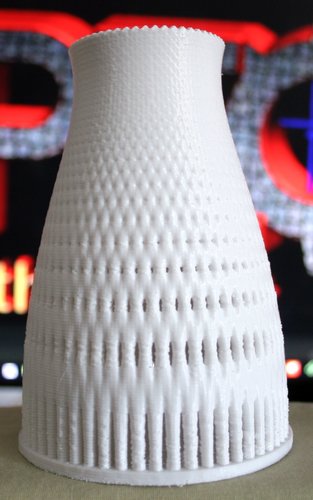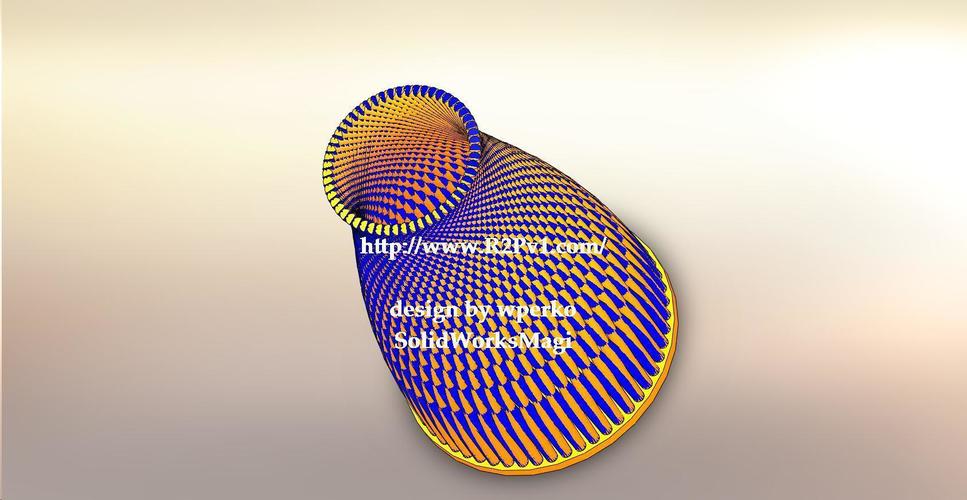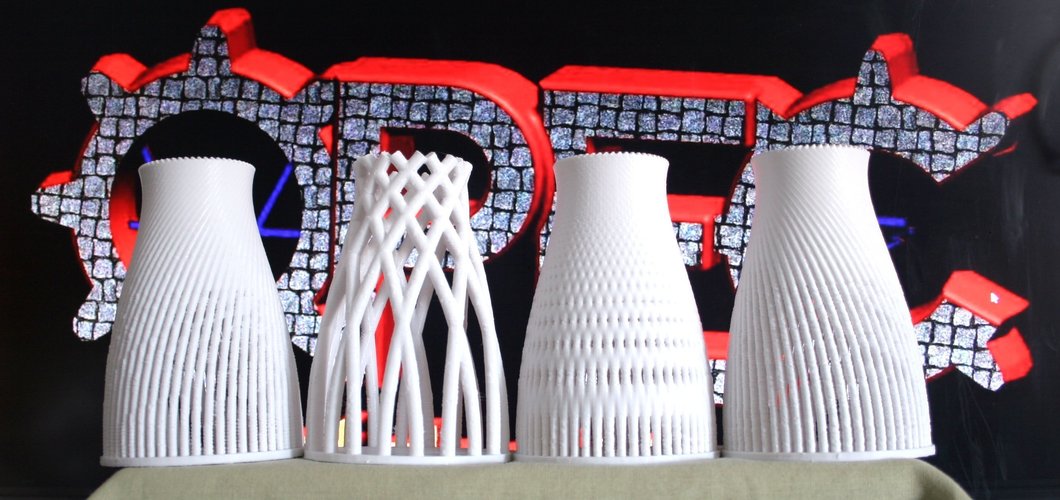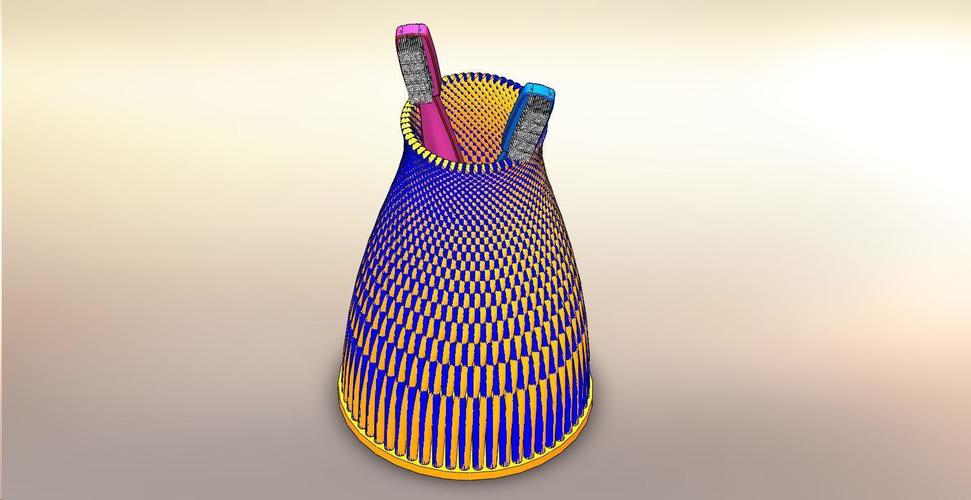 I needed a small paint brush holder ... something that is vented so that water dripping down after cleaning my brushes will dry rather than grow mold.  Since I design stuff myself I decided to give a small vase a try ... Helical Vase -01 and Helical Vase -02 double backing with a 2nd set of helical stripes ... maybe that's just a little OCD or is it simply just more artistic?
The 3D CAD design is 75mm base diameter and 100mm tall. 
Yes, even this design can be a FREE download once I am fully funded for my RoboGuts™ S.T.E.A.M. Education Program Kits;
IF each viewer donates just $5 I'll be funded almost overnight and then all my designs become FREE downloads!  
The fastest and cheapest way to get all my .STL files FREE is to donate $5 to help fund school materials ... once I have $3,500 I'll convert all these files to FREE downloads.   https://www.gofundme.com/roboguts-kits-lessons