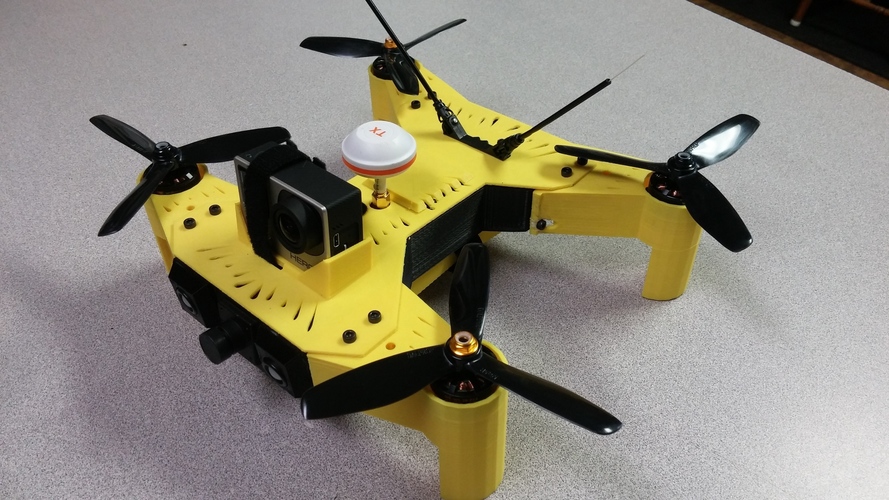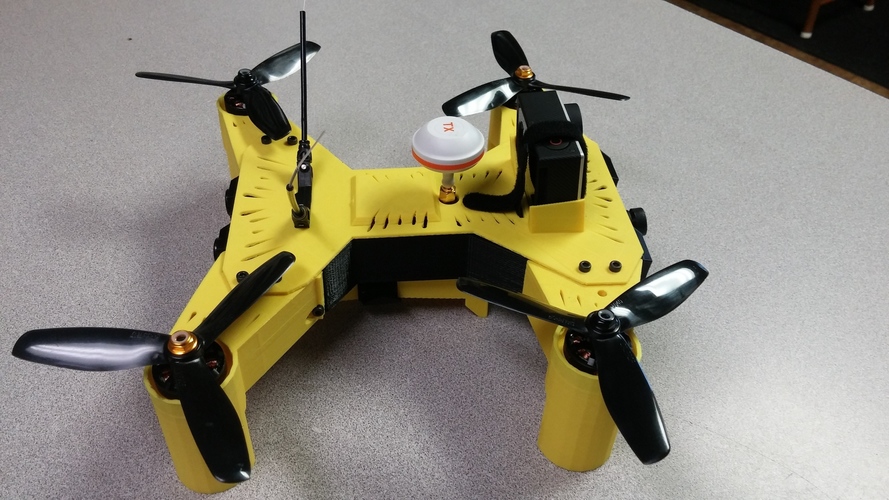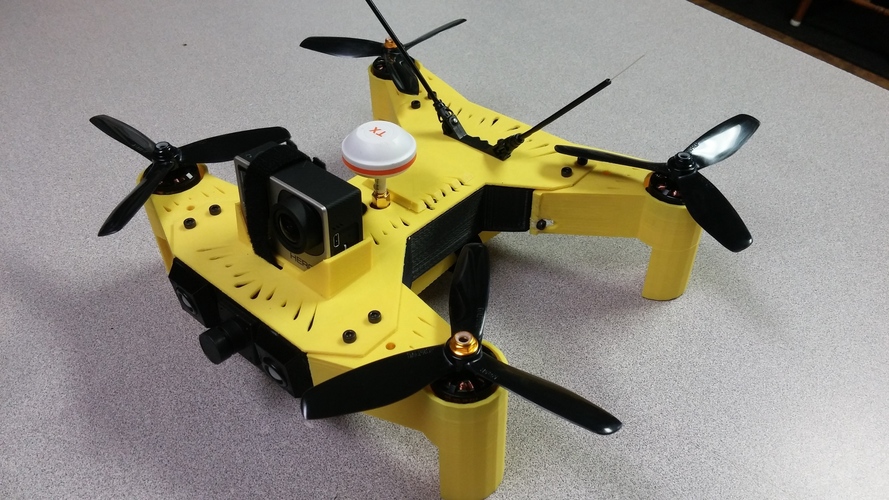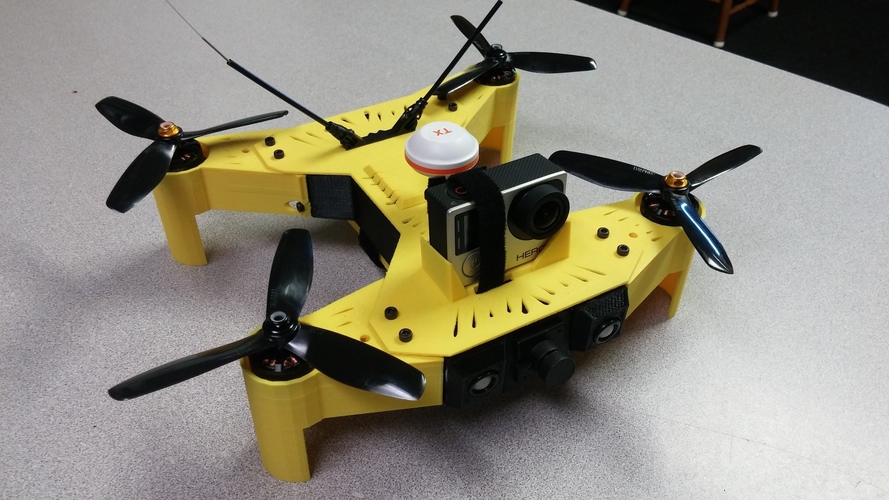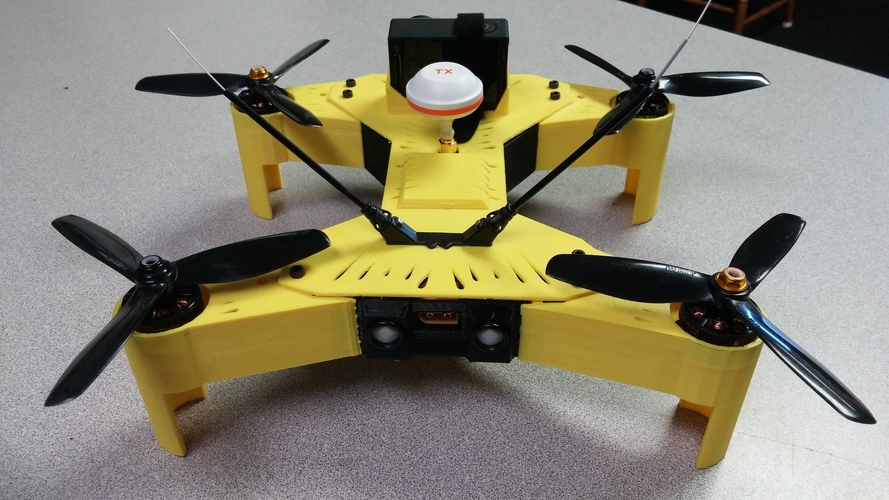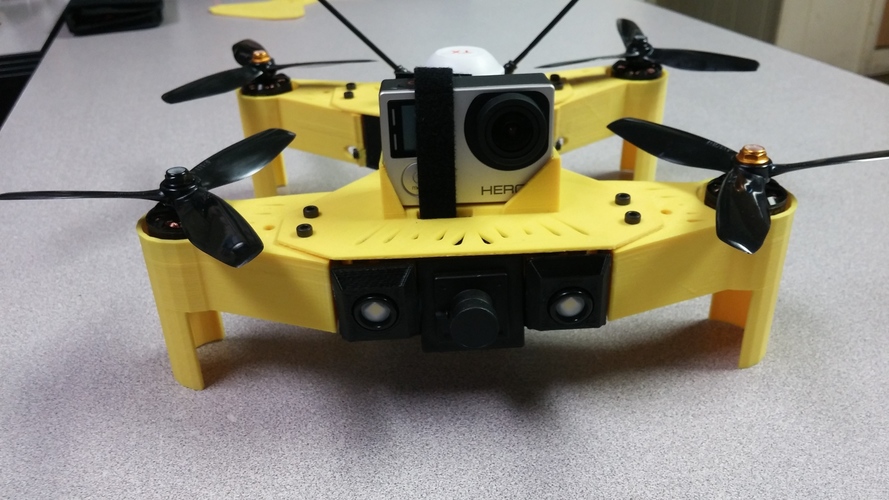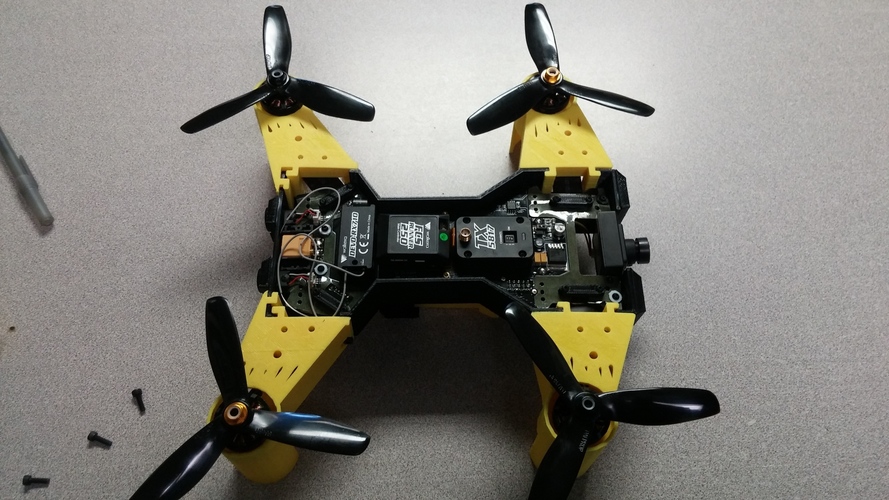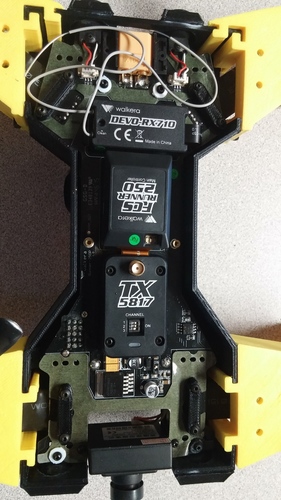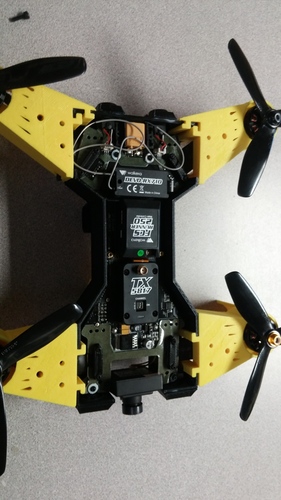 No Prints Yet

Be the first to upload a Print for this Design!
If you have an old broken and dusty Walkera Runner 250 sitting in a closet somewhere bring it back to life with style! This is a full frame for the Runner 250 using all the original components. There are two versions of the top plate, one that has a built in GoPro holder and one that does not. The battery compartment has a built in balance plug holder so your balance plug doesn't go flopping around while you are flying. It has a 5 point landing feet for more stable landings. I used various M3 screws, 6mm, 8mm, and 10mm with the corresponding nuts. It flies just like the original, see my short first test flight from the link below. It feels pretty solid also. Best part about this Runner is that you don't have to buy frame parts from Walkera when you break it! Enjoy!!! https://youtu.be/n94lnSjvqGw 
Steps for Instillation
Put the 4 nuts in the provided space for the battery box and glue in the nuts on the sides of the frame for the arms.
Screw the battery box to the frame.
Screw in the camera to the front.
Connect the ESC's to the power board using the long oval parts printed from the esc holder file. If you have the OSD unit connect this also.
Use the washers you printed from the ESC holder file to screw the rear lights to the power board. Connect the camera to the power board and carefully slide the power board into place in the frame. The lights cam make it a little bit of a challenge.
Use the washers you printed from the esc holder file to screw the lights to the power board and to screw down the power board to the frame.
Insert two nuts into each of the arms by just popping them in the provided space.
Attach one arm at a time by sliding it into place while popping the ESC plastic pins into place. Put one of the M3-8 or 10mm screws through the arm to screw into the nut you glued in place on the frame. Then use the original ESC screw to screw the ESC to the arm. Repeat this for all four arms.
Attach all four motors using M3-8mm screws.
Connect your VTX, flight controller, and receiver to the power board.
Put the antenna wires through the rectangle slot on the top plate. Use M3-8mm screws to secure the top plate.
Take off your old antenna tubes from the original Runner and cut off the bottom clippy parts. Then string your antennas through it and glue it onto the top of the top plate.
Glue the light covers onto the front and back of the frame.
Go fly and have fun!
v3_runner_250_top_plate.stl
385 KB
both_v3_runner_250_front_wing.stl
277 KB
both_v35_runner_250_rear_wing.stl
313 KB
gopro_mt_v3_runner_250_top_plate.stl
396 KB
runner_250_esc_holder.stl
213 KB
v3_runner_250_battery_box.stl
73.4 KB
v3_runner_250_frame.stl
305 KB