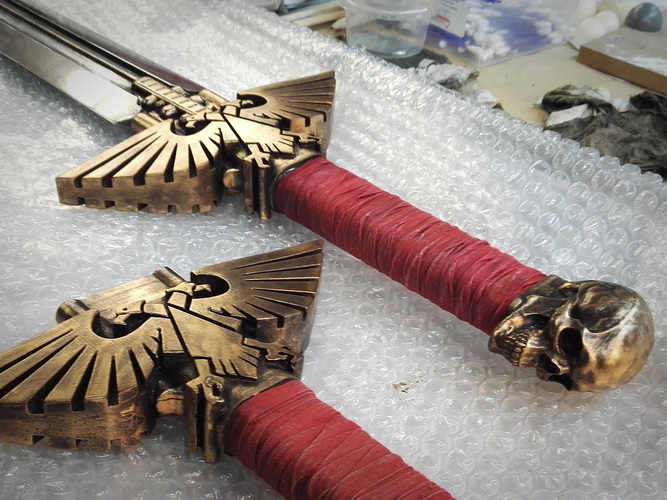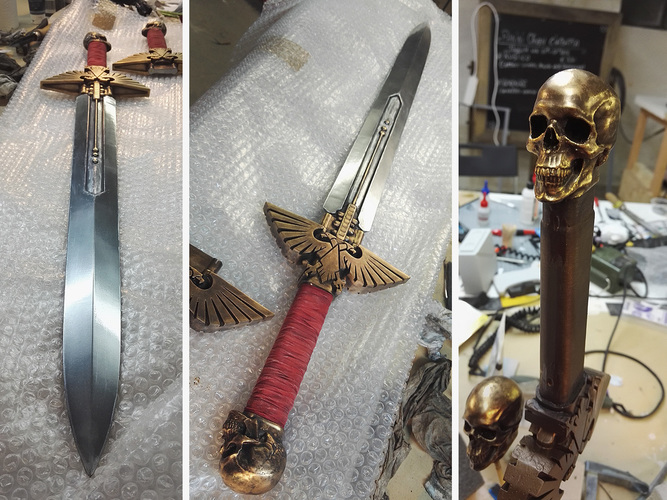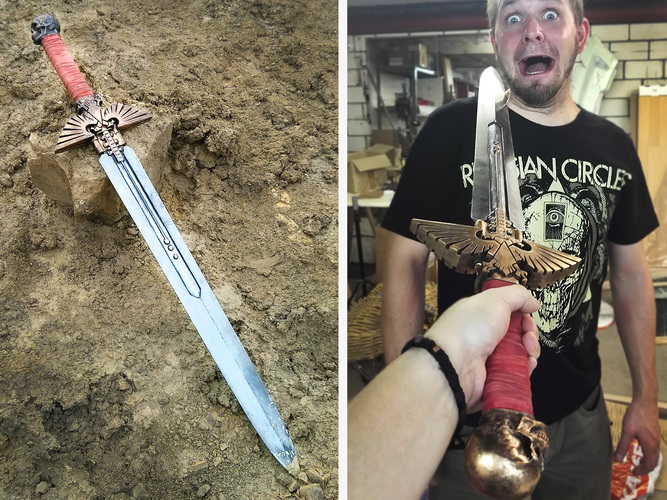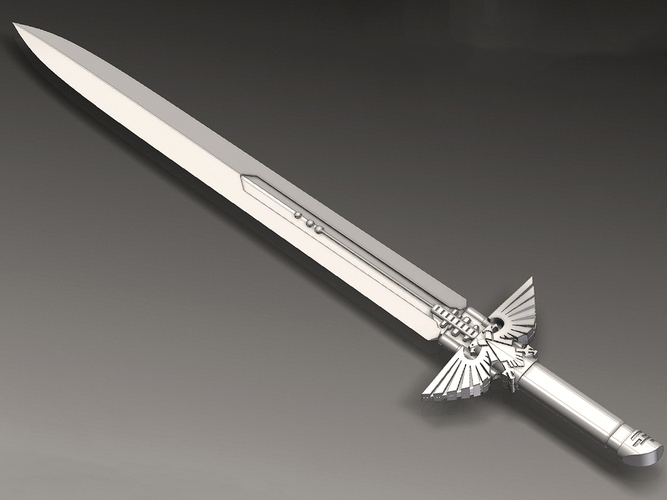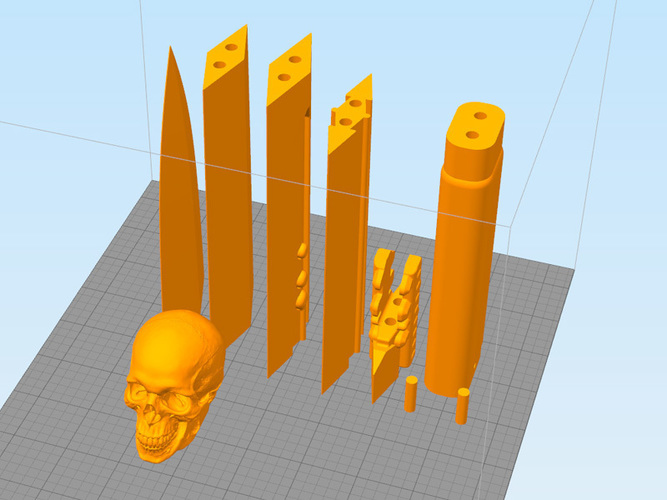 This 1:1 Inquisitor sword from the WH40K universe is 90cm (35 inches) long and prints easily without any support. It's split up in 10 parts that will print on pretty much every desktop printer without any issues.
All you will need for assembly are two rods and some glue (see BOM).
There are two options for the pommel, a skull (see photos) and something more sublte ("pommel_B.stl").
Print settings (PLA/ABS/PETG):
0.1 - 0.2mm layers
3-4 perimeters (0.4mm nozzle)
30-50% infill
no supports
print everything vertically (except for the guards); depending on your printer you might want to use brims for tall parts.
I printed mine at 0.15mm layer height, 4 perimeters and 35% infill.
Bill of Materials (BOM):
2 rods, 780mm long, with an outer diameter of 5mm. I recommend M5 stainless steel threaded rods because they can flex and are cheap. Other metal rods or carbon rods will work as well.
Some glue that's suitable for your material of choice (5-minute epoxy or superglue for PLA/PETG; Acetone for ABS)
Cloth or leather straps to your liking for the handle 
optional:  
spray filler (preferably 2k polyester spray filler) and body filler (Bondo)
sand paper
spray primer
paint of choice
Assembly: 
Start at one end, glueing the threaded rods into the end piece (either "blade_1.stl" or the pommel), preferably with 5-minute epoxy. Add more glue to touching surfaces and the rods and just slide one piece after another over the rods. Done!