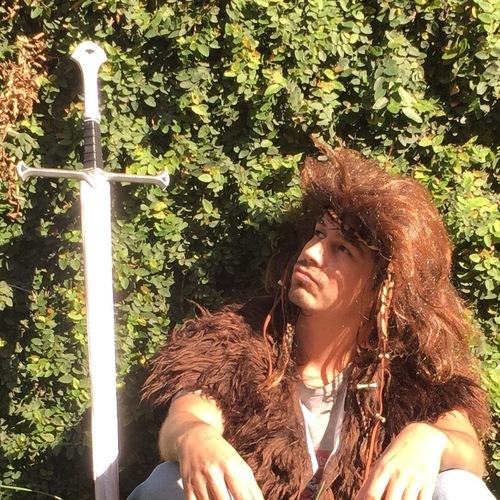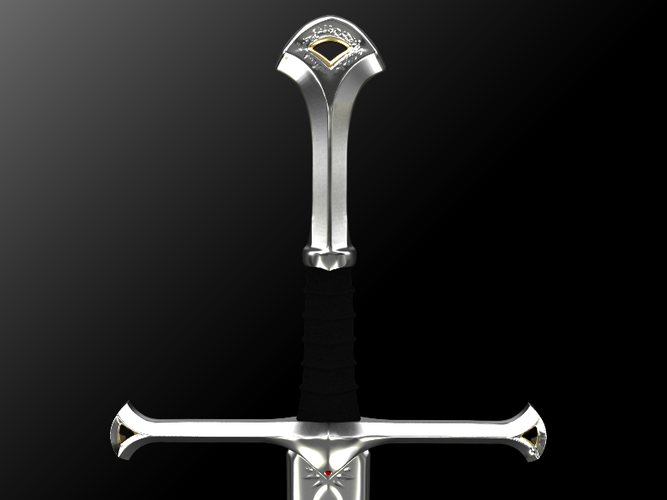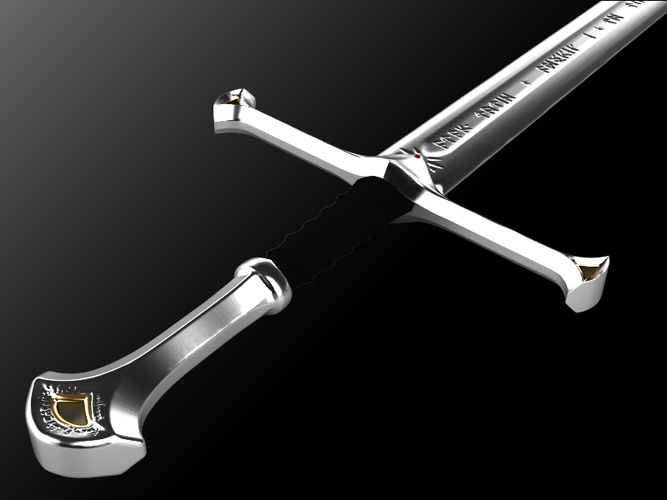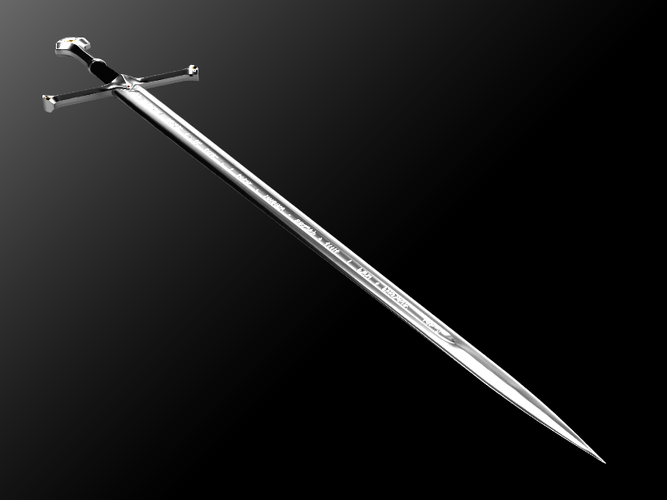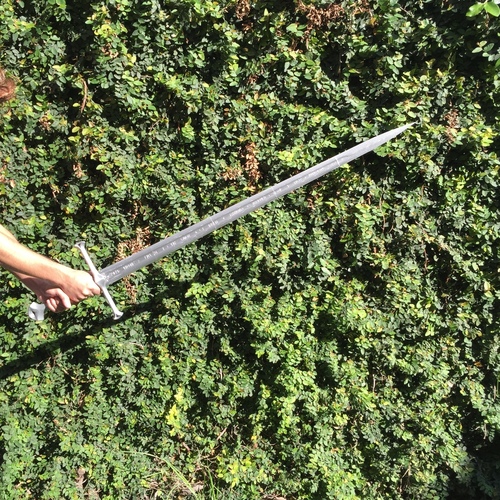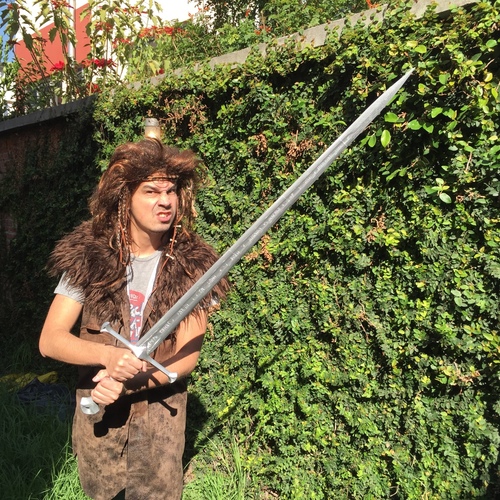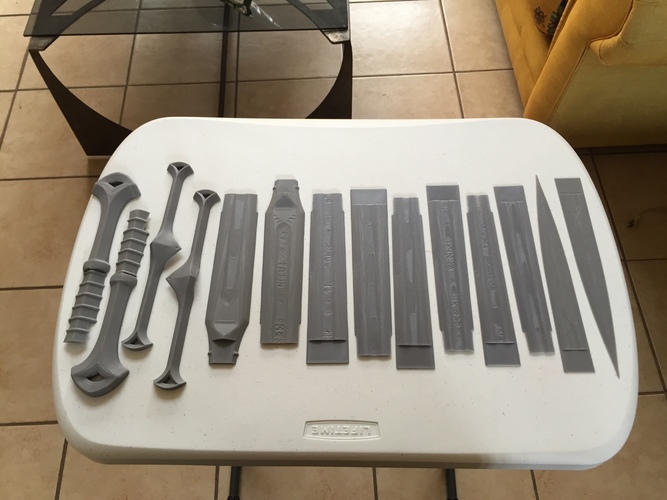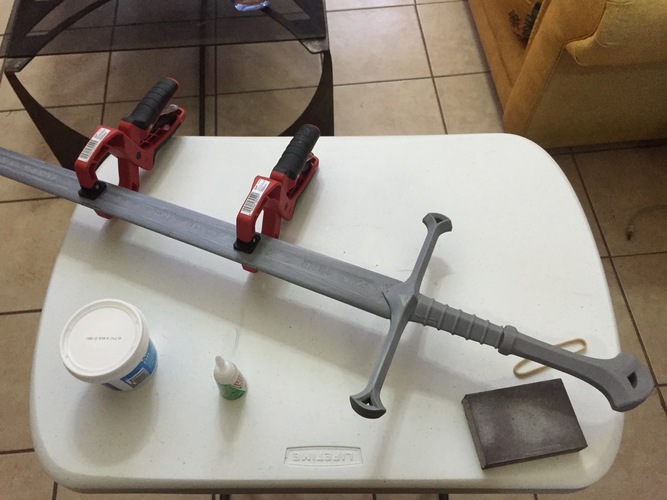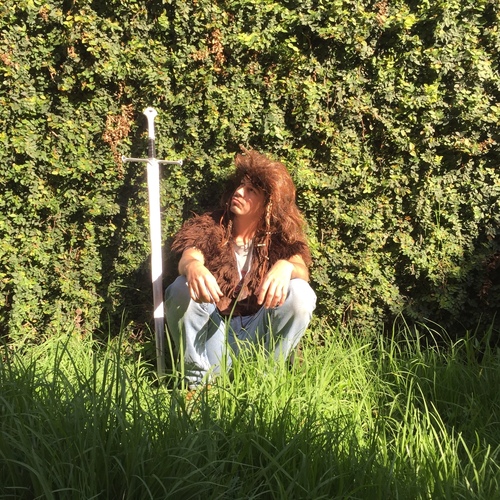 *Update 12/4/2018 : Re-encoded, re-packaged and re-uploaded the whole thing
If you like my models, please consider donating on my Patreon page, I want to keep on doing awesome stuff: https://patreon.com/preview/7d9ad1e644114659ae72f7cfe2744ad4
Tip me here: www.paypal.me/3DNG 
Want to print and sell these? For a small licensing fee you can do that while helping us design and make more cool stuff: https://www.patreon.com/3DNG
Just as the elves prophesied:
"From your resins a new model shall be woken,
A light from the shadows shall print;
Re-fabricated shall be blade that was broken,
3D Printing soon shall be king"
Slay orc, dragon and warg with your very own 3D printed copy of High King Aragorn's sword: Andúril, the flame of the west, reforged from the shards of Narsil. Originally forged in Nogrod by Telchar, no other sword in this site or others has such a noble lineage dating from the first age of men. Look at the pics! Btw im 1.80 (5.9 ft) so you can have an idea of the real size of this sword.
1.2 m (47 inches in length) 14 pieces to print.
Slabbed design (new technique) 100% 3D printable construction, no extra parts needed, only a bit of super glue ;)
2 swords for 1: Sword with inscriptions (Andúril) print the L+R parts, Clean sword (Narsil) print L parts twice.
Pieces are sliced in 220 mm (8 inches) chunks to maximize 3D printable build volume compatibility.
Since I read the book and watched the movie I have always wanted his sword, so another dream come true thanks to 3D design and 3D printing, I hope you all enjoy it! 
My goal for this project was to see how thin and long I could make this sword without extra pieces, screws or inserts using only the mechanical capabilites of the material, which was PLA, and the process, which was FDM. 
Best Regards 
Sergio R. (3DNG)
-------------------------------------------
Destruyan orcos, dragones y huargos con su propia copia en impresión 3D de la espada del Gran Rey Aragorn: Adúril, la flama del oeste, forjada de nuevo con los pedazos de Narsil.  Creada originalmente en Norgrod por Telchar, ninguna otra espada en este sitio ni en otros tiene un linaje más noble, que data desde la primera era de los hombres. 
Mide 1.2m de largo, con 14 piezas para imprimir. 
Diseño ensamblable y construcción 100% imprimible, no se necesitan partes extra, sólo un poco de súper pegamento ;)
Son dos espadas en una: para la espada con inscripciones (Adrúril) impriman las partes L y R. Para la espada sin inscripciones (Narsil) impriman dos veces las partes L.
Las piezas están cortadas en pedazos de 220mm para ser compatibles con la mayoría de las impresoras 3D.
He querido tener esta espada desde que leí el libro y vi la película. Ahora ya la tengo,  otro sueño vuelto realidad gracias al diseño e impresión 3D. ¡Espero que les guste! 
Mi meta para este diseño es ver qué tan delgado y qué tan largo se podía hacer para seguir fielmente el diseño del prop original y qué tanto podía empujar los límites del material, porque en muchos diseños de piezas parecidas en este y otros sitios se tienen que hacer con dimensiones diferentes, adaptaciones e insertos para lograr la pieza que se quiere replicar. Evitaremos esto únicamente aprovechando las capacidades mecánicas del material, PLA y el proceso, FDM sin piezas extra.
Saludos, 
Sergio R. (3DNG)
Anduril_Decimated.OBJ
12.5 MB