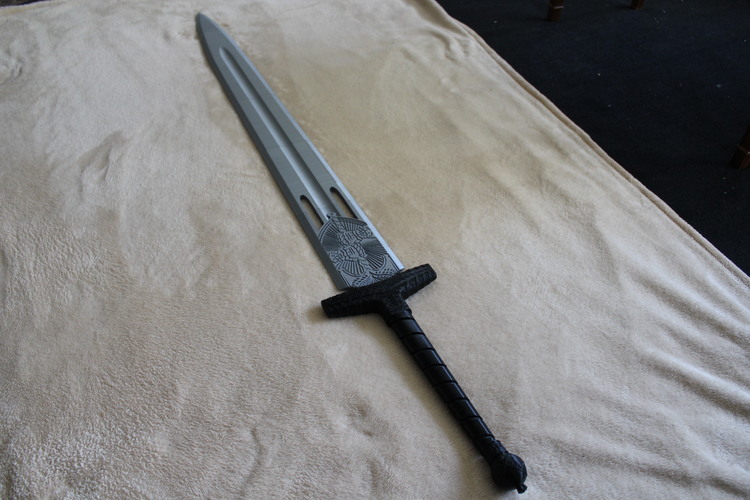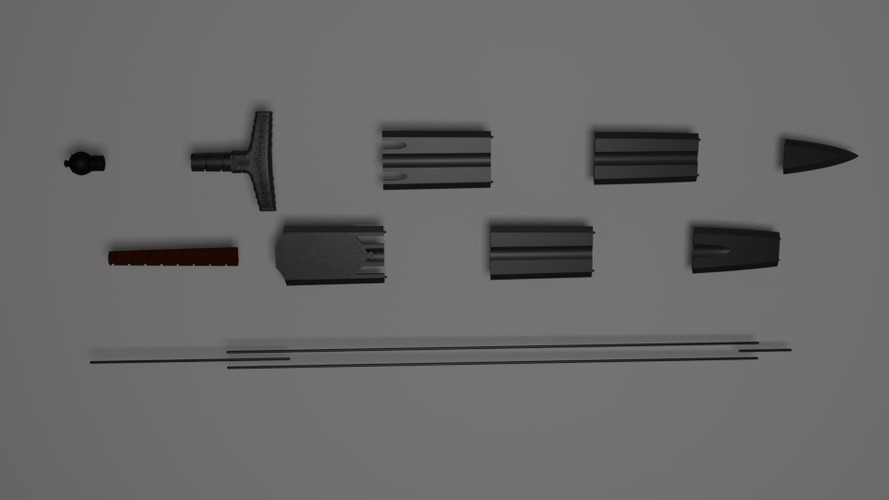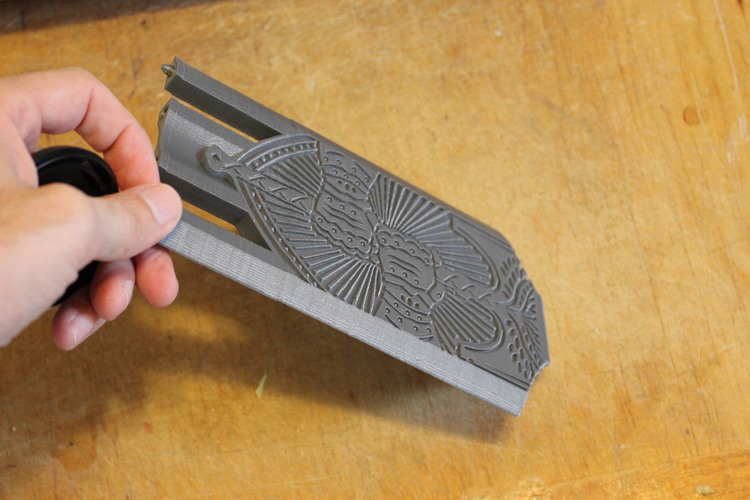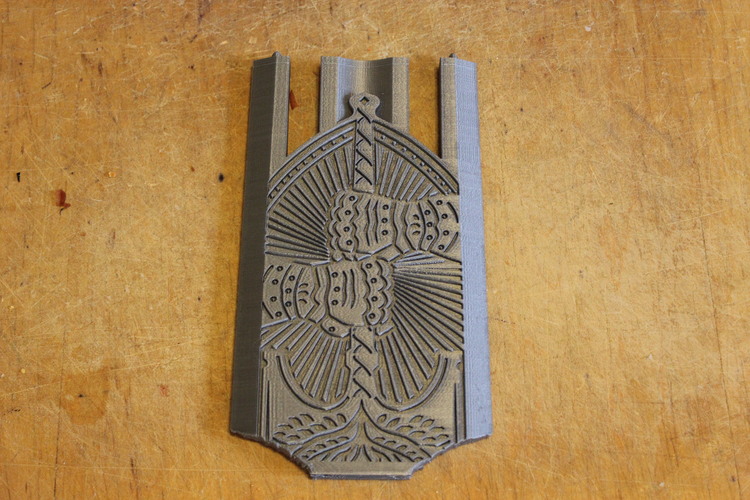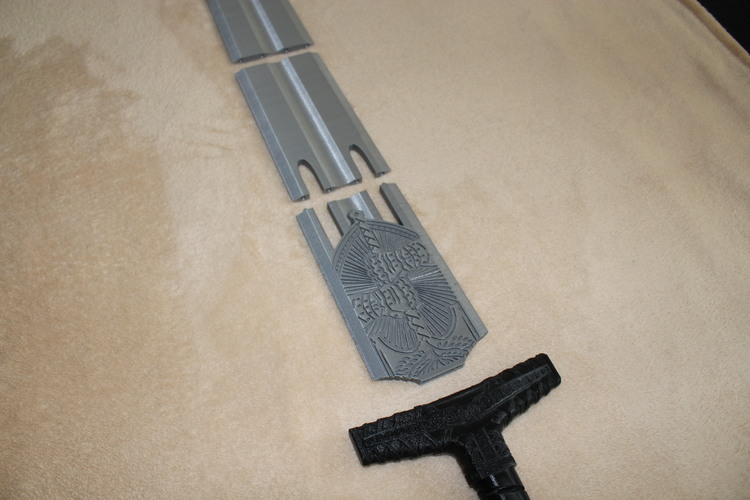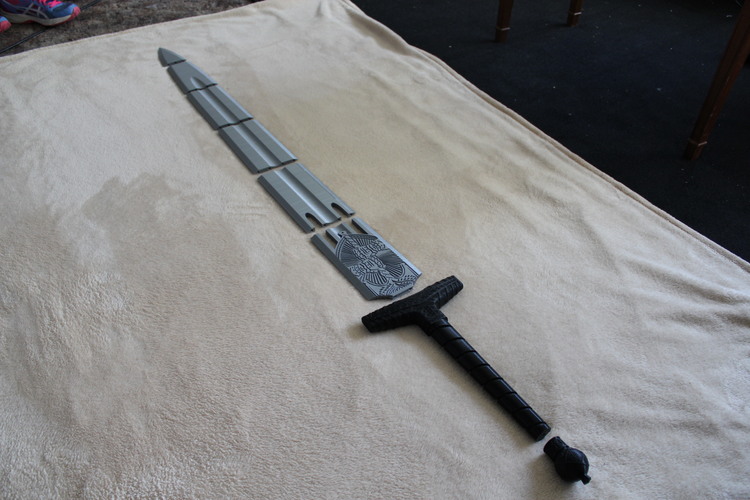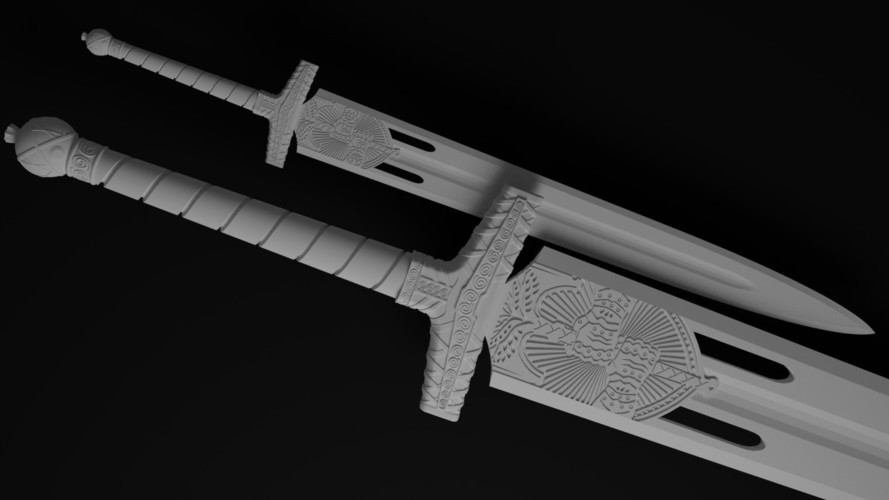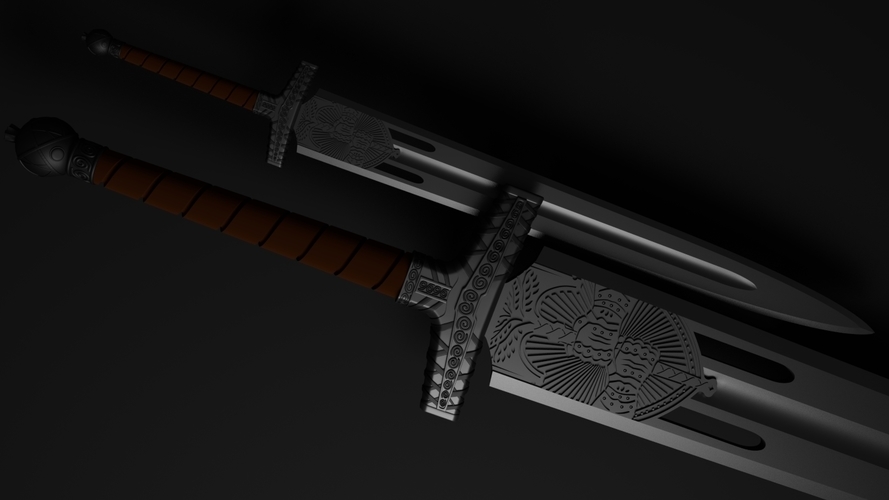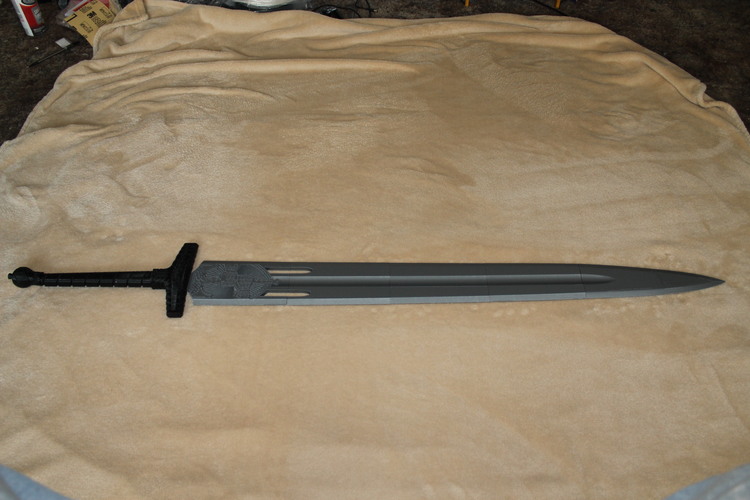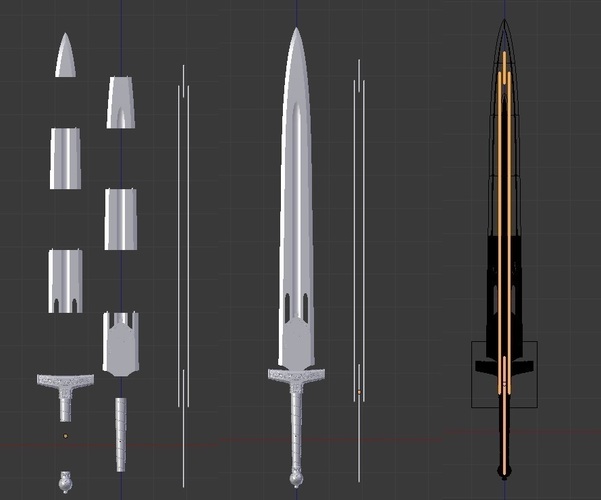 Here is the Young Wolf's Howl, the 3rd year exotic sword from Bungie's hit game Destiny. The sword itself is 1:1 scale, measuring over four and a half feet long, and includes both channels for reinforcement rods and a slot-and-tab alignment system with the blade.
The Details:
9 pieces total
Cut to print for a 200mmx150mmx200m height bed
Assembled height: 140cm/ 55 inches
Estimated total print time and filament usage: 
3mm layer height, 10% infill, supports on: 425 grams filament, 23 1/2 hours
(These numbers will vary greatly if you decide to print with higher resolution/more infill, etc.... I printed the lower detailed areas of my sword at .2mm/20% infill, and the upper at .3mm/10%, and my prints took about 40 hours)
Here are the measurements for the reinforcement rods in the blade and handle. You can use wood dowels, metal rod or plastic pipes, whatever will fit the channels. I use metal rods from the hardware store.
Rods should be approximately 4.8mm (3/8 inch) in diameter: TWO x 970mm (38 1/4 inches) ONE x 350mm (13 3/4 inches) ONE x 98mm (3 7/8 inches)
I use 2-part epoxy (usually 5 minute because I have no patience) to glue everything together. Assembly is very easy, but I recommend test-fitting everything once before gluing.
Thanks for checkin' this out.
RackMultipart20161117-3270-u6a21q.zip/1109 wolfs howl blade c.stl
751 KB
RackMultipart20161117-3270-u6a21q.zip/1109 wolfs howl blade a.stl
56.7 MB
RackMultipart20161117-3270-u6a21q.zip/1109 wolfs howl blade b.stl
1.52 MB
RackMultipart20161117-3270-u6a21q.zip/1109 wolfs howl blade d.stl
673 KB
RackMultipart20161117-3270-u6a21q.zip/1109 wolfs howl blade e.stl
1.22 MB
RackMultipart20161117-3270-u6a21q.zip/1109 wolfs howl blade f.stl
1.01 MB
RackMultipart20161117-3270-u6a21q.zip/1109 wolfs howl crossguard.stl
22.9 MB
RackMultipart20161117-3270-u6a21q.zip/1109 wolfs howl grip.stl
2.27 MB
RackMultipart20161117-3270-u6a21q.zip/1109 wolfs howl pommel.stl
15.4 MB
RackMultipart20161117-3270-u6a21q.zip/howl cut and rod guide.jpg
75 KB
RackMultipart20161117-3270-u6a21q.zip/wolf howl cut and rods.jpg
25.2 KB