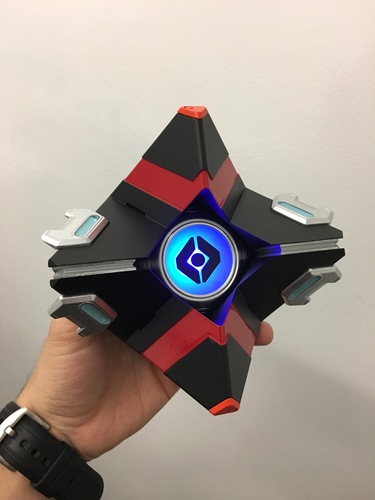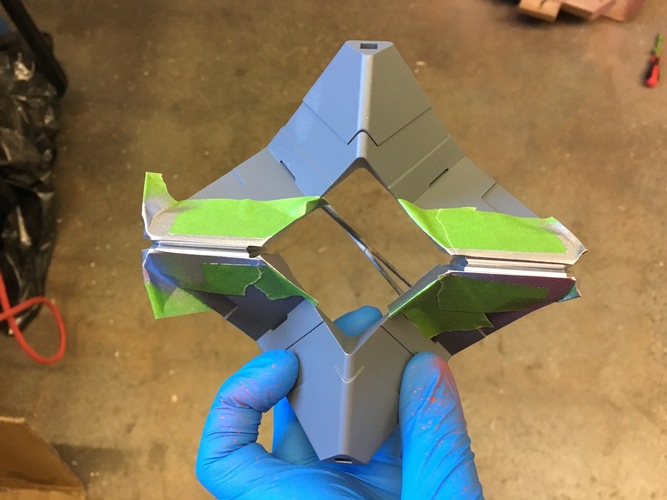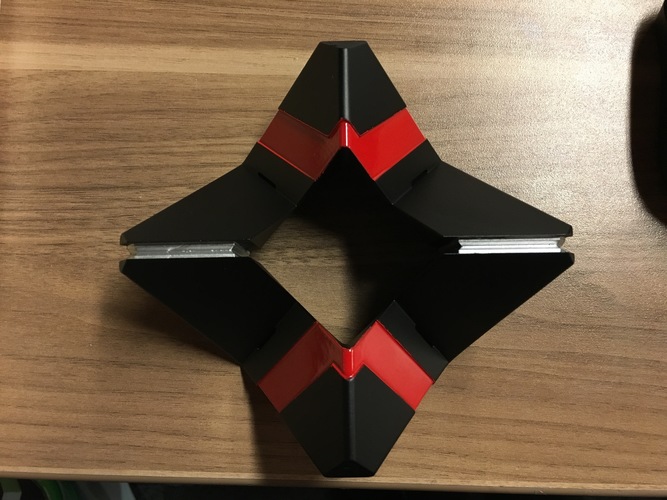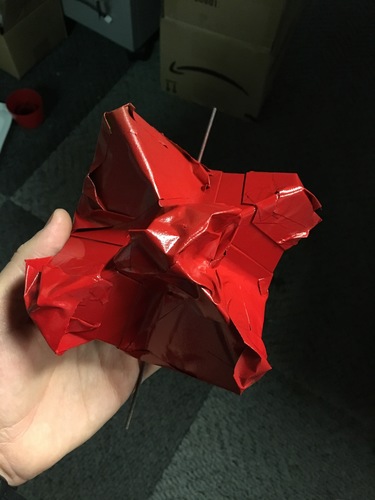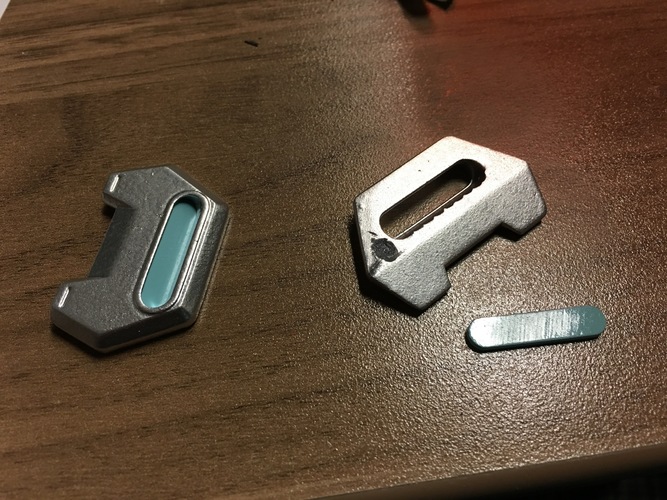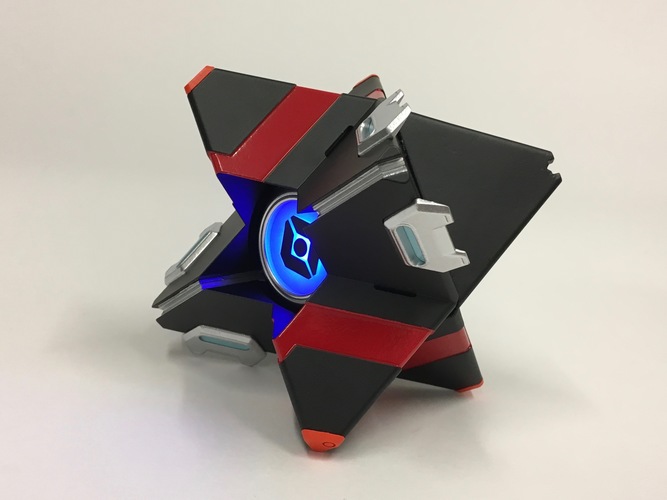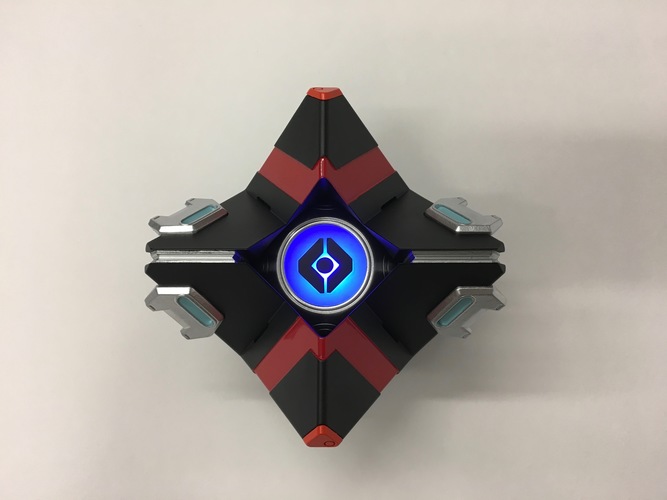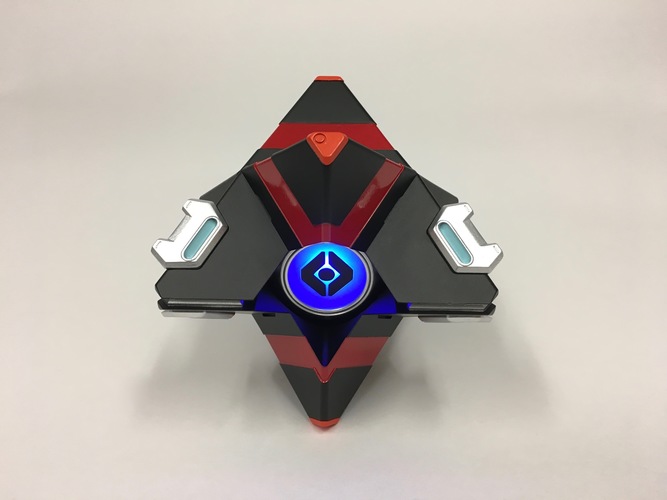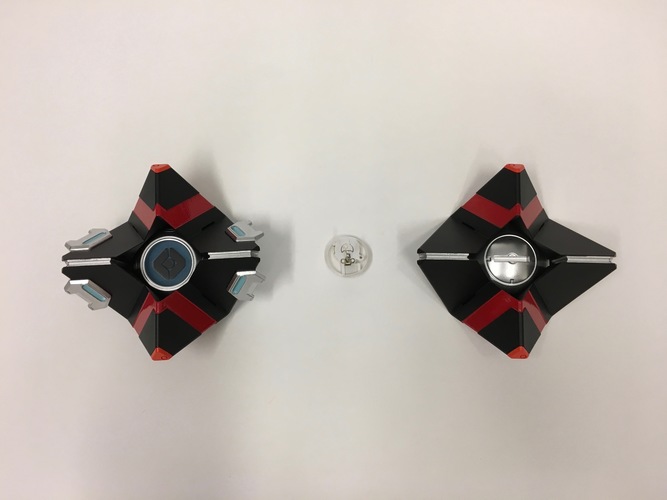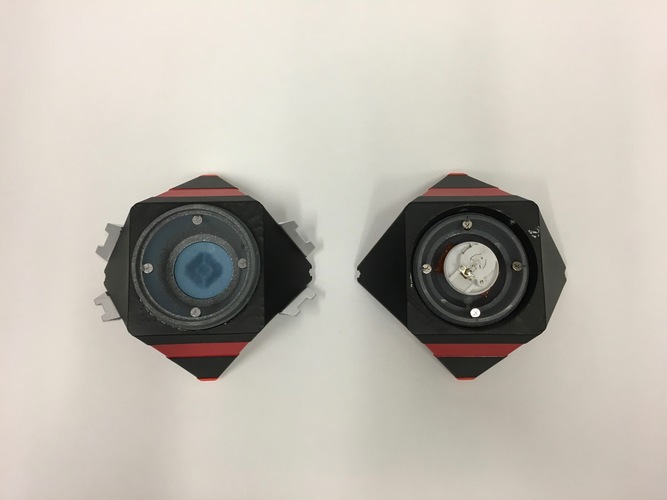 Print and paint this Ghost to remember that time you and a few friends destroyed a machine god in his own home with all his friends watching. Leave it on your desk at work to act as your own private LFG hub.
I used the battery/switch assembly from an electric tea light to make the eye glow. 6mm diameter magnets were used to allow the shells to be separated to turn on/off the light or rotate the shells.
All parts were printed on a Form 2 at 50μm in Gray resin except 'Eye', which was printed in Clear with a few drops of Castable for blue color and glow-in-the-dark powder. 
If you're using a resin-based printer, note the locations of ventilation holes!
Photo gallery includes a handful of glamour shots as well as masking recommendations for spray painting.
Shell w Flecks Hollow.stl
8.02 MB
Shell wo flecks Hollow.stl
7.94 MB