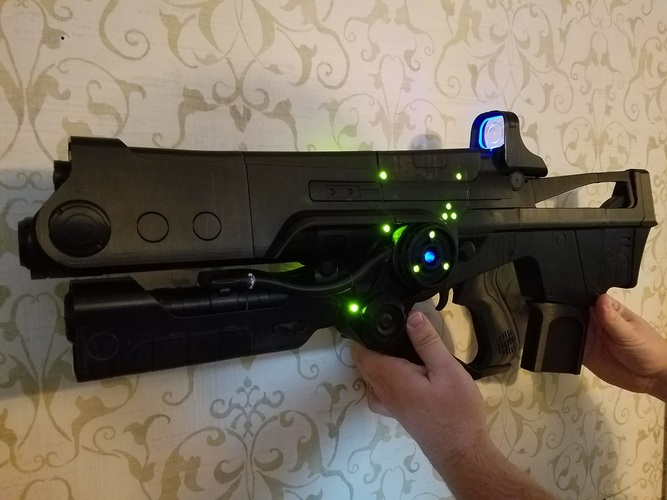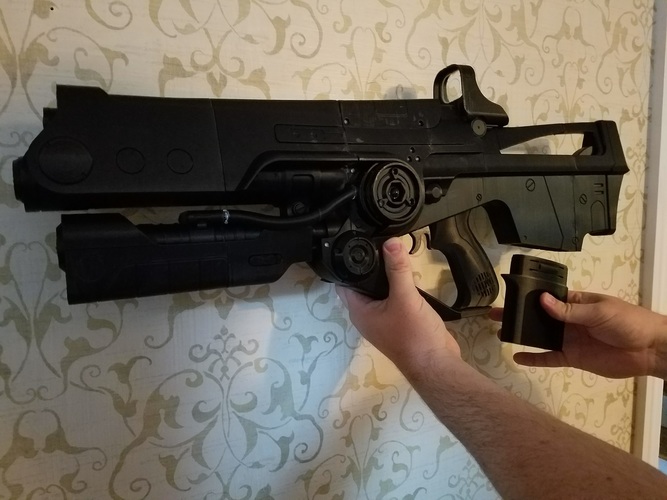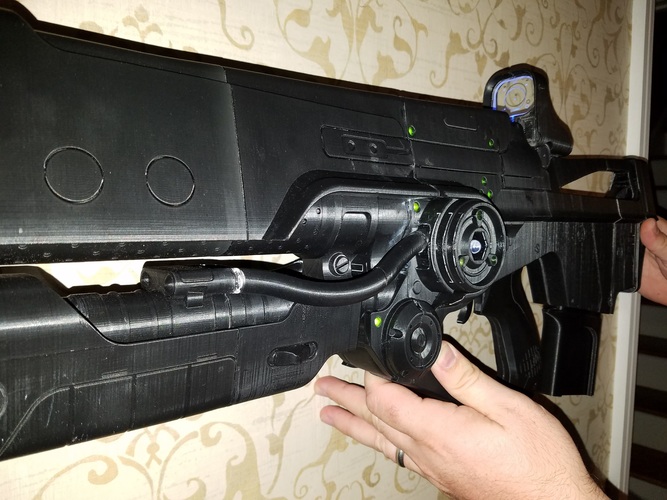 No Prints Yet

Be the first to upload a Print for this Design!
Hard Light exotic rifle from Destiny. Full detail with a removable ammo clip, and fully functional trigger 100% printed. Placements for LEDs, acrylic Holo Sight, small speaker, and a limit switch for the trigger are designed into the models.
Parts were design to print in ABS and fit a Flash Forge Creator Pro and are at 90% true scale.
Hope to have photos of the finished and painted prop soon.
reactor section 2.STL
65.4 MB
Thumb Switch filler.STL
3.32 MB
Adapter section 3-reactor.STL
288 KB
Front Grip 2 90 LEFT.STL
6.14 MB
Tail Stock B 2.STL
21.3 MB
Front Grip 2 90 RIGHT.STL
6.14 MB
Alignment Pins 10mm.STL
70.4 KB
Front Grip 1 90.STL
34.9 MB
5mm dowel pin.STL
28.2 KB