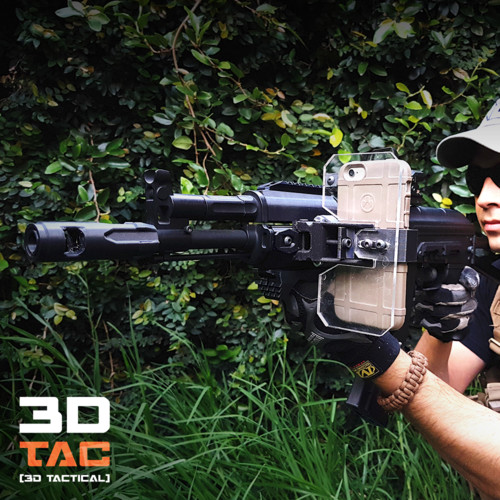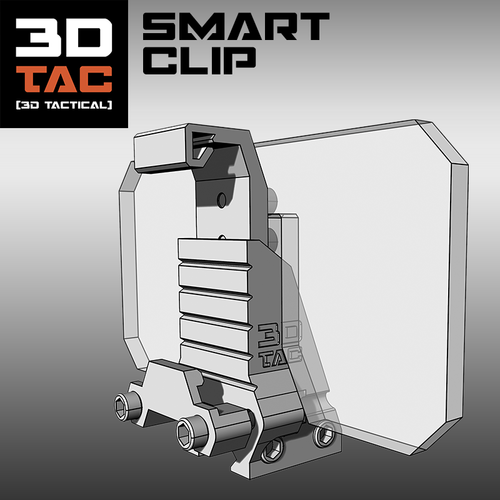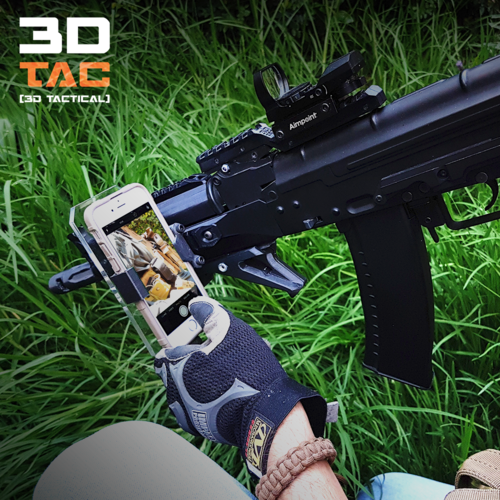 (UPDATE 31/7/2018 ) NEW & Updated  Design, better retention, easier and faster to print!!!
The 3D printed smartphone mount was concieved as a cost saving alternative for mounting your smartphone onto your Airsoft / Panitball marker.  It hast adjustable parts by means of screws and thus allow for a variety of models and brands pf phones to be used. It consist of 3 main parts: The main body, the top clamp and the lower prong base.
For a better experience download this app: Intelliscope iOS / Intelliscope Android on your corresponding device. With this app you can adjust the aimoing reticle, make cool videos and take photos.
Check mounting video HERE. 
For this product you will need:  two, 3/16 x 1 1/4 inch flat or cap screws with nuts, three 3/16 x 1 1/2 flat or cap screws with nuts.
Print settings:
ABS 
Scale part up .3% = 100.3 (ABS only)
Temperature: ABS 230°C 
Layer .2 to .3 mm
Perimeters: 3
Infill: 50% (at least)
Supports: Yes
Cooling Fan:OFF
Raft: No (unless needed by your particular printer)
DO NOT USE WITH REAL STEEL FIREARMS. This is an accessory designed entirely for Airsoft and Paintball shooting. I take no responsibility for any harm taken or done should this design be miss-used on other activities outside its designed purposes. We do not take responsibility should you damage or destroy your smartphone / mobile device.
3DTAC_Smartphone_Base.stl
310 KB
3DTAC_Smartphone_Clamp.stl
297 KB
3dtac_smartphone_Clip.stl
1.64 MB