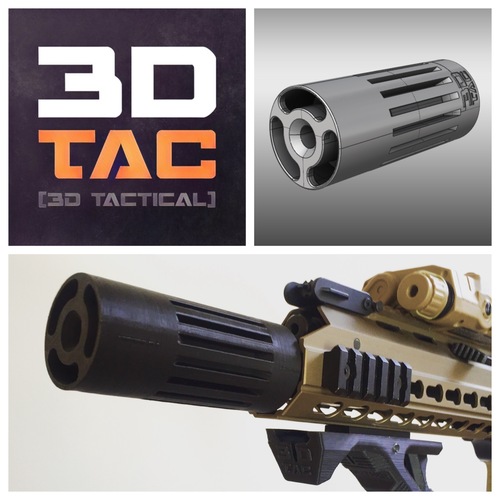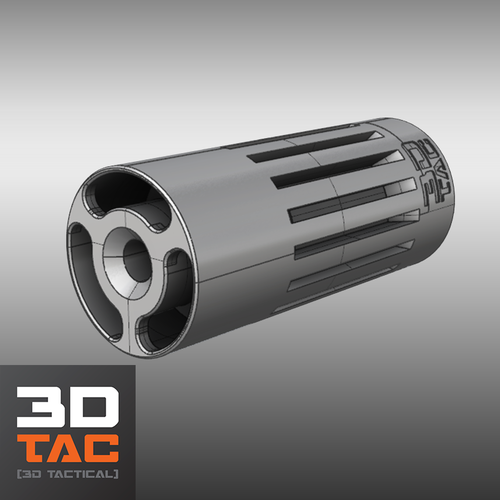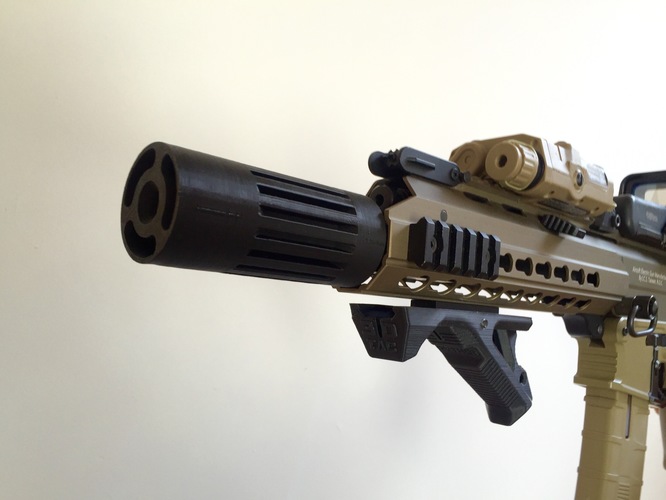 Would you like to print and sell this parts in your country?
How about having access to several 3DTAC files at once?
Need expert advice on how to print them?
Click here: Check our Pateron and find out more!
Airsoft Sound Enhancer for AEGs, GBBs, GBPs and any airgun with 14 mm CCW threads.
This sound enhancer will make your Airsoft marker sound louder looking extremely cool while doing so. The threads are pre-modeled on the piece so all you have to do it is print it and screw it on the business end of you favorite Airsoft marker! (provided your machine is properly calibrated)
Check for yourself, click here for a video demo!
Recommended Settings:
ABS: May need to account for plastic shrinkage 100.3% scale +,-.1
Supports: Yes
Infill: 15% (at least)
Layer height: .25
Contours: 3
No supports needed
Print file as pre-positioned on the .stl for maximum strength and ease of printing, no supports required!
DO NOT USE WITH REAL STEEL FIREARMS. This is an accessory designed entirely for Airsoft and sport air shooting. I take no responsibility for any harm taken or done should this design be miss-used on other activities outside its designed purposes.
3DTAC_Soundblaster_Cap.stl
1.84 MB
3DTAC_Soundblaster_M.stl
3.9 MB
3DTAC_Soundblaster_S.stl
3.67 MB
3DTAC_Soundblaster_XL.stl
4.26 MB