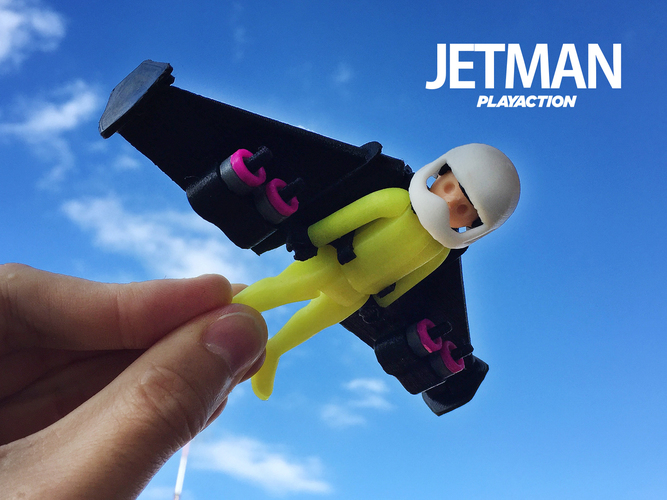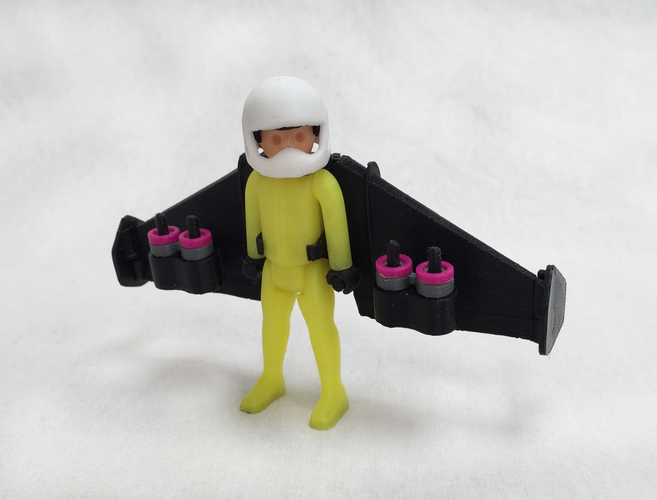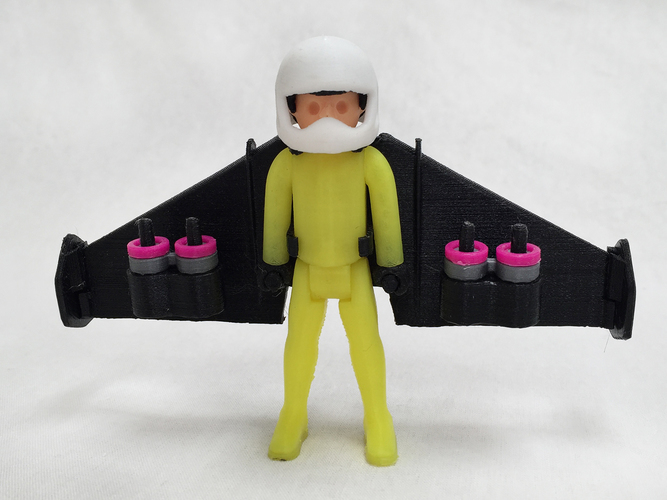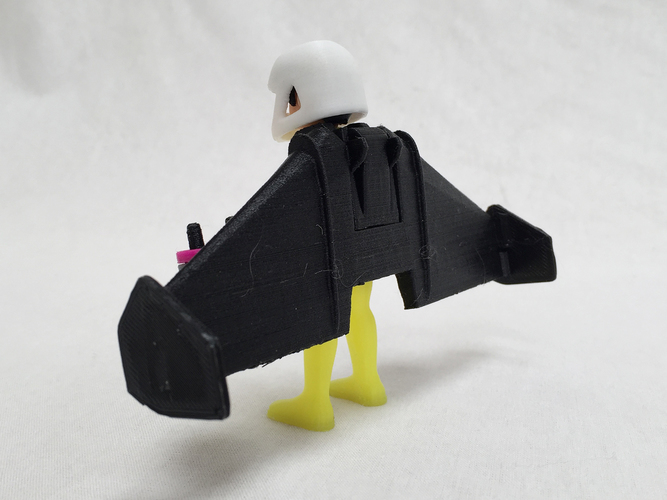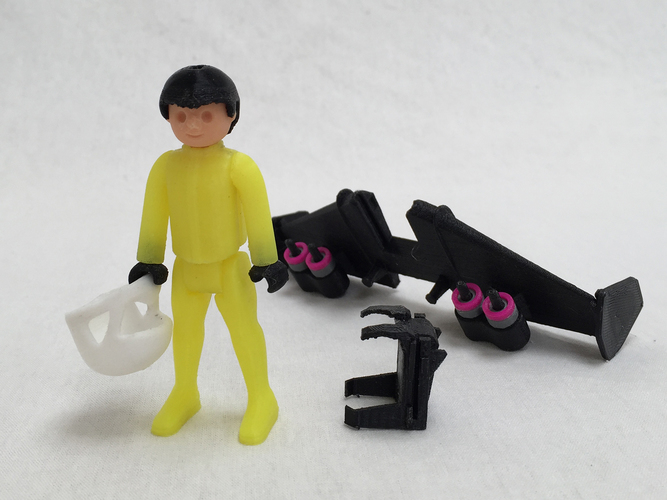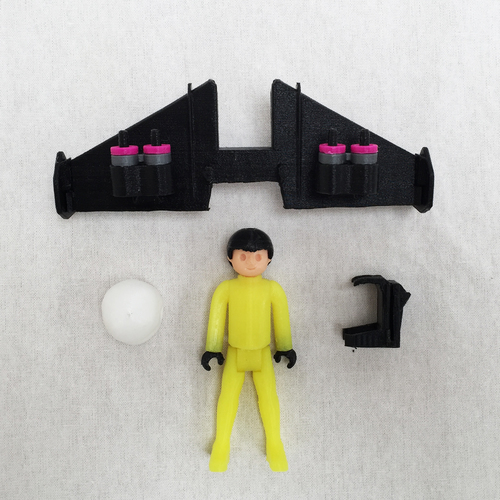 It´s a bird? It´s a plane? It´s Jetman!
This is a new model from Playaction. An articulated minifig with detachable wings.
Here you have the assembly instructions sheet and print settings.
https://www.dropbox.com/s/vp68...
Print all parts in the provided orientation. You can group them by color and print settings.
Have a good time printing and assembling this toy!