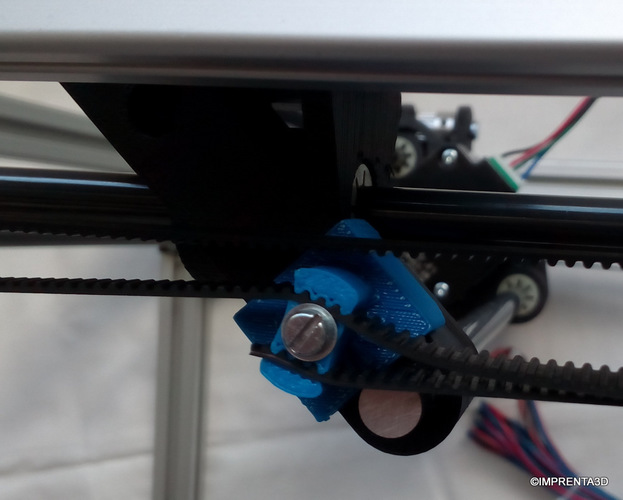 No Prints Yet

Be the first to upload a Print for this Design!
Summary I have a previous design: http://www.thingiverse.com/thing:233436 and now I made a new version of it. Hope it works. For GT2 belts. The photo shows the one I made for my printer, which isn't a Prusa. You will need:
M3x20 screw Ø3 washer M3 nut How I Designed This I am designing and making my own printer, and tensioning the belts was quite difficult, so I designed a rotary tensioner, and I adapted it for the PrusaI3's bed. As I don't have a Prusa, this is a non proved design therefore comments are wellcome.
IMPRENTA3D_TENSOR_CORREA_MESA_PRUSAI3_V1-2.STL
235 KB
IMPRENTA3D_TENSOR_CORREA_MESA_PRUSAI3_V1-1.STL
756 KB