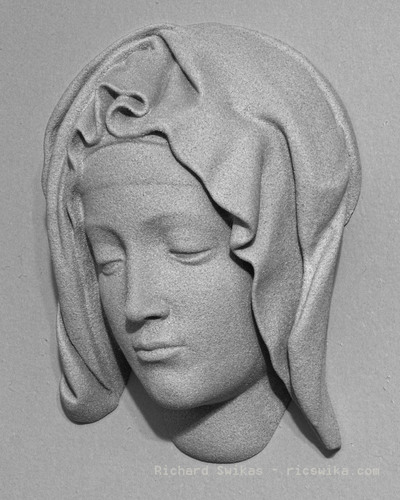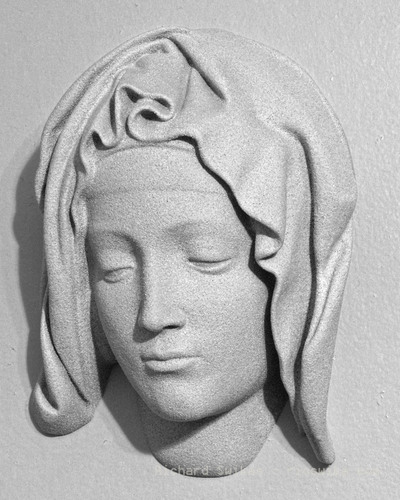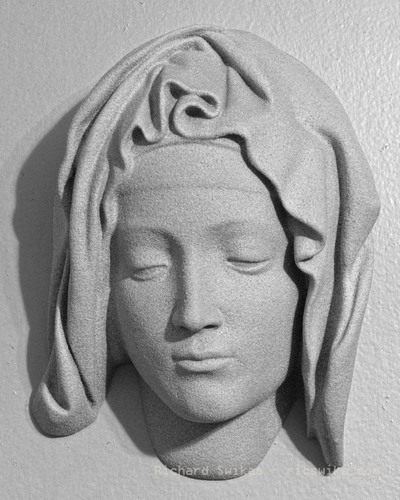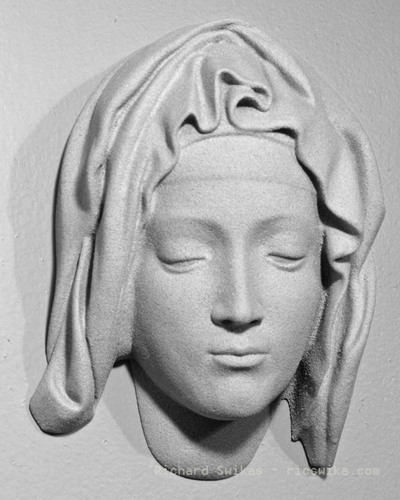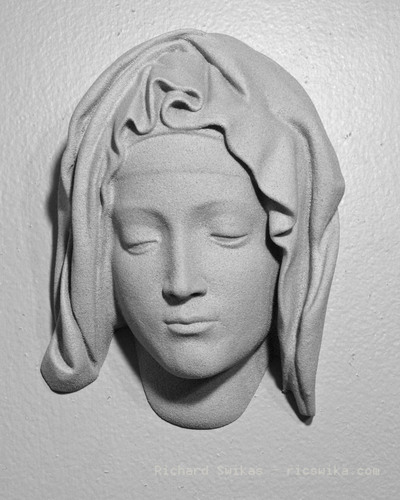 This scan is the work of Cosmo Wenman. All I did was decimate and resize the mesh to work better on my printer.  I am posting it here only because it make makes a great subject for the 3d print contests. You can find the original higher resolution scans and many other amazing works at cosmowenman.com.
From Mr. Wenman's site:
This 3D capture was made from a marble resin cast molded directly from the Pietà. A label on the back of the cast reads:
"This facsimile copy is authorized by the Vatican Museums. It is produced under the supervision of the Reproduction Studio of the Metropolitan Museum of Art from direct impression molds of the original sculpture developed by the Department of Scientific Research of the Vatican Museums."
Michelangelo's 'Pietà'.stl
18.1 MB