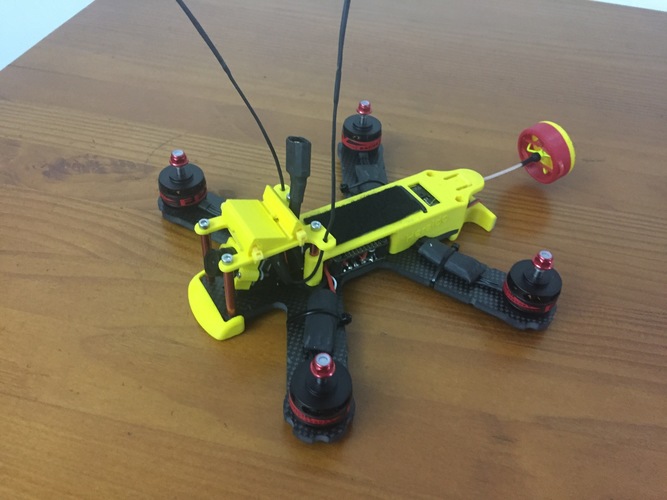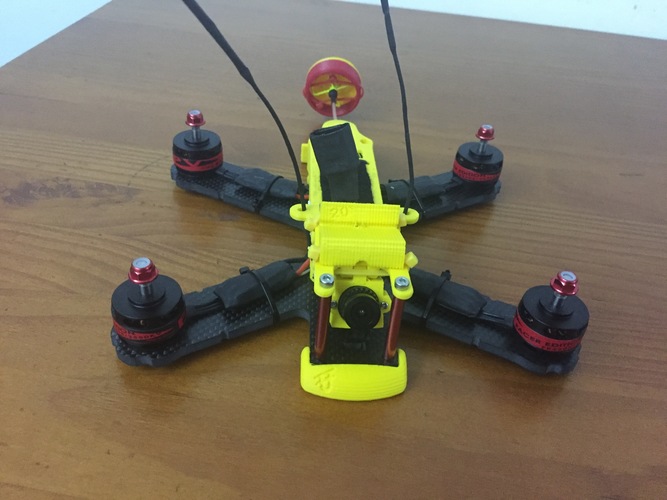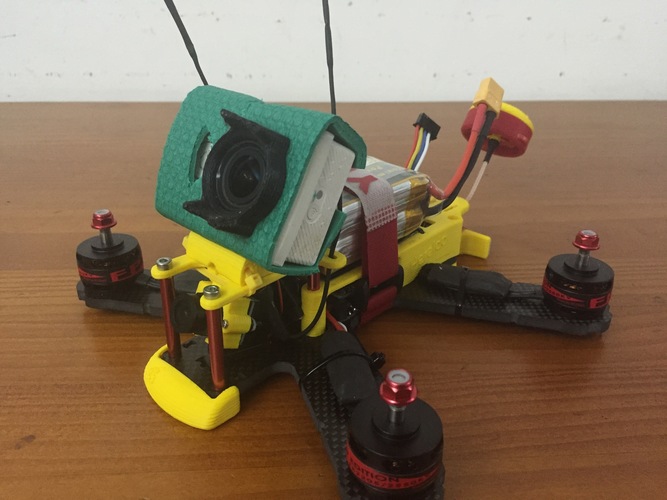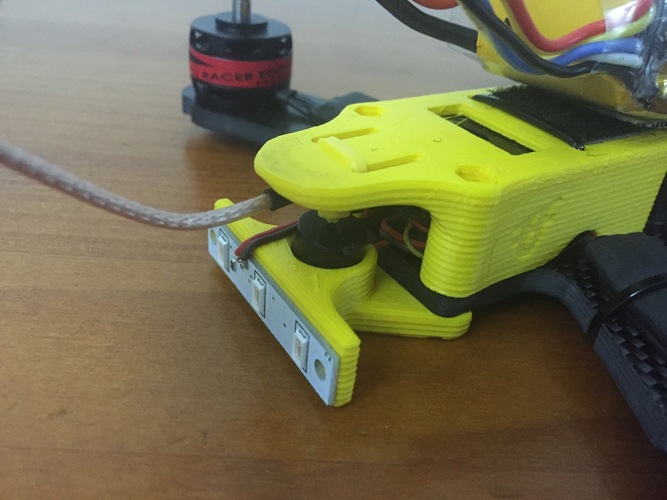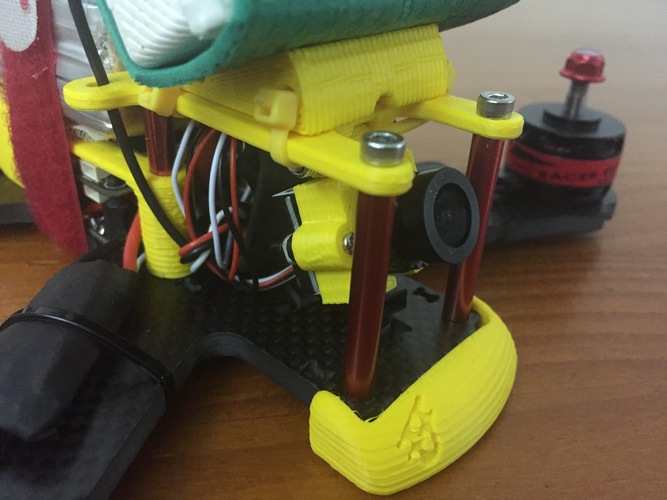 No Prints Yet

Be the first to upload a Print for this Design!
More details at http://www.rcgroups.com/forums...
This is a mod for the LT210 5mm frame.  It allows to lower the quad's center of gravity, improving stability.  It was designed to be extruded in ABS, 0.2mm layers and four-loops walls, but PLA will probably be fine as well.  
Parts: 
- Top plate 
- FPV Camera holder 
- Front bumper 
- Rear bumper 
- Battery plate 
- Xiaomi/Gopro holder
What you will need, other than these 3d-printed parts, the stock LT210 frame and your custom electronics: 
- three 5.5mm hexagonal M3 nuts (better if they're nylocks) 
- three M3 20mm allen cap head hexagonal socket bolts 
- four M3 10mm allen cap head hexagonal socket bolts  
- a fpv camera with the same lens holder as the PZ0420 
- a small vTx, with central antenna connector 
- remove the pins from your flight controller (or buy a "naked version") 
- a small Rx (also consider using a "naked version"). a frsky x4r without the pins occupies almost no space 
- straight connector fpv antenna
Please, share it if you print :)
pz0420 holder.stl
51.5 KB
lt210 lowrider top plate simple.stl
598 KB
lt210 lowrider top plate with rx antennae holes.stl
1.16 MB
lt210 lowrider front bumper v2.stl
302 KB
lt210 lowrider front bumper v3.stl
1.13 MB
lt210 lowrider rear bumper v2.stl
266 KB
lt210 lowrider rear bumber v3.stl
1.08 MB
lt210 lowrider battery plate.stl
1.45 MB
camera holder 20 degree.stl
543 KB
camera holder 30 degree..stl
473 KB