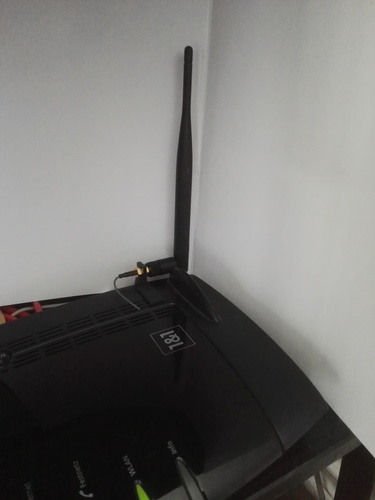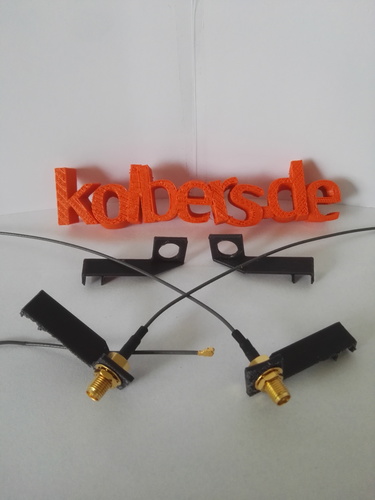 No Prints Yet

Be the first to upload a Print for this Design!
Diese Halterungen ermöglichen die einfache Montage einer RP-SMA Buchse an z.B. der Fritz!Box 7490. Dies ermöglich die Anbringung von externen Wifi Antennen und steigert die Sendeleistung der Fritz!Box ungemein. Eine Version für die Montage auf der linken und eine zur Montage auf der rechten Seite sind verfügbar. Die Halterungen werden einfach am Gehäuse eingehakt und in den Lüftungsschlitzen befestigt. Natürlich können sie auch wieder entfernt werden.
Hinweis: Zur Modifikation ihrer Fritz!Box muss diese aufgeschraubt weden. Hierdurch geht die Garantie verloren. Wir übernehmen keine Haftung für Schäden.
Auf dem Mainboard der Fritz!Box befinden sich ein oder zwei Antennen, welche mit einem Pigtail Stecker (IPEX) befestigt sind. Diese müssen mit einem Kunststoffwerkzeug -VORSICHTIG- entfernt und gegen IPEX auf RP-SMA Adapter getauscht werden. Der IPEX Stecker muss dafür von aussen durch einen Lüftungsschlitz nach innen geführt und vorsichtig am Pigtailstecker befestigt werden.
Adapter finden sie in unserem Shop: https://kolbers.de/produkt/ipex-auf-rp-sma-adapter