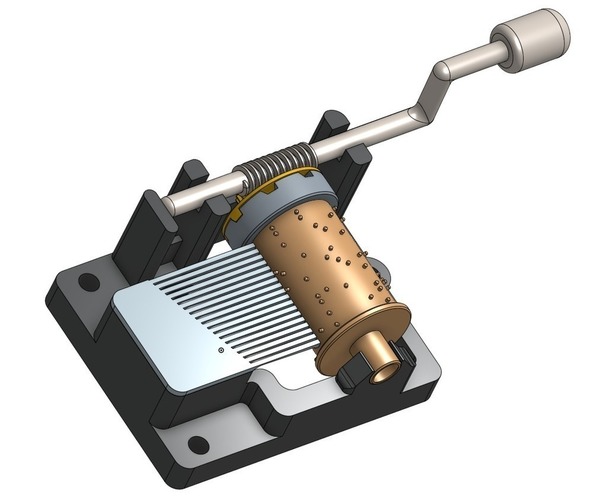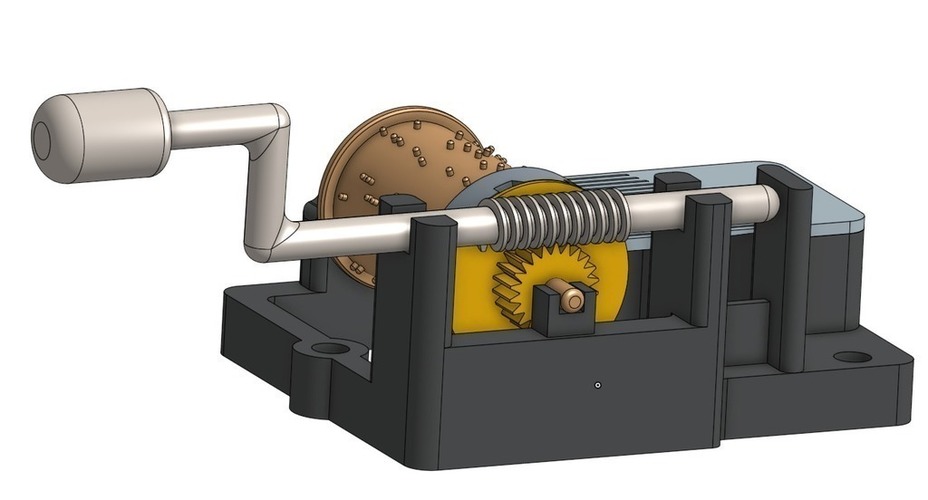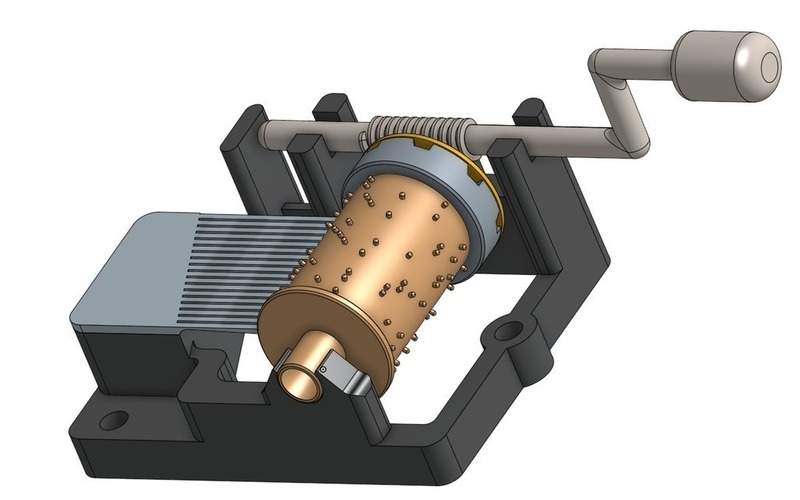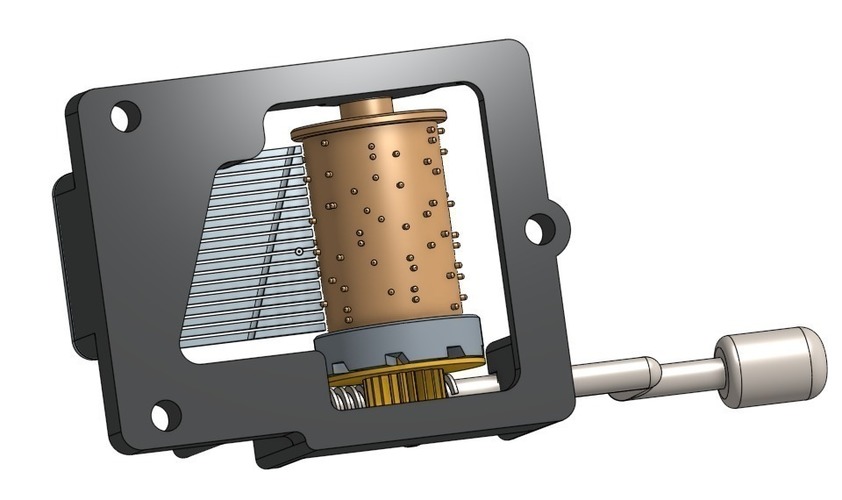 SummaryHi All, I like to share with you my favourite model created using Onshape. 
EDIT: Please note that the design is not final yet and please be aware that the little prongs are randomly aligned and not in such a way that it will play a song. I made the model public on Onshape and you are welcome to make a copy and change the design to your liking. 
I also created a series of YouTube videos (in german) where I show how I build it if you are interested.
Enjoy and hit like if you like it!
Part_Studio_1_-_Kurbel.stl
4.52 MB
Part_Studio_1_-_Kamm.stl
204 KB
Part_Studio_3_-_Gear.stl
74.8 KB
Part_Studio_3_-_Wheel.stl
76.6 KB
Part_Studio_1_-_Basis.stl
391 KB
Part_Studio_1_-_Cylinder.stl
12.8 MB