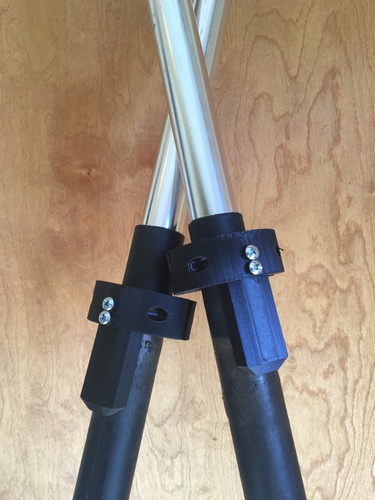 Made to fit the Classic Accessories Colorado series personal pontoon boats, the Collector CNC & Design MakeOars are the perfect 3D printable oar alignment accessory.  We've tested them (MeltInk PLA) on  both rivers and lakes and they work great!
To complete the print, there are a few things you should do:
Bottom 40mm Clamp should be printed with the logo oriented UP (Z positive)
Top 40mm Clamp should be oriented with the web address is upright and readable along the X axis
Spline Left or Right should be printed so the word MakeOar is upright and readable along the X axis
You will also need some hardware:
4 - 40mm M5x1 bolts 
4 - M5 Nuts
8 - M5 Washers
4 - 20mm M4 pan head screws

Screw into spline from top clamp down
Need a custom design for your oars?  We do that!  Please visit our website for more information.
Bottom 40mm Clamp.stl
127 KB
Left Spline insert MakeOar V2.stl
251 KB
Right Spline insert MakeOar V2.stl
251 KB
Top 40mm Clamp.stl
572 KB